Generations:The legacy actress Manaka Ranaka celebrates as son turns 5-months old
Generations:The legacy actress Manaka Ranaka celebrates as son turns 5-months old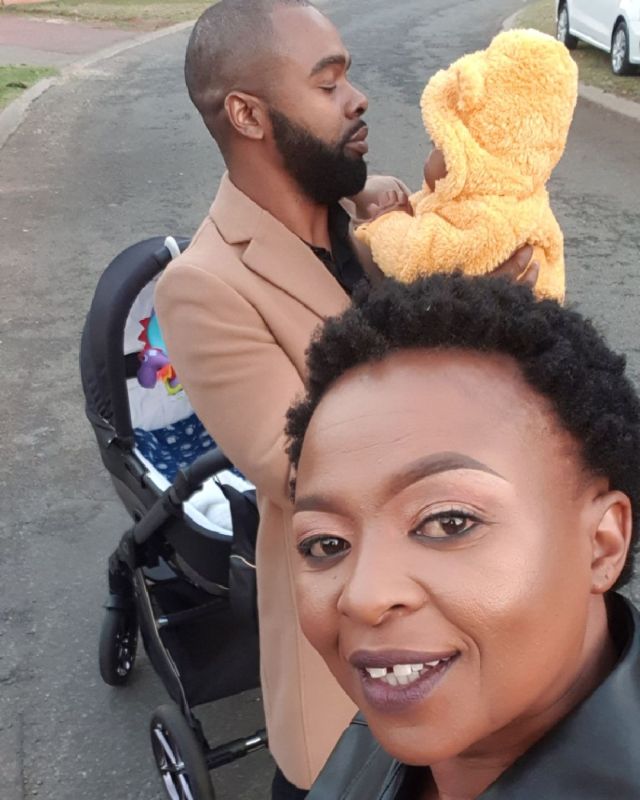 Manaka Ranaka has tons to celebrate, from being a new mother to a bouncing baby boy to immediately before the latter becoming a grandmother. Manaka Ranaka is an actress and comedian who has been on of the realesy celebrities out there, lady uses literally no filters.
This about the Whoopie Goldberg of South Africa. She is best or currently known for her role as Lucy in the SABC1 soap opera, Generations:The legacy. Ntuthuko has been playing far from the public eye but it is known that he is the father of her two last born children and is a traditional healer.
How cute is this picture of the happy family? Are we about to her wedding bells on behalf of these two?
We got to know Ntuthuko through Manaka Ranaka's social media and his appearance on an episode of their family reality show, The Ranakas.