Funeral service held for Deborah Fraser but, singer still not buried
Funeral service held for Deborah Fraser but, singer still not buried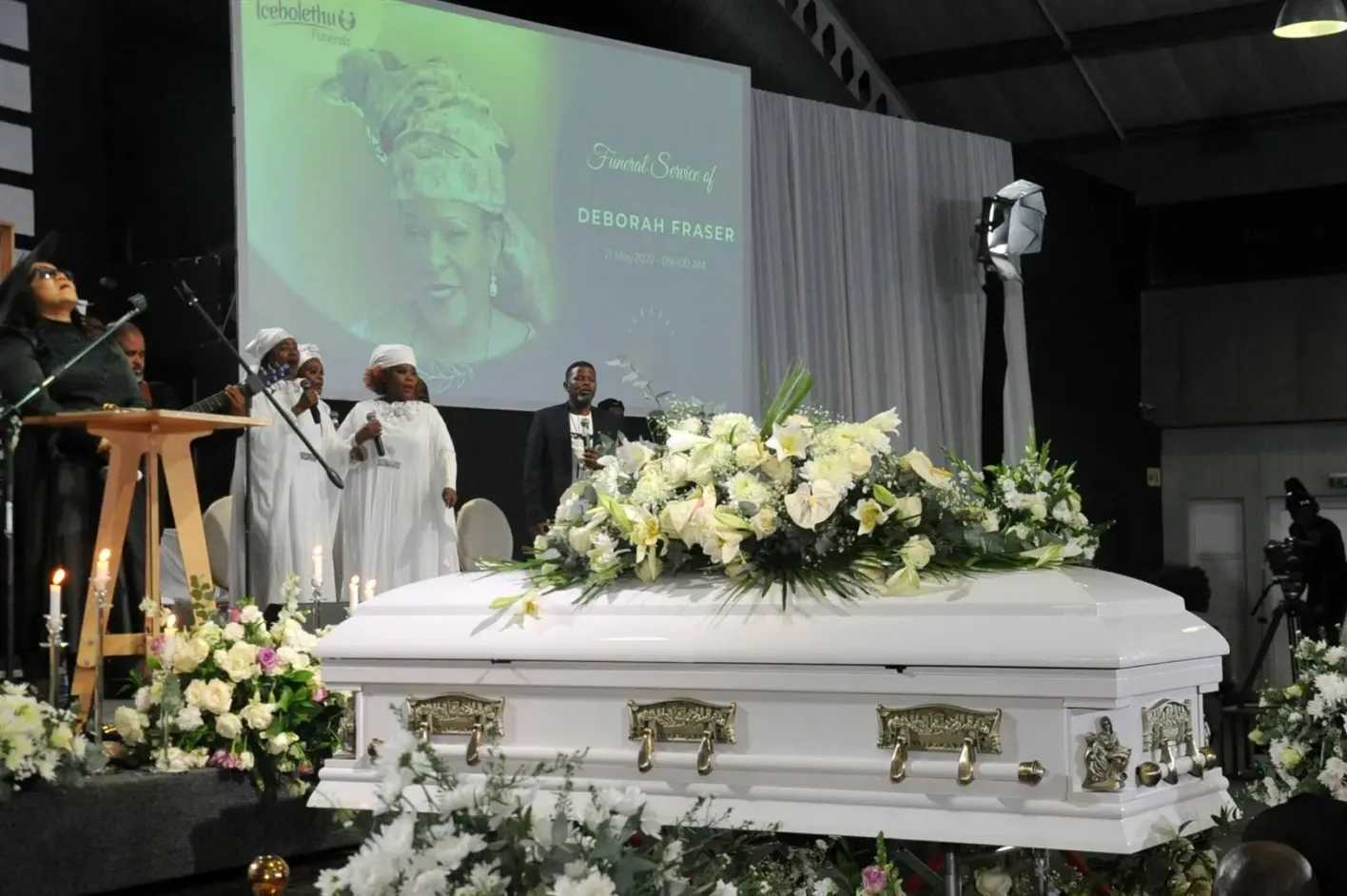 Deborah was set to be laid to rest at Lala Kahle Cemetery in Hillcrest, west of Durban.
But family, friends and artists were asked not to go to the cemetery.
Family spokeswoman Nontando Mafisa told Daily Sun the family has not authorised her to confirm when Deborah will be buried.
Sources close to the family told the People's Paper the family planned to bury her if the floods stopped.
"At the moment they are suggesting Monday as they believe the floods will end, according to the South African Weather Service.
"But everything will be controlled by the weather because they can't just throw the coffin in a grave with water and mud," said the source.
During Deborah's funeral service, which was held at The Station Avenue, her uncle, Vuka Shabalala, said the family was in pain as they had hoped she would recover and be with them again.
"She was too young to just leave us like that. Her death pained us, but we know we are not alone because her friends and fans have also lost her," he said.
Kgomotso Mqhayi, representative of Deborah's record label Universal Music Group, said it was sad that Deborah will not be with them when they release her new album.
"She released 13 albums with us. We were looking forward to releasing her new album, which she finished recording in March. It is very sad that she won't be with us to witness this milestone.
"For comfort she left us with her last message in this recording, she bid us farewell, and Deborah reminds us that there is a price of keeping the faith.
"She was a woman of character and an honest straight-talker," she said.
Gospel artist Bishop Benjamin Dube said it was like Deborah knew that she didn't have much time.
"After working with Rebecca Malope and Sipho Makhabane, I approached Deborah and she seemed as if she wanted the project to go ahead quickly as if she knew she didn't have time.
"When I spoke to her on the phone wanting to do a collaboration, she said: 'Benjamin just send the song so I can listen to it and then we will see what we are going to do'," he said.
Dube added that Deborah was definitely in the DNA of gospel music and "you wouldn't speak of gospel without mentioning her name".