Fun Facts About Gomora's Pretty
Fun Facts About Gomora's Pretty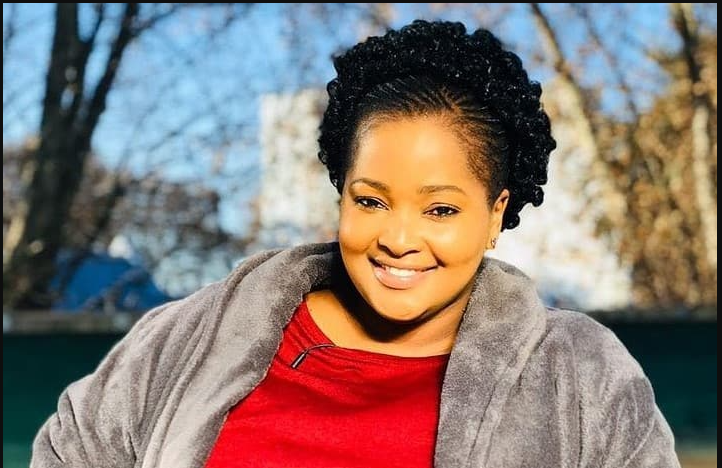 It's been almost a year since Gomora graced our television screens and Mzansi can't get enough of the Telenovela. The drama has also introduced us to some talented actors in the likes of Sicelo Buthelezi and Ntobeko Sishi. Another talented actress who won the heart of South Africans with her acting is Siyasang Papu who plays Pretty Molefe.
"Pretty was quite a big challenge for me because she is bitter and hard on herself while I'm a happy person. Sometimes she can really kill my joy when I'm playing her at times," said Papu on her character.
She is a vocalist
The actress can also sing very well. Her live performances coupled with her soothing vocals have serenaded audiences in South Africa for years. "My first love has always been singing. Acting overtook the music but I do still sing and I've got a band. We started a couple of years ago," she said in a recent IG live. Check out her beautiful performance below and let us know what your thoughts are.
Prominent Roles
Gomora as Pretty Molefe
Isibaya as Fezeka
Nomathemba on season 2 of The Herd
Saints and Sinner as Lena Zondi
She's A Proud Mother
Siyasanga is the mother of a seven-year-old
Rhythm City and Generations: The Legacy
She's A Pretoria Girl
She was born in East London and moved to Pretoria where she spent most of her life there. She's been staying in Tshwane since 1998.
She Is Xhosa
She may speak Setswana and Spitori very well, however, Siyasanga is Xhosa. Both her parents are Xhosa speaking.
Age
The actress is 34-years-old. She celebrates her birthday on the 14th of July, 1986.
She Started In Theatre
The actress has been doing Theatre since 2005. She started at the State Theatre in Pretoria.
She's A Business Woman
She has a small company that she opened back in 2008. "I have an NPO which we are currently running. In fact for the past for years we've been running workshops together with a prison in Pretoria." Said the actress. "We run workshops for young Juvenile boys which is a passion of mine. I came up with this idea of giving them a skills transfer to give them a skill that they can use when they are coming out of prison they can find something else that they do rather than run back to crime. We teach them the basics of fashion design, as well as drama, music and dance." Pretty opened up about her passion projects in a recent IG live.