Full list of SATMA 2021 nominees
Full list of SATMA 2021 nominees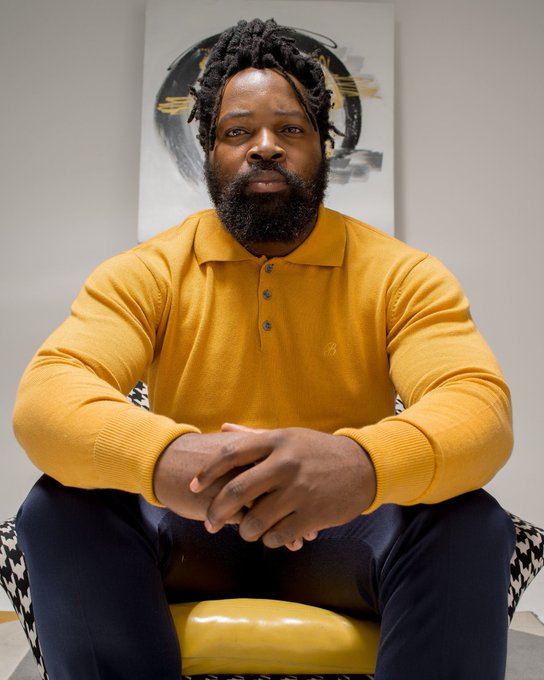 South African Traditional Music Awards announced nominees for the year 2021 on Saturday, 25th of September, in Mbombela, Mpumalanga.
Four more categories were introduced, which include Cultural Affairs Chief Director, Best Traditional Producer, Best Traditional House Music Song and Best Traditional Collaboration Song.
Nominees included Sjava, Khavisa and 100% Ncobela for Best Male Artist/Group, while the Best Female Artist/Group nominees are Candy Tsa Mandebele, Q Twins and Mmadintsi.
Check below for the full list of nominees:
Best Male Artist/Group" Category And The Nominees Are:
Artist/Group Album
Sjava – Umsebenzi
Khavisa – Ntombi Ya Ku Xonga
100%Ncobela -I Esile
Best Female Artist/Group" Category And The Nominees Are:
Candy Tsamandebele – Still Here
Qtwins – Gift Of Love
Mmadintsi – Moruleng
Best Afro Soul Song" Category And The Nominees Are:
Motlanalo – Rato Laka
Vhudie – My Yoki Yoki
Mc Records Kzn – Baby Musa Kuyenza Lento
Best African Jazz Artist/Group" And The Nominees Are:
Zazi – Imal'ayikho Ft Iye Echa On Sax
Austebza – Motheo
Best Reggae Artist/Group" Category And The Nominees Are:
Jeremiah Fyah Ises – Impilo Kantanga
Chomza – One And Only
Ras Canly – The Journey
Best Traditional Praise Singer" Category And The Nominees Are:
Ntombhi Ya Mutsonga – Dr Mike Nkuna Poem
Malume Tau – Malume Tau
Khuluma Ndabezitha Imbongo – Zika Namtsweni Tsipane
Best Indigenous Poet" Category And The Nominees Are:
Magcwabe Imbongi – Thando Lwethu
Otsile – Aforika Yo Montle
Kwazi Nselw – Umthandazo Womfelokazi
Best Upcoming Artist/Group" Category And The Nominees Are:
Menzi Mabizela – Bebuka Thina
Mshengu Tshabalala The Producer – Tlogela Ntweo
Mmadintsi – Moruleng
Best Traditional Accapella Music Song" Category And The Nominees Are:
Ka-Shima – Uchoma
Thamsanqa Mahlangu – Madzela
Terrence Motsepe – Ubaba
Best Traditional Music Community Radio Presenter" Category And The Nominees Are:
Zizele Yandisa – Khanya Fm
Silulami Dumza Dumezweni – Nkqubela Fm
Khangelani Ngxaki Nkosana (Ngxak'isefrijini) – Ingwane Community Radio
Jikijwa – Ngqushwa Fm
Emmanuel Xolani Magaqa – Radio Station 97.7 Fm
Ausi Koropi -Kgatleng Fm(91.3)
Thapelino – Mahikeng Fm (96.7)
Piet Makwas – Radio Overberg Fm
Olwethu Majozi And Vezi Ntuli – Alex Fm
Best Department Of Art & Culture" Category And The Nominees Are:
Gauteng
Limpopo
Eastern Cape
Free State
Best Department Cultural Affairs Chief Director Category And The Nominees Are:
Northern Cape
Bokone Bophirima
Western Cape
Kwazulu Natal
Best Traditional Producer" Category And The Nominees Are:
Deejay Avesh – Pritisha M – Meri Maa
Mbuzeni Mkhize – Mbuzeni Mkhize – Ishoba Lenkonkoni
Dlayani Patrick Hlongwane (Dj Patmesh) – Venda Boy – Ndavhuko
Best Traditional House Music Song" Category And The Nominees Are:
Candy Tsamandebele Ft Mr Brown -Lollilop
Qtwins Ft Dj Tira – Umuhle
Nkr Feat.Thokozani Langa – Wengoma Yami
Best Sepedi Artist / Group" Category And The Nominees Are:
Motlanalo – Motshiwele
Tau Sebata – Mathotse
Bana Ba Kgwale Cultural Group – Steri Makokoko
Best Tshivenda Artist / Group" Category And The Nominees Are:
Sikheli Junior – A Li Ngo Lala
Adziambei Band – Tshipala Mulilo Vol 16
Nnae – Shonisani
Best Xitsonga Artist / Group" Category And The Nominees Are:
N'wa-K Before
Khavisa – Ntombi Ya Ku Xonga
Misskay Chardnah – A Byi Olovi
Best Ndebele Artist / Group" Category And The Nominees Are:
Ngezekakaramba – Isotja
Noalliyah Mabhena – Nomalanga
Ngezaka Dlaw'mbana – Ukhona Umbango
Best Isixhosa Artist / Group" Category And The Nominees Are:
Yallunder – Uthando Lwam
Abafana Bakuqumba – Siyankqonkqoza
Us'hlangu Semfene – Umhlangano
Best Setswana Artist / Group" Category And The Nominees Are:
Tiludi Tsa Magaga – Merafe Ya Batswana
Tswelelang Cultural Dancers – Motho Wa Me
Legora La Mmino – Kea Kgalema
Best Siswati Artist / Group" Category And The Nominees Are:
Licathazi Lika Mamzomba – Umhlaba Ungehlule
Pm² – Sikhanyisele
Soul Ngwane – Luhambo Lwami
Best Indian Artist / Group" Category And The Nominees Are:
Pritisha M – Meri Maa
Omesh Mohanpursad – Aaya Naya Zamana
Preven Moodley – Devi Dharisanam
Best Sesotho Artist / Group" Category And The Nominees Are:
Motho Kotelo – Ke Khang 3
Bana Ba Motho – Bana Ba Motho No18
Morusu – Motho Mothong
Best Boeremusiek Artist / Group" Category And The Nominees Are:
Hennie De Bruyn En Die Kiaarkerels – Warmvat Kitaar
Die Teelepeltjies – Boere Parie
Kannie Warries Dansorkes – Grootste Treffers
Best Maskandi Artist / Group(Traditional/Digital)" Category And The Nominees Are:
Ucevuzile Mchunu – Uye Yedwa
Sgwebo Sethambo – Ikhumbi Ekweletayo
Ichwane Lebhanca – Amagupta
Best Traditional Collaboration Song" Category And The Nominees Are:
Candy Tsamandebele Ft Henny C – Yedin
Qtwins Ft Dj Tira & Ntencane – Laba Bantu
Smangele Ft Abafana Baka Mgqumeni – Ukubulawa Kwabafazi
Best Traditional Music Artist /Group Of The Year" Category And The Nominees Are
Roots 2000 – Nomasundu
Candy Tsamandebele – Still Here
Vendaboy Poet – Ndahuko
Ichwane Lebhanca – Amagupta
Nomtiti 8 – Motlhala Wa Rona
Ngezaka Dlaw'mbana – Ukhona Umbango
Hennie De Bruyn En Die Kiaarkerels – Warmvat Kitaar
Vho-Thaela – Ndi Ngani Africa