Full list of SA celebrities who took turns to have tlof tlof with the same woman: Number 4 will surprise you!
Full list of SA celebrities who took turns to have tlof tlof with the same woman: Number 4 will surprise you!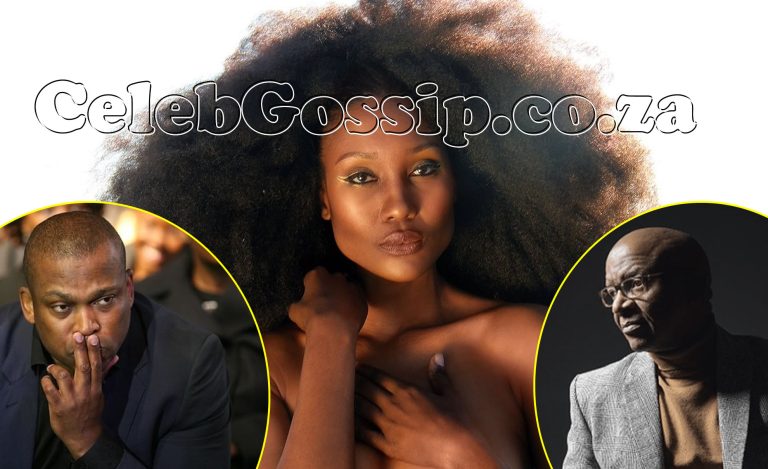 The celebrity love triangle has inspired a tone of drama, social media shade, and avenging songs over the years. And while some drama is long in the past, there's still some lingering tension between others. But whether the courtship ended with wedding bells or an incredible breakup ballad, they will all still go down in SA relationship history. Here are just a few of the celebrities who dated the same woman.
Robert Marawa and Walter Mokoena (Pearl Thusi)
Pearl Thusi baby dad is a South African native Walter Mokoena who is a sportsman personality. The duo dated back in the late 2000s when Pearl transitioned from secondary school to university level. Their relationship was an on and off thing. They tried again after Thusi conceived, but it came out to nought. Though they did not end in marriage, it left them with a beautiful memory, their cute daughter Thandolwethu.
Robert Marawa is a long-standing sports journalist, radio and television presenter. However, he had a long time relationship with Pearl. They were already close to tying the knot but eventually went separate ways in 2017 after four years of dating. Even though Robert and Walter used to beef each other Pearl, they have set their differences aside and are now in good books.
Silkour, Euphonik and Aka (Bonang Matheba)
Bonang described Silkour as her best boyfriend ever. The Two dating in 2007, and they separated ways amicably. However, the two are still very close friends despite that their relationship could not work.
Bonang is one of the most followed celebrities in the nation, but she is not as lucky in her love life as in business. She dated Euphonik, and the relationship was full of controversy. The relationship finally ended in 2012 due to allegations of abuse.
Aka and Bonang relationship was stated on social media with DJ Zinhle in the picture. However, everything was ironed out, and as the relationship was sailing smoothly, they parted ways in 2017. Aka accused the prominent celeb Bonang of using 'muti' on him.
Matli Mohapeloa and J Molley (Khanya Mkangisa)
Khanya dated Matli Mohapeloa for quite a long time. The couple had an on and off thing. Khanya denied being in a relationship with the actor but their social media accounts painted a different story. Sadly, their love affair is officially done.
J Molley and Khanya once made headlines in 2020 when their cosy pictures went viral on social media. Social media came after the two of them, and it is safe to say they were not in favour of J Molley and Khanya's relationship. The reason being their age Khanya was ten years older than and her boyfriend. However, their fans quickly forgot their fling after J Molley posted pictures of his new girlfriend.
Robert Marawa, Lebo M and Rapulana Seiphemo (Zoe Mthiyane)
Robert and Zoe Mthiyane were friends for seven years and later a couple. The couple welcomed a baby in 2010, and they were so much in love. Sadly, their love ended in 2012 when things got out of hand, and Zoe moved to Australia.
Lebo M and Zoe engaged, but their relationship ended in tears as Lebo M accused Zoe of being a gold digger. Zoe denied the allegations saying they had their issues before they called off the engagement. However, the couple also had a son together.
Zoe and Rapulana love story once made waves in the entertainment industry, and the couple also has a child together. But their love ended when Rapulana cheated on her long-time girlfriend with a co-worker.