Full list of all #IdolsSA winners and what happened to them: Where are they now
Full list of all #IdolsSA winners and what happened to them: Where are they now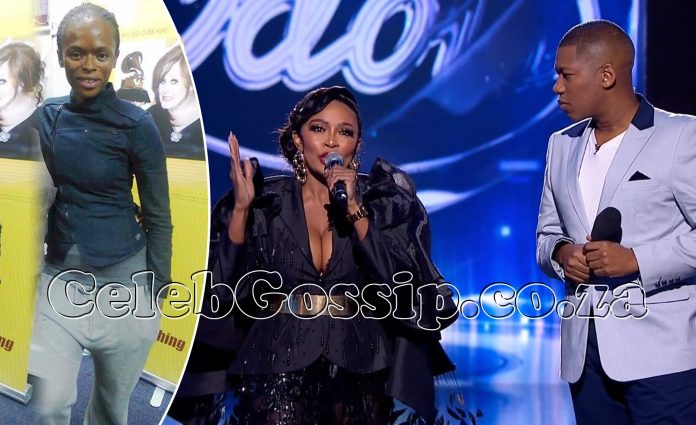 Idols SA is the Mzansi Magic reality show known for producing Pop stars. The show host auditions to find the talented singers.
Below is a list of winners from the first season up until season 18 and we find out what they are doing now
Season 1 winner (2002): Heinz Winckler
In January 2002, 24-year-old Heinz Winckler claimed victory as the first-ever singing competition winner. Heinz is the first Idol to be produced by the show. 17 years later he became a renowned musician who was placed fourth in World idol and played a role in an international production of Rent. He switched from commercial music to Christian music in 2013 and he is in full time ministry. He was a law student at Stellenbosch University but dropped out after winning to pursue music. His debut single, Once In A Lifetime, went double platinum and sold over 100,000 copies in Mzansi. He has since released eight albums. In 2016, he starred in The Roar film as a lead actor and released his first Christian contemporary worship album.
Season 2 winner (2003): Anke Pietrangeli
Aged 20 years old at the time, Anke Pietrangeli won Idols SA Season 2 on Monday 20 October 2003 in a grand finale that took place at Gold Reef City Hippodrome Theatre. Anke, after taking a break from the constant public scrutiny, is currently performing with a band called Late Final in Cape Town. Since her 2003 win, she has released four albums, including Idols, By Heart, Limbo, and Tribute to the Great Female Vocalists.
Season 3 winner (2005): Karin Kortjie
Aged 26 years old at the time, Karin Kortje won Idols SA Season 3 on Sunday 27 November 2005 with the grand finale taking place at Gold Reef City in Johannesburg. She is the only Idols SA winner who's records has been expunged from all the online records because of her boyfriend who turned out to be a murderer. The former apple picker was the first black singer to take the Idols SA crown. Soon after the win, the singer released a three-song mini album featuring the songs I'm So Ready and Joy to the World. In 2006, she won the You Spectacular Awards for News Maker of the Year and graced several magazine covers, including You, Huisgenoot, and Sarie.
Season 4 winner (2007): Jody Williams
Aged 17 years old at the time, Jody Williams won Idols SA Season 4 on Sunday 9 December 2007 at Ellis Park Stadium in Johannesburg. After her win, she collaborated with several global artists, including Celine Dion, Tabitha Nausern, Sean Kingston, Steve Appleton, and Jessica Mauboy. In 2019, Jody revealed that Idols SA ruined her life and turned her into a quick show business. She claimed that the competition caused a rift in her family and she was also ripped off big time by her managers until she quit signing 5 years later.
Season 5 winner (2009): Sasha-Lee Davids
Aged 18 years old at the time, Sasha-Lee Davids and 29-year-old Jason Hartman won Idols SA Season 5 following a live grand finale that took place on Sunday 3 May 2009 at the Mosaïek Teatro auditorium in Fairland, Johannesburg. Sasha was a co-winner of the Idols SA season 5. After being absent from music scene for few years. Sasha made her comeback in 2021 when she released her single 'little love' in January 2021.
During the official grand finale, Sasha Lee Davids was announced as the winner, with 52.77% of the votes. Four days later, M-Net announced that there had been a technical glitch that caused problems with the voting lines, and some of the votes that were sent before the cut-off time were not counted. On Friday 8 May 2009, M-Net announced that the recount had shown that Jason Hartman had received 200,000 more votes than Sasha Lee Davids (of 2.3 million total votes in the grand finale recount).
After a discussion between M-Net and Fremantle Media (the owners of the Idols franchise), Jason Hartman and Sasha Lee Davids were both declared winners. They both received identical full prizes and this was the first time a win was shared on an Idol show. Neither Hartman nor Davids ever appeared in the bottom 3 or 2 prior to the final. Sasha released her debut album, Sasha-Lee, in 2009 and several singles, including Africa Arise ft All 4 One. In January 2021, she released the song, A little Love.
Jason, the other co-winner, has his own band which consist of only only close friends and family. After the win, he released several radio hits, including Break the Silence, Chasing Stars, and On the Run. His post-Idols career has been successful, and he mainly sings pop, pop-rock, and rock.
Season 6 winner (2010): Elvis Blue
Aged 30 years old at the time, Elvis Blue whose real name is Jan Hoogendyk and comes from George in the Western Cape, won Idols SA Season 6 and was declared the winner on Tuesday 2 November 2010. Elvis Blue recently released his new Afrikaans single titled 'Meer As Genoeg' on the 16th of July 2021. The singer had released four albums before entering the singing competition. He later released three albums, including Elvis Blue, Journey, and Afrikaans. Elvis is the recipient of various musical awards, including Best Contemporary Album by Male Artist, Male Artist of the Year, Music Video of the Year, and Songwriter of the Year.
Season 7 winner (2011): Dave van Vuuren
21-year-old Dave van Vuuren from Cape Town won Idols SA Season 7 on Tuesday 4 October 2011 following a grand finale that took place at Mosaïek Teatro in Fairlands, Johannesburg. The season 7 winner Dave, was last heard of in 2014 when he released his album titled 'If The Raging Sea' in 2014. He is currently a member of the Southern Wild rock band, which is signed to Bellville Records.
Season 8 winner (2012): Khaya Mthethwa
25-year-old Khaya Mthethwa won Idols SA Season 8 on Tuesday 2 October 2012 at the Grand Finale results show that was held at the Mosaïek Teatro in Fairlands, Johannesburg. Khaya is now a pastor and one of the most popular gospel musicians in South Africa. Hhaya, who is also a radio personality, has since released four albums, including For You, The Uprising, The Dawn, and All About Jesus. He is also a choir member of the South African gospel group, Joyous Celebration. In early 2022, he joined Kaya 959 as a host for the Noted show
Season 9 winner (2013): Musa Sukwene
26-year-old Musa Sukwene won Idols SA Season 9 on Tuesday 26 November 2013 with a margin of just 1,000 votes. Musa is known for his third self-titled studio album, which includes hit single 'Mthande' in which he collaborated with the late legendary Robbie Malinga. Musa has won multiple awards for his AfroPop album. Since winning the singing competition, Musa has released three albums, including Dream, Mr Serious, Musa, and Backroom. His album Mr Serious (2016) is triple platinum certified with over 90,000 sold copies, while his hit song, Mthande, has more than 7 million YouTube views. He is currently signed to About Entertainment records.
Season 10 winner (2014): Vincent Bones
30-year-old Vincent Bones from Pietermaritzburg won Idols SA Season 10 on Sunday 23 November 2014 at the grand finale that took place at Carnival City Casino and Entertainment World in Joburg. Vincent released his debut album "Shaded Soul" in 2015 while signed to record label Universal Music. In 2020 he featured in the song 'Mercy the price of grace' where he did a duet with Patrick Duncan. He has since had collaborations with many prominent South African artists. Vincent has been keeping a low profile in recent years.
Season 11 winner (2015): Karabo Mogane
24-year-old Karabo Mogane won Idols SA Season 11 on Sunday 22 November 2015 at Carnival City in Johannesburg. Until today, many still believe that Karabo wasn't supposed to win the season 11 title as the runner-up, Mmatema Moremi sang much better than Karabo. However, unlike other former winners, Karabo revealed that he endured the cut threat nature of the music industry after he found himself in debt and without a public relations team. The singer bounced back from his time out and has focused on his come back. He has since released six albums. In 2016, he remade the celebratory wedding song uMakoti. Karabo tied the knot to his longer girlfriend, Sinesipho Mbandazayo, in October 2021.
Season 12 winner (2016): Noma Khumalo
22-year-old Noma Khumalo from Pietermaritzburg won Idols SA Season 12 on Sunday 27 November 2016 at Carnival City in Johannesburg becoming the first female winner in seven years. In 2019 Noma, a teacher by profession, faced some industry related difficulties before a tweet showing that the price of her album had dropped to just R5 each went viral on Twitter. In an interview with the Drum magazine, Gallo records also revealed that Noma was no longer with the label and there was rumour that she had fallen into depression. After winning, she released her debut album, Joy, but it failed to perform. She later released the single Moving On and has since been performing stage performances across South Africa and neighbouring countries.
Season 13 winner(2017): Paxton Fielies
17-year-old Paxton Fielies from Bishops Lavis, Cape Town, won Idols SA Season 13 on Sunday 19 November 2017 at the grand finale that took place at Carnival City in Johannesburg. Paxton recently did a collabo with season 14 winner Yanga Sobetwa on a new song titled 'Catch me'. Before her big win, Paxton was singing music covers. She released her first album, This Is Me, under the record label Gallo record company in 2018. She has several singles and has also appeared on the cover of Club X Magazine. Paxton continues to sing and do philanthropy work.
Season 14 winner (2018): Yanga Sobetwa
17-year-old Yanga Sobetwa from Delft, Cape Town, won Idols SA Season 14 on Sunday 18 November 2018 at the grand finale that took place at Carnival City in Johannesburg. Yanga and Paxton released their new son titled 'Catch me' and the song has received positive reviews from fans. Yanga is a member of Gallo records company. She was nominated for the South African Music Award for Best R&B/Soul Album for her debut album. Yanga's single debut, Scars (All Over Me), topped South African charts soon after its release. The Cape Town native sings gospel and soul music.
Season 15 winner (2019): Luyolo Yiba
24-year-old Luyolo Yiba from King William's Town in the Eastern Cape province of South Africa, won Idols SA Season 15 on Sunday 17 November 2019 at Carnival City in Johannesburg. Before winning the talent search show in 2019, Luyolo Yiba worked as a software engineer. Luyolo released his album in 2020 titled 'Ithemba' with Gallo Records. He has also released several singles, including Sondela and My Love For You.
Season 16 winner (2020): Zama Khumalo
18-year-old Zama Khumalo from Witbank, Emalahleni, won Idols SA Season 16 on Sunday 13 December 2020. The teenager beat off competition from 21-year-old Mr Music who ended the season as the runner-up. The singer is growing as a musician and last year she released a new song titled 'Ngimtholile' with her lover Brandon Dludlu who was also an Idols season 16 contestant. She now lives a lavish life; she has managed to change her story with the R1 million rand she won. In May 2022, she featured on Musa's track, Xolele.
Season 17 winner (2021): Berenike 'Berry' Trytsman
31-year-old Berenike 'Berry' Trytsman from Cape Town was crowned the winner of Idols SA Season 17 on Sunday 21 November 2021. She was recently signed to Kalawa Jazmee and her album is in production. Last month Berenike, popularly known as Berry Trytsman, celebrated the purchase of her very first house in Cape Town. She is now married to drummer Reiner Trystmasn and is currently a mother of 4.
Season 18 winner (2022): Thapelo Molomo
29-year-old Thapelo Molomo from Mokopane, Limpopo won Idols SA Season 18 on Sunday 13 November 2022. Thapelo, a police officer by profession, joined the men in blue in 2018 as an intern trauma councillor in the wellness division at the provincial head office. Before beginning his Idols SA journey, Thapelo was permanently appointed as Warrant Officer and was stationed at Brits police station in the North West.
Despite his R1 million prize win, the Warrant Officer expressed that he would not leave the SAPS. He said he was passionate about music and making a difference in society, and his SAPS job allows him to do his community service.