From rags to riches – Makhadzi tells her story
From rags to riches – Makhadzi tells her story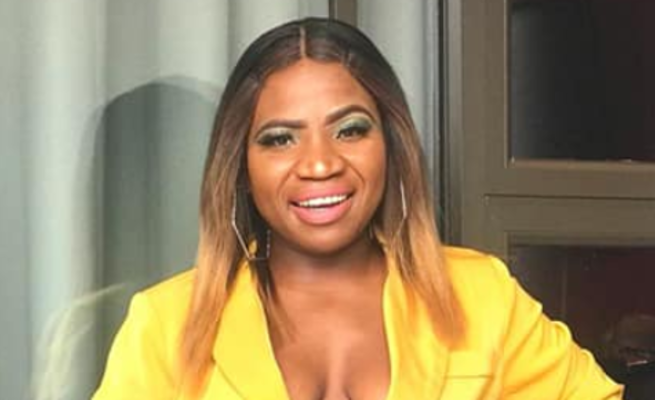 Limpopo-born musician Makhadzi comes from humble beginnings. The Ghanama hitmaker went from dancing at taxi ranks to entertaining the entire country, and she believes being proud of who and where she comes from made her stand out.
Hailing from a small village called Ha-Mashamba Tshivhangani, the singer has managed — through hard work and determination — to climb the ladder of success.
"Looking at how far I've come, I struggled a lot when I started but at that time I enjoyed what I used to do because I didn't start by making music. I wanted to make money through music. I was doing music because I liked dancing so I was doing it out of love and not knowing I will be where I am today. I feel like it was God's will and he knows my destiny," Makhadzi said.
But it's only the beginning, Makhadzi said.
"I believe slowly but surely I'm going to get there worldwide. I feel like the world is waiting for me."
While she is gradually grabbing the attention of international artists, Makhadzi said she hopes to work with Tanzanian star Diamond Platnumz and Beyoncé.
"I have been DMing Beyoncé for the longest time. I understand she is busy but I'm praying to God that she has to one day have me at one of her concerts so she doesn't have to open my DM. She must put me on stage with her so we can work together. I believe it will happen."
If there's anyone who has embraced their heritage and takes pride in their roots, it's the Limpopo-born hitmaker. Though she sings in Tshivenda, she's managed to captivate a large audience who do not understand the language.
Makhadzi said she was grateful people were enchanted by her music.
"It's a good thing having a lot of people like your music. Most people don't understand Venda but they're busy dancing to my music," she said.
The musician said because music transcends understanding and people love her, she was not looking to translate her catalogue but might do that with some of her hit singles.
"Music is not all about the language. As long as there is a nice melody and nice beat that's the only thing that matters."
Makhadzi usually makes dance and electronic music. However, in her latest album, African Queen, Makhadzi explored different genres such as amapiano and gospel.
"I wanted to explore. I believe I can sing anything and I wanted to challenge myself. When I release an album I want to accommodate everyone. We have amapiano fans, gospel. The reason I did 21 songs is because I know it's going to cater to anyone."