From DMs to getting married: Inside beautiful wedding of SA couple, Betty and Tebogo Padi who met on Facebook (Photos)
From DMs to getting married: Inside beautiful wedding of SA couple, Betty and Tebogo Padi who met on Facebook (Photos)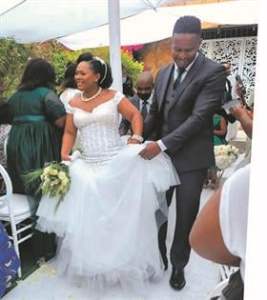 Most times when someone DMs you on Facebook, you are worried you're about to get scammed.
But this beautiful woman, who had given up on love, got a message in her inbox after a guy started liking her pictures.
Four years later she has married the guy who ended up being the love of her life!
When she started talking to him on social media, she had no idea she was chatting to her future husband.
In this Facebook fairytale, Betty and Tebogo Padi said "I do" over the weekend.
Sharing their love journey with the publication, Betty said she had bad experiences with relationships and she was hesitant to give Tebogo a chance.
"In January 2017, he started to like my pictures and commented on them. But I didn't think we'd be where we are today," said Betty.
The 33-year-old from Mamelodi, Tshwane said Tebogo then sent her an inbox and she made it clear she was scared to dive into another relationship. But Tebogo was determined to show her he loves her.
Betty said the inbox messages then escalated to phone calls and WhatsApp messages.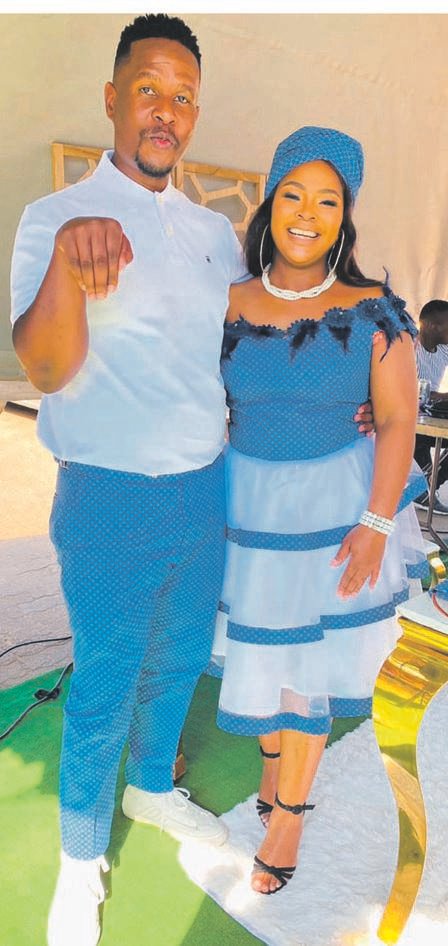 "Our conversations never felt like they were forced. They just flowed and I let my guard down a little bit," she said.
The couple met for the first time when Tebogo brought Betty lunch at work.
Betty and Tebogo Padi
"Our relationship has been a beautiful love story since then and as time went by, I realised that this man might just be my soulmate," said Betty.
Tebogo paid lobola in September 2019 and proposed in December of that year.
Betty said she loves her man because he's funny, respectful, caring, loving and is a good listener.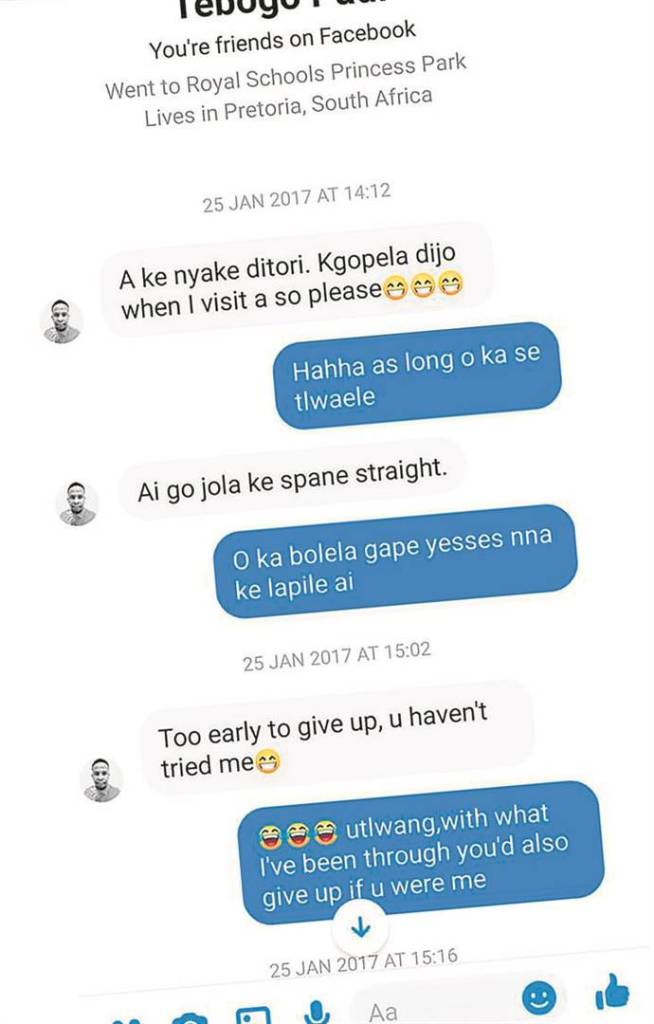 "It's a bonus that he's tall and very handsome. It sometimes annoys me that he can be too playful when you want to discuss something serious," said Betty.
Tebogo (37) said he just knew that Betty is his soul mate.
"My wife is very beautiful, respectful, loving, caring and is a great listener," Tebogo said.
He said Betty is not just his wife, but is also his best friend. The couple told the People's Paper their families laughed when they told them how they met, but they were supportive.
They emphasised that respect and communication were important in relationships.
"Love each other unconditionally, even in difficult times. Don't go to sleep angry at each other," they said.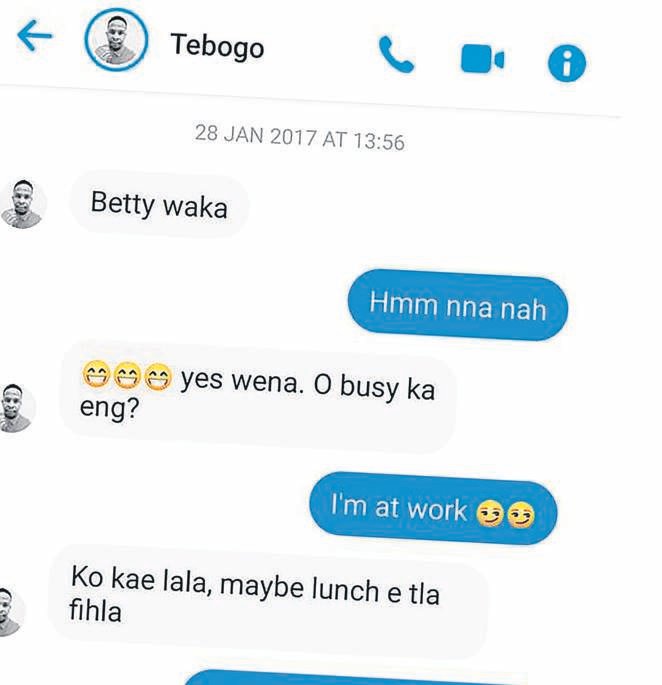 Here are some of social media's reactions:
Tlou Andries Ngoepe said: "She inboxed me and I responded. That's how I fell for her. First time I met her it was love at first sight, she made me laugh. I was like no man this one is for keeps. We've been together. I respect her and she respects me. I will have peace when I put it on her finger."
Mandy Khumba wrote: "Met my man a year ago after he said hi in my DM. The rest is history. We engaged to be married next year."
Nokwanda Mhlongo said: "I opened that DM and the lunch he brought is five months in my stomach with morning sicknesses."
Gorata Thabiso wrote: "I responded to my 'hi' in 2012. I love my husband."
Rex van Der Makwala said: "I met my wife on Facebook. I messaged her and now we are happily married."