Four killed, multiple injured in Marianhill Toll Plaza Accident
Four killed, multiple injured in Marianhill Toll Plaza Accident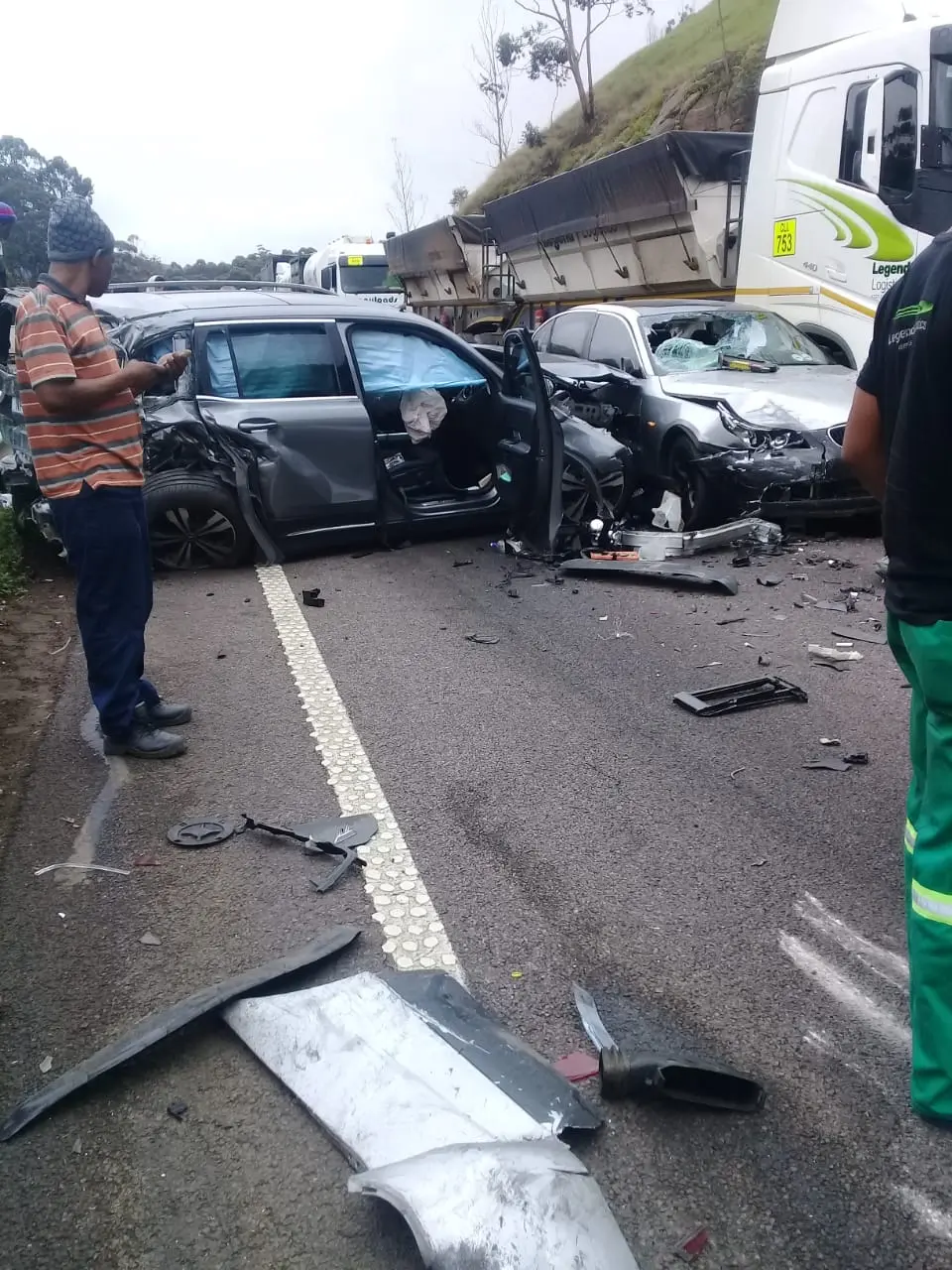 At 09H20 Tuesday morning, Netcare 911 responded to a collision on the N3 Eastbound before the Marianhill Toll Plaza, Durban. Reports indicate that six cars and four trucks were involved in a collision.
When medics arrived on the scene they found one of the cars stuck underneath the trailer of a truck, sadly all four occupants showed no signs of life and were declared deceased on the scene.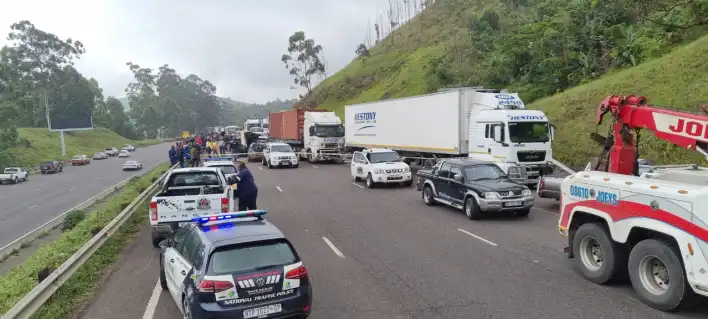 On scene, were the Road Traffic Inspectorate, National Traffic Police, SAPS Accident Unit, SAPS Marianhill, government ems, Ethekwini Fire and Rescue and Durban Metropolitan Police Services.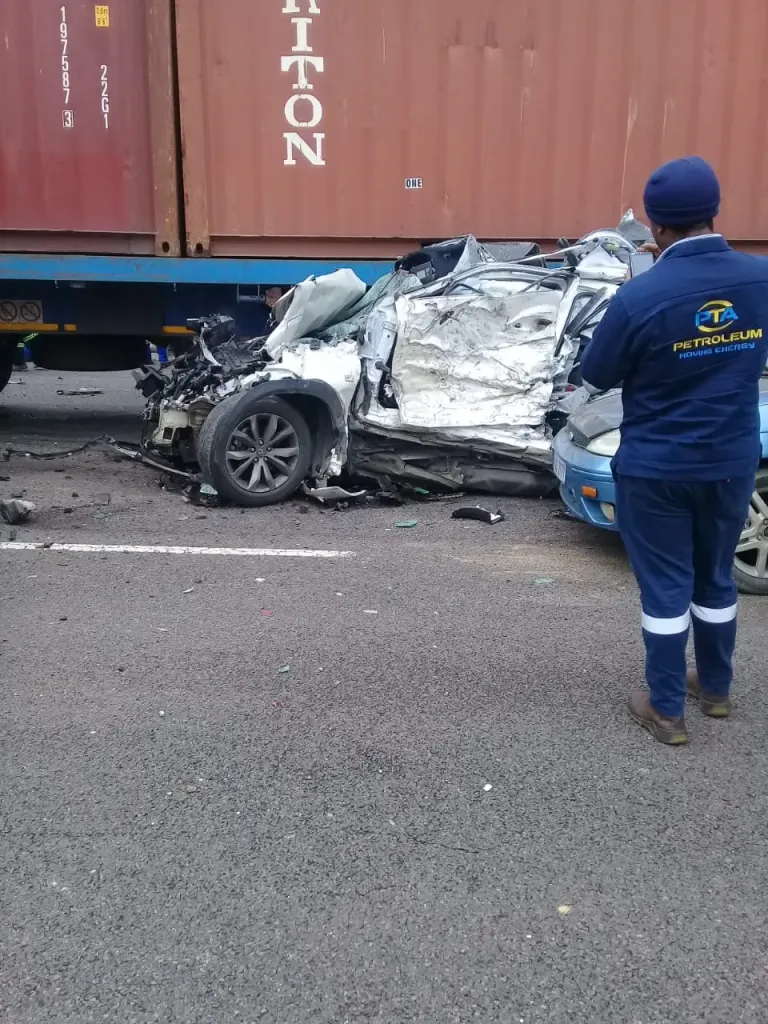 Multiple other patients were found on the scene who had all sustained injuries ranging from minor to serious. Circumstances leading up to the incident will be investigated by the relevant authorities.
To make the situation worse, it's suspected that one of the truck drivers is said to be from Zimbabwe as the people at the accident scene were asking for his documents. Watch the video from the accident scene…