Forum wants sit down with Bheki Cele to discuss spiralling crime in Gugulethu
Forum wants sit down with Bheki Cele to discuss spiralling crime in Gugulethu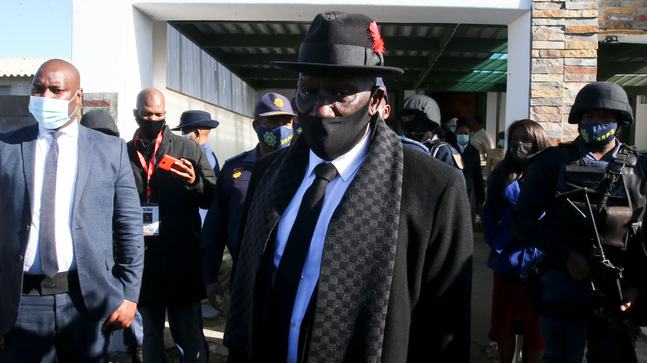 Cape Town – The Gugulethu Community Policing Forum has composed a letter to Police Minister Bheki Cele requesting a gathering with him to think of answers to spiraling wrongdoing tormenting the local area.
Following the lethal mass shooting of eight individuals at a home in NY 79, Gugulethu a week and a half prior, the local area's CPF says it has been left with no decision except for to request a group of people with the general head of police as a way to at last start to address the scourge of savagery the local area is as of now battling to get rid of.
Gugulethu CPF Chairperson Thembinkosi Mjuza said the discussion had settled on plunking down with the priest in the wake of noticing that since their last source of inspiration, not a lot had been done to resolve the local area's issues, including an end into the examination of the lethal shooting of seven individuals in NY 78, Gugulethu, in November last year.
"Gugulethu falls under a major and inconvenient group. This implies that a large number of our difficulties are relevant to deficiencies we have effectively and right now recognized. We have noticed that there are insignificant assets set up to manage wrongdoing in networks under the Gugulethu bunch, for example, apparent policing, investigator administrations, support administrations, and inert CCTV cameras.
"We really accept now that the lone way we can appropriately address and resolve issues we are battling with is to plunk down with the priest and work through potential mediations that won't be a sweeping methodology and will work for Gugulethu.
"We can't be sitting with another strange mass shooting and more brutality approaching as though there are no thoughts or assets that can be coordinated to manage such circumstances," said Mjuza.
In the interim, police say they are as yet researching the mass shooting and no captures have yet been made.
Police representative Andre Traut said: "The examination is still under way and captures are yet to be made."
The discussion likewise pummeled the City's Safety and Security Directorate, saying its absence of responsibility towards supporting wellbeing watches locally was rearing a prolific climate for crime.
"The City isn't focused on supporting us. Our wellbeing watches are more dynamic in helping and working with inhabitants, yet they are not getting satisfactory help and help.
"The City upholds different regions however they are not coordinating assets here. We are begging the City to view our local watches appropriately," said Mjuza.