Former Yo-TV presenter Lumko 'Johnson' Leqela dies
Former Yo-TV presenter Lumko 'Johnson' Leqela dies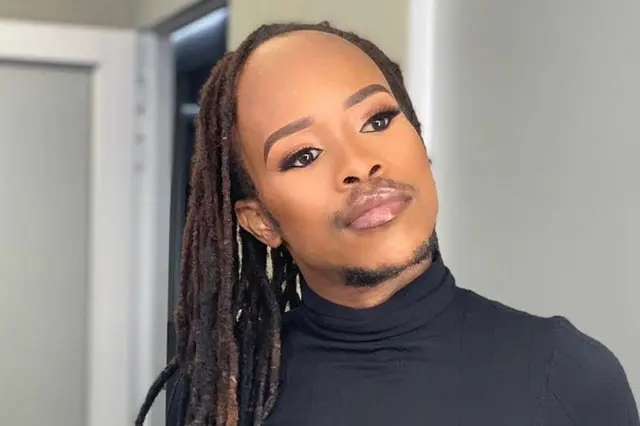 South African media personality and former Yo-TV presenter Lumko 'Johnson' Leqela has died.
According to a family statement shared on social media, Lumko died on Wednesday.
"It is with great sadness that we share the news of the untimely passing of our beloved Lumko "Johnson" Leqela. They departed on the 14th of September 2022. Lumko first entered the public realm as a young teenager on the popular SABC 1 YoTV platform.
"They went on to nurture a career in television broadcast, radio production and media at large. In their own words, Lumko was an "accomplished TV and radio super producer, actor, writer and big deal in most spaces.
Lumko Johnson is no more.

Family releases a statement revealing the untimely death of Lumko Johnson pic.twitter.com/xuUuXUdOhj

— Musa Khawula (@MusaKhawula) September 14, 2022
"This is a gut-wrenching loss to the Leqela family, their loved ones, the LGBTQIA+ community and ultimately to the South African broadcast and television community," read the statement.
The family said that Lumko "lived a life filled with purpose and authenticity.
"As we process this shock as a community, let us remember their light in this world. Details on memorial and funeral arrangements will be shared by the family in due course. The family asks that the public and media respect their privacy as they deal with this difficult loss."
Following the announcement of the star's death, social media has been flooded with messages of condolences:
Source – Africa insider
We are extremely saddened by the untimely passing of the former YoTV presenter, @LumkoJohnson Leqela. The South African socialite was born and bred in the Eastern Cape with dreams of making it big and he made sure to leave a mark. Rest easy King, 🕊 .#RIPLumkoJohnson #goodbye pic.twitter.com/NWoskvLlUh

— SATV – Channel (@SouthAfricaTV_) September 14, 2022
Lumko. I have no words. Waking up to the news that you are no more breaks my heart. The world is poorer without you. I'm going to miss your energy and your constant kindness.

Lala ngoxolo babe 🌸💫🕊#RIPLumkoJohnson pic.twitter.com/7MeTk1sR7t

— Silindelo Masikane (@Sli_Masikane) September 15, 2022
RIP: Lumko Johnson

Radio & TV producer Lumko Johnson has passed.

Lumko is best known as YoTV presenter, YFM radio producer and an actor.

Goodbye friend. ❤️#RIPLumkoJohnson pic.twitter.com/HtabQ5AR43

— Kgopolo (@PhilMphela) September 14, 2022
Yotv alumnis,May 2018 on Trending SA they were all together,Dr Musa,Karabo Ntshweng Rorisang Thandekiso,
Lumko Johnson reminiscing about their friend/former colleague Akhumzi a month after he passed. Today death took one of their own again 💔 so heartbreaking #RIPLumkoJohnson pic.twitter.com/QCCOZBcNgL

— Charlieafrikka (@JohnsonAwalle) September 14, 2022
You were such a beautiful ball of energy. The life of the party. You spoke life into everyone that you met. You'd always point out their best qualities. Always ready for a good conversation and a drink. What a huge loss. 💔🕊 #RIPLumkoJohnson pic.twitter.com/xXBLasFwzI

— phunyuka bamphethe (@tsholo_rabotsho) September 14, 2022