Former Uzalo actor Menzi Biyela (Pastor Sambulo Gwala) warns Mzansi
Former Uzalo actor Menzi Biyela (Pastor Sambulo Gwala) warns Mzansi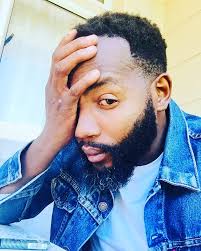 Actor Menzi Biyela is reeling with anger after he discovered that someone created a fake Facebook account using his Uzalo on-screen name.
He said after joining Uzalo, the scammers could not wait to try and tarnish his name, adding that this disappointed him.
"I found out about the fake account through my friend. I'm very careful about how I present myself on social media, so I'm worried that the person who created the fake account might post something disgraceful. Although the scammer used my on-screen name, it doesn't shy away from the fact that it is fake," said Menzi, who played the character of Pastor Sambulo Gwala on the series.
Menzi was not the only Uzalo actor to be a victim of social media fake accounts.
Nompilo Maphumulo, who played Nosipho Xulu, Dawn Thandeka King (MaNgcobo) and others were also victim to the scam.
He said he didn't know the intentions of the perpetrator.
"Maybe they somehow benefit for doing this but it is wrong. Sadly, this puts our reputation on the line. People must stop trying to drag the names of others through the mud. It's childish and evil. I'm angry and disappointed. I urge my fans to be more careful about social media because it's a very powerful tool to make or break a brand," he added.