Former TV presenter Precious Kofi makes USA breakthrough
Former TV presenter Precious Kofi makes USA breakthrough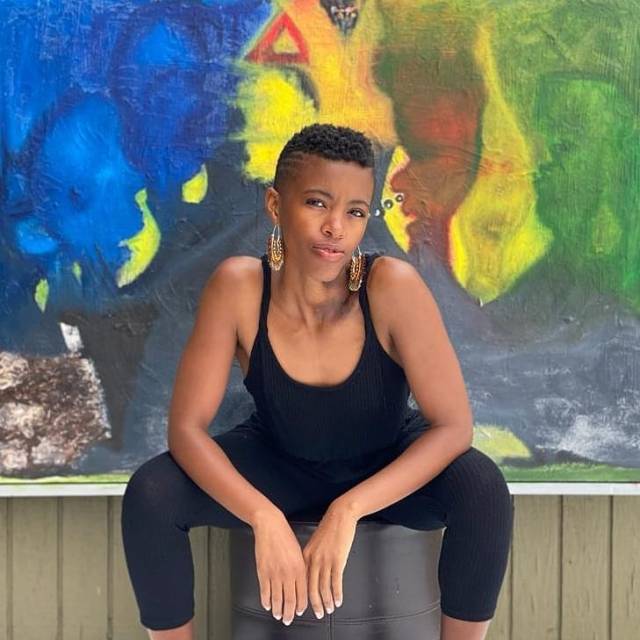 Former TV presenter and actor, Precious Kofi is making the most of her life in the USA.
This as she will be debuting her work as an artist at the Boulder Arts Week in Colorado, USA this week.
Precious who moved to the USA a few years ago was one of eight artists that were selected from over 110 contemporary artists to showcase at this year's digital and in-person Arts week.
The Boulder Arts Week started on Friday, 26 March and will end on Saturday, 3 April.Precious' exhibition titled, Touched, Embraced, will premiere on 1 April 2021.
Her work is inspired by the recent mass shooting that occurred in Boulder last Monday, 22 March and claimed 10 lives.
"It feels like it's more important now to create a space where people can feel emotions. I want the viewer to feel touched, embraced and held. It's a way of connecting with people in ways when words are not enough," said Precious about her work.
The talented creative said her work is inspired by where she comes from, South Africa.
"I am influenced by where I am from. My mentality is not of a minority, my mentality is of an African-majority. Just from being from South Africa, I have an international perspective on global issues and that is how I approach my art, I am excited that the museum is opening up. It's an opportunity to have a voice in a community where I am a minority. I know Boulder will be able to connect to the work," she said.
Precious' exhibition will be available on the Boulder Arts Week website.