Former The Queen Mzansi actor Loyiso Macdonald bags a new gig
Former The Queen Mzansi actor Loyiso Macdonald bags a new gig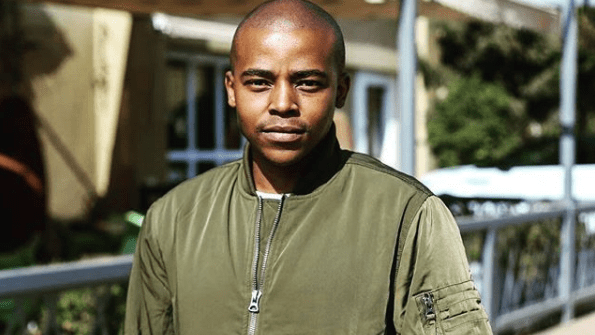 Following his unexpected exit from The Queen Mzansi, popular actor Loyiso Macdonald has announced his next move. The man also known as Kagiso took to social media to announce that he'll be hitting the market theatre in celebration of their 45th anniversary. Macdonald is part of a new production called Dusk written by Mark Scheepers and directed by Palesa Mazamisa. The preview will be on July 2, 2021.
While MacDonald's first prominent role was as Ntando in Isindingo, it was his role in The Queen where he played Kagiso Khoza that made him a household name. It will be interesting to see how The Queen plays out Loyiso Khoza's exit scenes. The dynamic within the Khoza house will now be strange since Goodness, played by Zenande Mfenyane is back on the show and her character is tied to Kagiso," reported The Tea on Twitter.
CASTING NEWS:

Loyiso MacDonald (Kagiso Khoza) is leaving #TheQueenMzansi #TheEntertainmentAlert ☕️ pic.twitter.com/f6wX989djP

— Kgopolo Mphela ☕️ (@PhilMphela) May 16, 2021
Following his last episode on the drama, Mzansi Magic took to their social media handles to bid Mac Donald the farewell he deserves. "Kagiso Khoza definition: Harriet's favourite child famous for the pristine English, the good looks and for being the soft-spoken gentleman who summoned the soldier 'Sgaqagaqa', in order to win some tough wars.The only person to betray the Khoza family and live to tell the tales! Basically a legend. Thank you for five great seasons of exceptional acting, we will miss seeing you on #TheQueenMzansi screen @loymacdonald but upwards and onwards."
Seeing that Kagiso was one of the biggest stars in the drama, it will be interesting to see how they move forward without him.
During his viral interview with Mac G back in 2020, Loyiso shared his thoughts on actors being cast based on their social media following. "In the time that I have been working on TV, the whole social media game has changed a lot of things. Where I still remember the first time I was asked how many social media followers I had at an audition. It threw me off because it has got nothing to do with acting." He shared. "This frustrates the audience you already have because they want to see the best. We want to see people who make us engaged with what it is that they are doing onscreen. Hence that's an actor's job."