Former The Queen actress Lorraine Moropa's wild celebrations of Mamelodi Sundowns title win goes viral
Former The Queen actress Lorraine Moropa's wild celebrations of Mamelodi Sundowns title win goes viral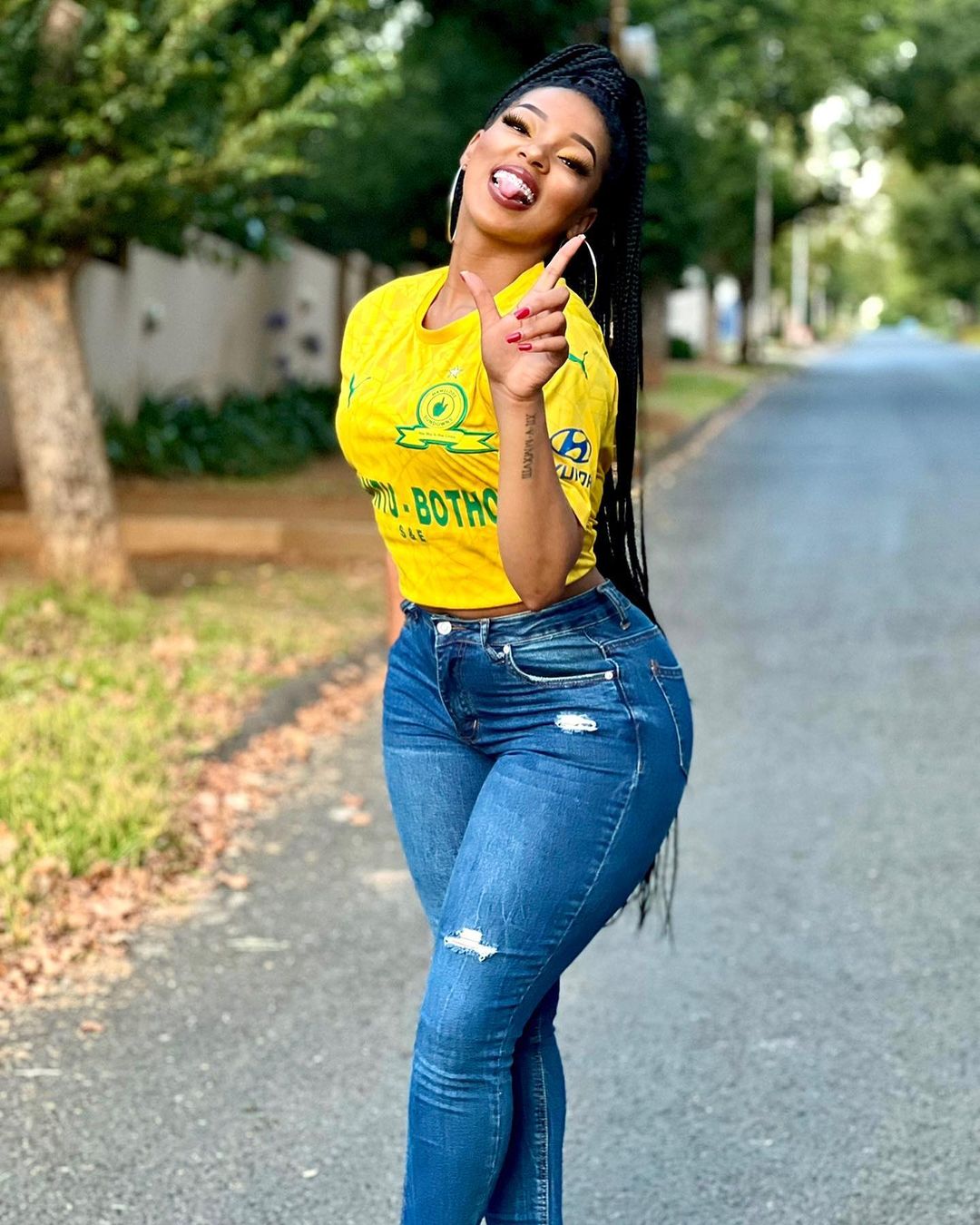 Actress Lorraine Moropa, popularly known as Olerato on The Queen, celebrates Mamelodi Sundowns' title win in style. The beautiful actress had been open about her love for the Masandawana throughout the season. On almost every match day, Lorraine will be putting on her yellow jersey whether or not she managed to make it to the stadium.
This season, Mamelodi Sundowns won the title much earlier, which deserved a classy celebration from the bubbly actress. She started with some Bhebha dance moves with an unidentified lady she danced with before things escalated.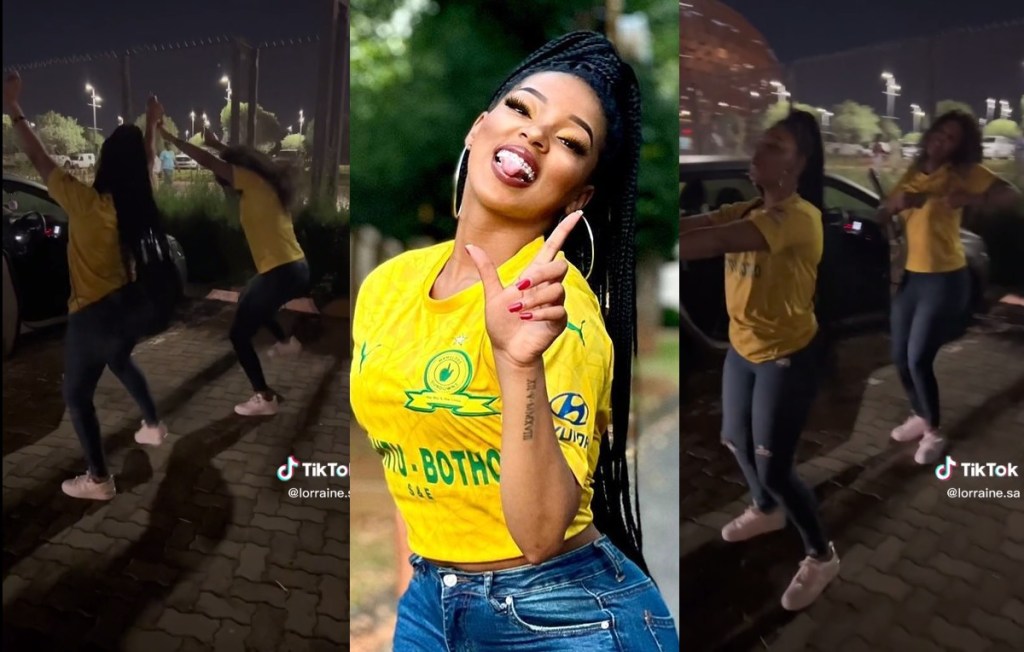 On the same day, in the evening, the two ladies increased their energy and produced some excellent dance moves in celebration. Indeed, every Mamelodi Sundowns fan is happy, and so is former The Queen actress Lorraine Moropa. The Ka Bo Yellow boys made history as they won the ABSA premiership title with the least games. This is indeed a season to remember for every Mamelodi Sundowns FC fan like The Queen's Loraine Moropa.
It's now the sixth title, and the fans are bragging about their glory. Her Bhebha challenge before the game looked so amazing; However, she could not get closer to the best dancers on TikTok, but Lorraine Moropa did enough to show the joy her team Mamelodi Sundowns, is bringing to her and the whole Masandawana family.
Lorraine, with her friend, produced some delicate dance moves in a crazy way like the winners. They played good music from their car and had to make it count in the car park. They had been coming from the stadium and were in good spirits after watching their team claim such a win.