Former President Jacob Zuma's son Duduzane Zuma: Next ANC president?
Former President Jacob Zuma's son Duduzane Zuma: Next ANC president?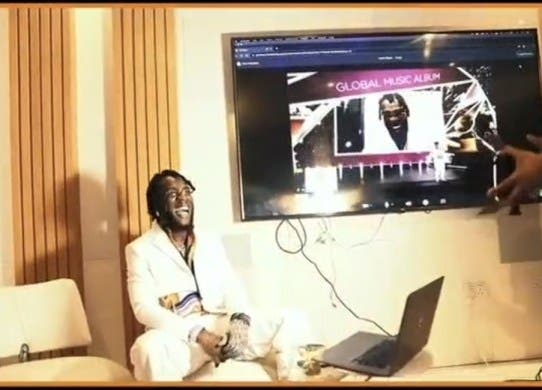 Another Zuma: this time the former president's charismatic and controversial son Duduzane – is on his way into politics. And he has ambitions to be president of the ANC next year.
The 38-year-old multimillionaire and business partner of the Gupta family confirmed in an interview with Rapport on Thursday that he would soon be on his way back from Dubai, where he has lived for the past five years. He wants to attend next year's ANC congress to try to defeat President Cyril Ramaphosa.
Political analysts and even ideological stablemates of Zuma's say, however, that it has never happened in the ANC that an outsider without years of service in the top structures of the party has become president.
Even ANC veterans who are openly in the running are viewed with suspicion, let alone a rookie "with an empty political CV' like Zuma's.
Such criticism is like water off a duck's back to him.
"It is time to move forward, and I believe there is now an opportunity to get involved. I believe I have a lot to offer [as president of the party], and I am willing to stick my neck out for the ideals that are not being realised."
These ideals, he says, include free tertiary education, land expropriation without compensation and the nationalisation of the SA Reserve Bank.
"These are all policy decisions that have been accepted by the ANC before. Why are they not being implemented?"
The three above-mentioned policy proposals were all adopted as resolutions at the ANC congress in Nasrec in December 2017, when Ramaphosa defeated Nkosazana Dlamini-Zuma by 179 votes to assume the position of president of the party and the country. These are also policy decisions that the so-called radical economic transformation (RET) faction within the party supports.
Asked if his candidacy for the presidency was not just a ploy by the Zuma family to take control of the country and thus avoid the multiple court battles his father faces, Zuma said:
"That's a valid question. All I can say is that I am my own man, and only speak for myself.
"I believe in my father's innocence. And will continue to believe in him. But, from an implementation perspective in terms of policy, he has also failed."
The young Zuma's announcement of his ambitions comes as the ANC is being torn in two by a fierce battle for survival between the RET and Ramaphosa factions.
A senior ANC management member and member of the RET faction shared photos of Zuma with Rapport last week, in which the young Zuma appears with businesspeople such as Marcin Lapa, an adviser to the royal house in the United Arab Emirates; Sultan Ahmed Bin Sulayem, chief executive of the Dubai government's Commodity Centre; and Timi Frank, a senior member of the Nigerian All Progressives Congress party.
In a caption to one of these photos, Lapa describes Zuma as "the next president of South Africa".
"What is he doing with these people?" an ANC source wanted to know.
Zuma said he was talking to them about investment opportunities. "Foreign investments do not happen overnight. I am already securing these investments with my business network in Dubai so that I do not reach voters in South Africa with empty promises."
Zuma says of his candidacy that he is speaking to "every grouping" within the ANC, but acknowledges that his policy proposals are mostly in line with the RET faction's objectives.
This puts him in direct conflict with party secretary-general Ace Magashule, who is seen as the RET faction's preferred candidate in the 2022 leadership election. ANC leaders are elected every five years.
However, a brave Zuma does not see this as a problem at all: "I do not play to lose. Every time a boxer climbs into the ring, he must pray that his opponent has also prepared to the best of his ability. I hope mine do the same."
Zuma says he plans to return to the country "as soon as flights to South Africa resume again", but did not want to comment on when an official launch of his campaign would take place.
Bongani Bongo, a former state security minister and staunch supporter of former president Jacob Zuma, warns that Duduzane Zuma faces an uphill battle: "He will have to convince branches, which will have to convince the regions, which will have to convince the provinces [to nominate him]. It's a lot of recruiting that needs to take place, but if he starts getting structures in place early enough, who knows?"
Zuma says he is already recruiting support from ANC branches in KwaZulu-Natal in the run-up to next year's congress. Last night, he took part in a panel discussion with Mcebo Dlamini, a #FeesMustFall activist and former chair of the Wits University student council.
"It's time for younger people [in the ANC] to be heard, and I think I have enough fundamental support to be a candidate for that presidential role."
Supra Mahumapelo, former premier of North West and another RET follower, described Zuma's plan as a surprise.
Kebby Maphatsoe, ANC MP and leader of the Umkhonto weSizwe Military Veterans' Association, whose members are currently guarding Zuma Sr at his homestead in Nkandla, will focus on the ANC's upcoming national general council meeting, but praised Zuma's "bravery".
"He's right for this nomination, don't try to deny it. Look what's happening in the world; the leaders are becoming younger and younger. So I don't think it's wrong for Comrade Zuma to throw his name into the hat.