Former Orlando Pirates star Mark Mayambela shows off his most priced possessions
Former Orlando Pirates star Mark Mayambela shows off his most priced possessions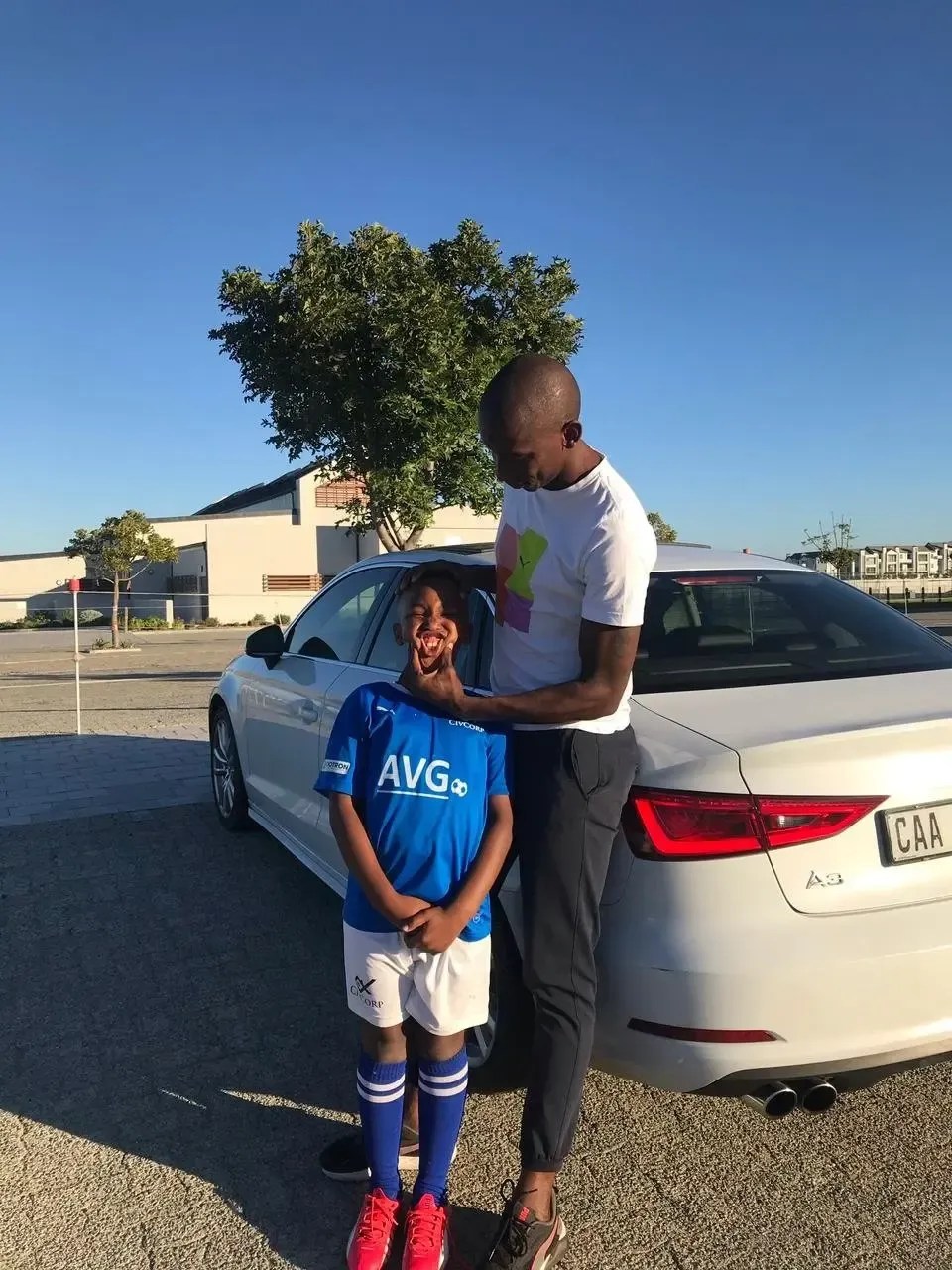 If soccer star Mark Mayambela is having sleepless nights about struggling to secure a PSL contract lately, then he's certainly not showing it.
Instead, the former Orlando Pirates, SuperSport United, Cape Town City FC and Chippa United dribbling wizard is focusing his attention on his fatherhood duties.
Daily Sun caught up with the proud father to an eight-year-old boy, Lonwabo.
He said fatherhood was the role he cherished the most.
This while his search for a new PSL club continued.
Being raised by a single mother in Khayelitsha, Cape Town, Mayambela said unlike his peers, he had to grow up quickly. He became a breadwinner at the age of 18 after turning professional and earning a salary.
"I grew up not having the guidance of a father as my brother Mihlali and I were raised by our single mother. So when my son was born, I was reborn. It made me push harder in life in order to provide for him. I didn't want him to experience what I went through.
"Today, nothing brings joy to my heart more than hearing him saying he wants to be like daddy when he grows up." Mayambela said many young boys turned to a life of crime and drugs because of the anger they had towards their absent fathers.
The birth of his son, he said, was a turning point in his life. Through that, he vowed to be there and guide him towards the right direction.
He said he was raising Lonwabo to be well-mannered, obedient and responsible.
"As parents, we have to always watch what we say around our children. That's what I've learnt in my fatherhood journey. At all times, I strive to be a good role-model to my son. He takes whatever you say or do around him, and thinks it's how things are done. But I'm glad that so far, I am raising a well-mannered boy."
The soccer star didn't mince his words when asked to advise absent fathers.
"It's never too late. Make things right with your children because they need your guidance in life."