Former Mayor of Pretoria Solly Msimanga beaten up – Video
Former Mayor of Pretoria Solly Msimanga beaten up – Video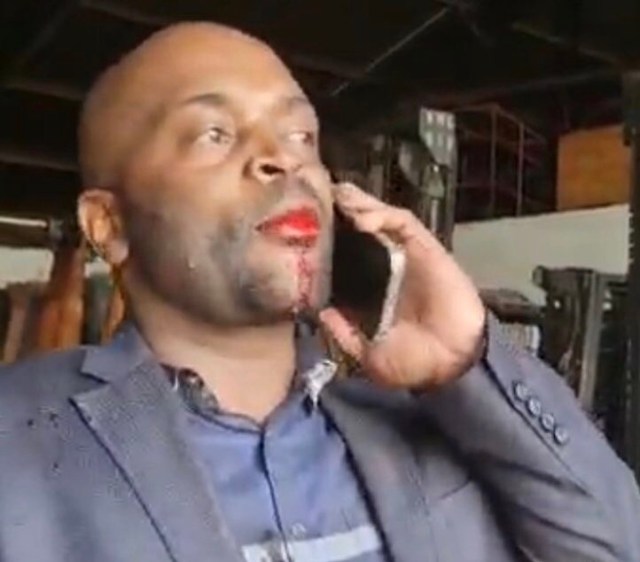 The attacker keeps calling Solly a thief and asks for his money back. During all this the bleeding former Pretoria Mayor is calling the police and reporting the matter. "I want my money you corrupt thief," the assailant repeats after beating Solly.
It appears the former Mayor had a gun but that did not help him at all. According to the video, Solly owes the attacker 1.4 million Rands. Masses now wonder what the money was for.
Whats the story with this guy..i trust you with GPS🤣🤣

— BOITUMELO (@BoitumeloMN) May 6, 2021
Mzansi does not let such issues go and as usual, they react. Taking to Twitter, members of the public are saying,
"Solly is DA to the core, never forgets English even after being beaten."
"Eish, violence is never a solution. Especially when its money matters. There are right channels for recouping funds."
"So this guy recorded his own downfall, wow. Unless there is another video of the actual fight, this looks bad. They will spin this story and this video allows it."
Video Former Mayor of Pretoria Solly Msimanga beaten up
Solly Msimanga is a South African politician serving as the Leader of the Opposition party DA. He has been a Member of the Gauteng Provincial Legislator since 2019. Msimanga was the Executive Mayor of the City of Tshwane Metropolitan Municipality from 2016 to 2019 and the DA Provincial Chairperson from 2014 to 2017. He was the Democratic Alliance's Gauteng Premier Candidate for the 2019 elections.
From the video, criminal charges have been opened against the assailant. In October last year, Solly Msimanga was battling charges of sexual harassment charge against him. The case is alleged to have happened eight years ago.