Former Isibaya actor Pallance Dladla speaks on his new role in local mystery series Dam
Former Isibaya actor Pallance Dladla speaks on his new role in local mystery series Dam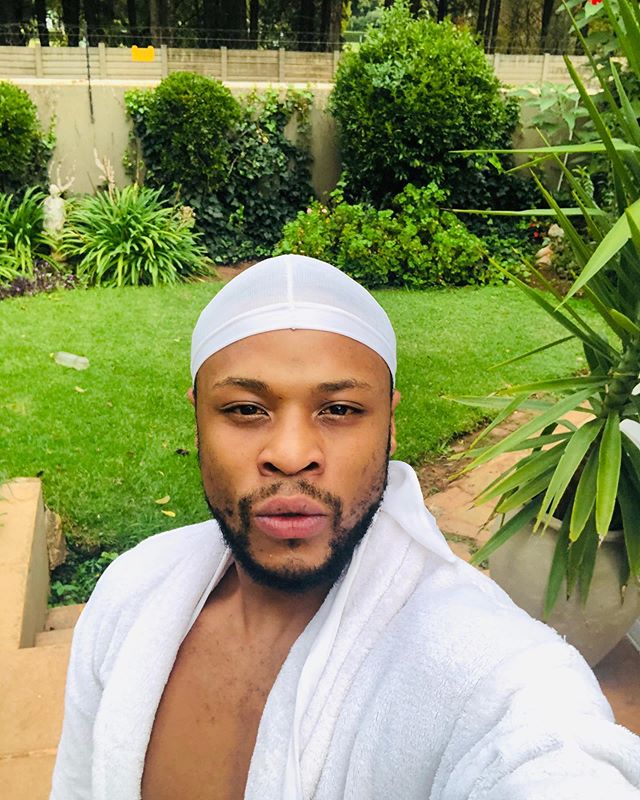 In Showmax's South African series Dam, Pallance Dladla stars as Themba, a charismatic biker who comes to a small Eastern Cape town looking for his missing grandfather.
The Isibaya actor costars with Lea Vivier, who plays Yola Fischer, a woman who also returns to the town to bury her father but finds herself tormented by spirits that may or may not be real.
The pair meet at Yola's dad's funeral and quickly find they can trust only each other if they're to survive the threats they face.
"What Themba wants is to find a home, and what home symbolises are the things that come with it, such as belonging, to love and be loved. He's always been in search of that. Moving from one place to another, he believes the grass is greener on the other side," Pallance says.
BECOMING THEMBA
"Every time I build a character, I start by exploring what the character needs more than anything else," the 28-year-old says.
"I always have something to say and I say it through these characters. Need is something primal we all experience. It doesn't matter what corner of the world you come from, we all know the need to survive, to love, to be respected. All these things resonate with me.
"What Themba needs to do is to stop running. He needs to be still and to listen and understand his identity."
COVID SHOOTING
Filming during the pandemic was challenging, Pallance says. "There was initially the uncertainty of not knowing whether we were going to shoot or not, but once we started filming [on location in the Eastern Cape] there was a nice atmosphere on set in terms of being stuck in that world, because I wasn't travelling to and from the set.
"We were shooting for months, and I was there until we finished, so being 'trapped' in that world created a feeling of camaraderie in the cast, a feeling of 'we're all in this together'."
GOOD MEMORIES
A former motorcyclist himself, Pallance sold his motorbike years ago, but the chance to play a biker "was one of the reasons I jumped at this series. My first bike experience was with my grandfather when I was very young".
Pallance's grandfather died when he was in his early seventies, and the series brought back fond memories.
"Getting to play this character was like living my childhood again. It was fun. I kind of connected the feeling I experienced when I was a kid with my grandfather with the feelings I was trying to evoke on screen."