Former Generations actress Thuli Phongolo shares how her acting career began, how she made it to the top
Former Generations actress Thuli Phongolo shares how her acting career began, how she made it to the top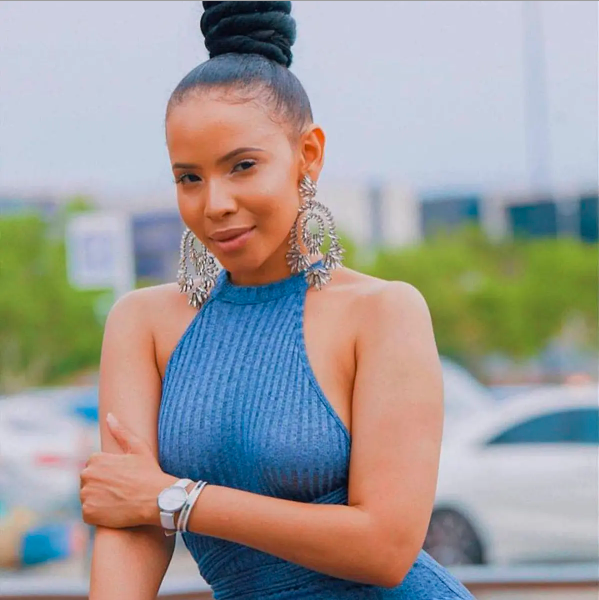 Mzansi actress Thuli Phongolo thought her acting dreams were being cut short when the "Generations 16" was axed in September 2014, but a higher power had bigger plans for her.
The 27-year-old actor became a household name as Namhla Diale when a revamped Generations: The Legacy premiered in December 2014. But a few months before producer Mfundi Vundla infamously fired the 16 original cast members – including Sophie Ndaba, Katlego Danke, and Winnie Ntshaba – Phongolo was cast to join them.
She reveals that Namhla was originally set to be Jason's (Zolisa Xaluva) younger sister and she had already started filming with the original cast. But the show went off air on September 30, while her debut was supposed to be on October 2. To say she was devastated would be an understatement.
"My Generations dream was coming true and then they started fighting. I thought 'this people are ruining my dreams'," Phongolo remembers before breaking into laughter.
"I wanted to work with the old cast so much and the story was putting me in a place where I was going to be working with all the actors I looked up to."
Fortunately for Phongolo she was given another chance to audition. She recalls going through a gruelling audition process that saw her try out for the role of Namhla again, and Angela.
The story of how she landed her first acting role of Zama in Tshisa a few years earlier is another miracle tale.
Born and bred in Soweto as the eldest of three children, Phongolo holds a degree in strategic marketing communication. But acting has always been her dream from a young age. She says that her audition for Tshisa validated that she was on the right career path.
"I was getting lost with another guy that was also going to the same audition and we took the wrong taxi. I was with my mom on the phone and she told me it was not worth all the drama," Phongolo recounts.
"So I made peace with it and took a taxi back home. So there was traffic in the normal route that the taxi would take and the driver took a shortcut.
"As he turned around a corner, we saw the place we were meant to audition and jumped out. I was the last person to audition and got the role. There was nowhere that was luck."
Phongolo has got a lot of no's in her way to the top. For example, she wanted to play the role Zindzi Mandela in the 2011 Winnie biopic with Jennifer Hudson and Terrance Howard. She auditioned, but the role went to Isibaya actor Zinhle Mabena.
The hardest audition she ever encountered was for the role of Mbali in South African Film and Television Award-winning drama The Republic in 2019.
"I remember talking to Cindy Mahlangu, who was there to audition for the role too, that the audition script was so hard. I didn't want to embarrass myself," Phongolo says.
Now she has taken on perhaps her biggest role yet in season five of Mzansi Magic drama Rockville with her portrayal of Buhle – an unemployed law graduate from KZN who gets human trafficked by criminal mastermind Kalashnikov (Siyabonga Shibe).
"I haven't felt extremely challenged with this role because what I did in taking the role was prepare. I have always felt challenged before because I was never prepared and just went with the flow of the character."
Her preparation for the role included getting a language tutor to help master the Zulu spoken in KZN and better understand the nuances of people from that province.
"I'm asking myself why was I not applying myself like this in past roles? It's amazing what happens when you apply yourself. But I think I've grown both personally and professionally," Phongolo says.
"I have been given opportunities in the industry that now that I look back I can admit I wasn't ready. But there are no regrets.
"I have been put in rooms where I felt like I didn't belong. For the longest time I didn't realize I actually grew up in this industry because I was just going through it."
The biggest lesson she has learnt in the decade she has been in showbiz is to mind her own business.
"Don't fight people's battle in the industry. I'm not saying be mute to any injustices of the industry, because if you are an actor in the industry those are your battles," Phongolo says.
"But people's battles that don't involve you, stay out of them. When you are young in the industry your heart is so open and you just speak up even when it's not your place. You wonder why the adults are quiet."
Phongolo denounces the misconception that she is a diva and difficult to work with.
Since 2018 she's been heating up the nightclub scene as a sought-after DJ, under her moniker Thuli P. She plans to release her own music.