Food poisoning kills 4-year-old and 1-year-old Kaizer Chiefs supporters in Philippi
Food poisoning kills 4-year-old and 1-year-old Kaizer Chiefs supporters in Philippi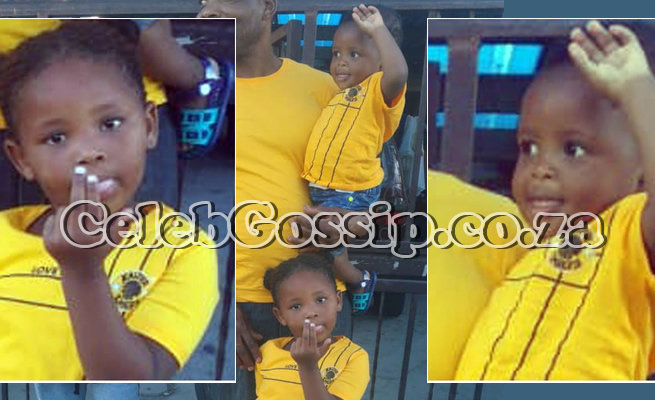 The community of Samora Machel in Philippi has been left in shock and mourning following the death of two children due to food poisoning.
Four-year-old Maria Vedala and her little brother Mzwandile, one, who were veteran Kaizer Chiefs supporters, just like their father, had just eaten supper with their family on Tuesday night when they got sick.
Their devastated father Elias Vedala, 50, who loves the Amakhosi football club with all his heart, and often buys the Kaizer Chiefs regalia for all his children says his family had sour milk with crumbled maize for supper, and for dessert there were Easter egg chocolates his domestic worker wife Cynthia had brought from work.
"My wife and kids ate the sour milk with crumbed maize, I had meat instead of sour milk and after eating we had chocolates my wife brought from work," he tells the Daily Voice.
He says after supper, everyone started complaining about sore tummies and they started vomiting: "Mzwandile at first did not show any signs of sickness, but all of us including our 11-year-old son Botshelo got sick.
"We did not take it seriously thinking it would go away, but I could not go to work on Wednesday as we all did not get better."
He says things got worse on Wednesday afternoon when Mzwandile came down with a runny tummy and they all felt weak and couldn't help themselves anymore.
"I called the neighbours who called the ambulance. When it came it could not get in as there was no police van to escort it to the house."
With the help of the community, the family was taken to the police station where the ambulance was waiting, but it was too late for little Maria and Mzwandile.
Elias says the paramedics tried to revive his children but couldn't.
The couple and their one surviving child were taken to hospital where they received treatment for food poisoning.
The family was discharged from hospital on Thursday and gave a report to police.
Elias says although their bodies were feeling better, their hearts were broken over their loss.
"Oh, God, why did He not just take one of the children, why both of them," cries the father.
He says he is not sure what caused the deaths of his children.
"Doctors told me it is food poisoning, but we are not sure if it was the chocolates or the scrambled maize meal or the sour milk that caused it. The police took the items for tests."
Community member Indiphile Sophiseka says the children could have been saved if the ambulance went straight to the family's home.
"The ambulance arrived on time, but it could not come in without a police escort.
"The criminals who rob and attack ambulances have blood on their hands."
Saps' FC van Wyk says: "An inquest case was opened for investigation. A post-mortem will be conducted to determine the cause of death."