Florence Masebe Reveals One Thing That Is Seriously Needed In South Africa
Florence Masebe Reveals One Thing That Is Seriously Needed In South Africa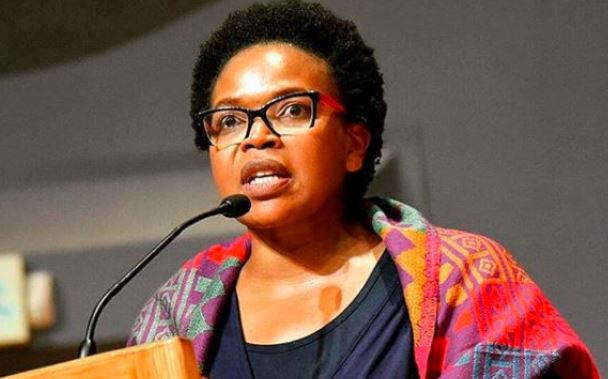 The veteran actress made this known in a recent social media post she made on the popular social media platform, Twitter.
The post she made reads;
"We need to standardise @swift_safrica workshops on sexual harassment for every production. It's a serious need."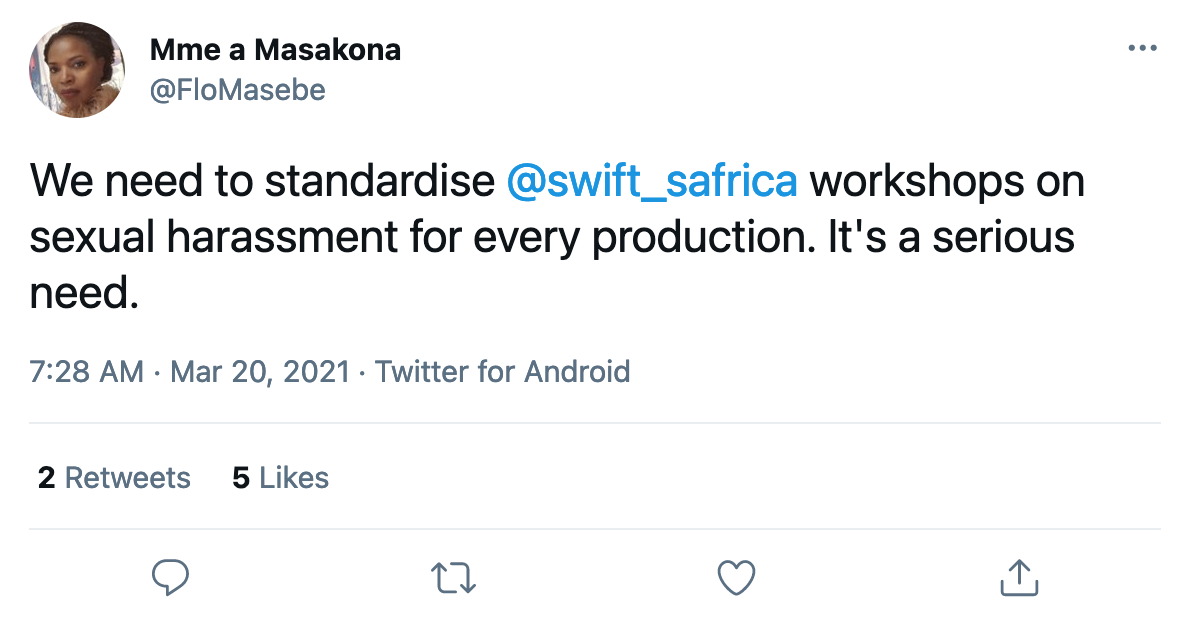 In a recent post, she recounted her early days during the cast of GENERATIONS.
She made the post as she remembered the late South African movie icon who played a major role in the soap opera, Menzi Ngubane.
The post she made on Twitter reads;
"In our early days at Generations, many of us lived around Yeoville and Berea… we shared the same cast transport with Menzi, Mam'Daph, Stha, Bra Ernest… I can't remember who else. Those early morning memories in Thabo's Caravelle. Oh man… The jokes. The laughter…
In later years I'd tease him about being in Generations twice, he had played a character called Lenin before, one of Sonny's friends at the bar along with Stoffel. He'd respond by reminding me that I was a jogger in pink tights on Soul City before rejoining the show as Sis Noni.
We were talking about people with six packs one morning he said "hayi, thina abanye sesiwaphuzile, kusele uplastiki ku phela"… Of course having him and Mam'Daph Hlomuka in one car meant they would reminisce a lot about their time on Ubambo Lwam. They had played mother and son.
I hope Mam'Daph, Ramolao Makhene, Gloria Mudau, Henry Cele, Ken Gampu, Roseline Morapedi, Lesego Motsepe & the rest of the ensemble are ready for your big entrance on the other side. Thank you for sharing the finest of your craft with us. Thank you for showing up on cue always."