Fired Ukhozi FM presenter Ngizwe Mchunu cries like a baby in court: I have many wives and I'm jobless
Fired Ukhozi FM presenter Ngizwe Mchunu cries like a baby in court: I have many wives and I'm jobless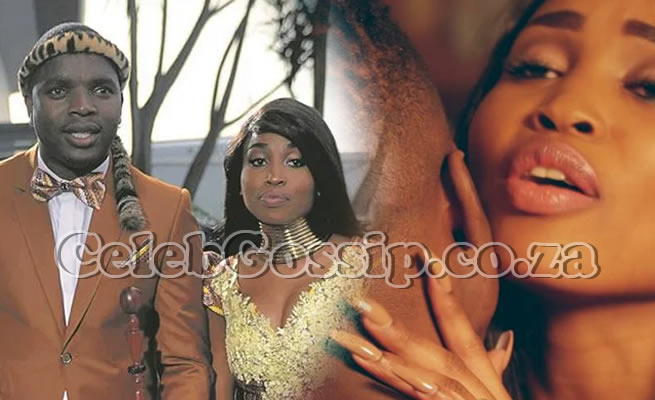 When he made the phrase "Ay'khale" popular, he didn't know that one day he would be the one crying in public, pleading his innocence while facing a judge and a group of his supporters.
Ziyakhala manje and he's the one with the tears.
Former Ukhozi FM presenter Ngizwe Mchunu made yet another court appearance, where he is accused of being one of the instigators of the 2020 July unrest. The unrest started in support of former president Jacob Zuma, who was being arrested at the time.
He appeared wearing iMvunulo (a traditional way of dressing that was used by Zulu people before they were colonized) and a pair of nice sunglasses to seal the look. He says it was only right to show up in court like that because when he was arrested was wearing iMvunulo.
"When I go to public platforms, I always wear something that will represent where I am from, and I am a proud Zulu man who is known as a cultural activist."
Ngizwe Mchunu raised his hand in court and directly addressed Magistrate Godwin Sadiki.
"I respect the rule of law, but what is happening is not fair," said Ngizwe, wiping away his tears of frustration.
"That is why I raise my anger now before you, your worship," he said.
Ngizwe, who came to court dressed in his traditional clothes, said he asked Police Minister Bheki Cele during the reed dance celebrations why he was arrested.
"Cele said I said 'azikhale, manje zikhala kuwe'."
Ngizwe was near hysterical on Wednesday, 12 October, when he asked the Randburg Magistrates Court to finalise his case.
The former Ukhozi FM radio DJ said he had to sell many cows to cover court expenses.
"I pay my lawyers a lot of money but I have to travel from Nkandla, KZN, every time I come here then there is another postponement. In the end, I will be accused of disrespecting the court," he said.
The magistrate said he heard and understood Ngizwe's concerns, but procedure had to be followed. He told him he would mark the matter final for remand.
Prosecutor Yusuf Baba asked for the postponement because a cop, who was a state witness, was not available.
"The state is forced to bring in an application for a postponement because the main witness is testifying in the high court," he said.
The cop is testifying in the murder case of Prince Lethukuthula Zulu, the son of late king Goodwill Zwelithini. Ngizwe's lawyer Vusi Khathi objected to the postponement, saying his client was entitled to a speedy trial.
Ngizwe is on trial for allegedly inciting public violence and breaching the Disaster Management Act related to the July 2021 unrest. He was released on R2 000 bail last year. Addressing his supporters, who had burnt impepho and were dancing outside court, Ngizwe said the case against him was nonsense.
"This proves, beyond doubt, that our prosecutors and police are corrupt. To speak is not a crime. The crime is when you conspire and commit an act. I just expressed my concerns," he said.
Ngizwe says he was expecting the matter to end on Wednesday and not for it to be postponed to 5 December.
He is happy that he got to express himself in court though.
"That was a historic moment according to the rule of law. They say what I did in court doesn't usually happen, where an accused speaks for themselves when they have a legal representative. What hurts me is that I don't work, I don't own any business, and I am just an ordinary law-abiding citizen. But I am now in debt and spending a lot because of this case, a case that doesn't hold weight. There is no case in freedom of expression, there is no case when you raise your voice against a particular matter that you feel is not correct."
Because he was expecting it to be his last appearance, his whole family hired cars to travel from KwaZulu Natal to Johannesburg to support him. Some sold cows to come support him.
"And those people must eat and survive while an advocate a day costs R50 000," he says.
"I have kids, wives, and a family, in the same breath I am unemployed when they keep postponing the case. I keep on selling my cows, I sold almost ten cows just so I can defend myself and not spend a night in jail.
"I am unemployed and one of my wives during Covid-19 used to be a beneficiary of the R350 social relief grant. It is a very emotional thing, and that is why I decided that I should express myself in front of the judge, so they know that my wish is to respect South African law.
"If I didn't show up in court, they would've issued a warrant of arrest because I am not abiding by the law, only to find out that is not the case. It is just that I can't afford this case, and they are putting me under a lot of debt."
Ngizwe says he felt joy after he was allowed to speak for himself.
"I felt honoured and respected by the rule of law, the Magistrate gave me a chance to speak in court while my lawyers were present, and I admire him for that. Are they expecting me to go and do a crime to defend myself in a case that was not supposed to take place, to begin with? I am accused of sharing my piece, I said something they don't want to hear, that is why I am being called an instigator. They will never win this case; it doesn't matter how hard they try because there is nothing to it."
In court, he said he has never heard of a case where someone was found guilty of saying something and that a case only holds weight when a person has done something.
"What position do I hold in this country? Am I a political organisation leader? No! Am I a member of something? No! I am an ordinary South African citizen raising my voice and that could make a country stand still? They must say what they want from me because [it] doesn't make sense. I said one phrase and that led to unrest, and I am labelled an instigator. It is hard to be a black man in South Africa."
All this has been hard, he says.
"The reason I cried is that I know that I am innocent and have to be put under so much pain when there is real crime in this country, and nobody is taking it seriously. But my matter is being considered a serious matter," he says.
"They want someone to blame and take the fall for the July Unrest and I am an easy target because I was expressing my views at the time. When you are poor and a black man in this country, you will be suppressed. How do they expect us to be quiet when an old man is being arrested? An 80-year-old freedom fighter shouldn't go to jail, it doesn't matter what the person did when they are in that age, they should be out of jail."