Feather Awards nominees announced
Feather Awards nominees announced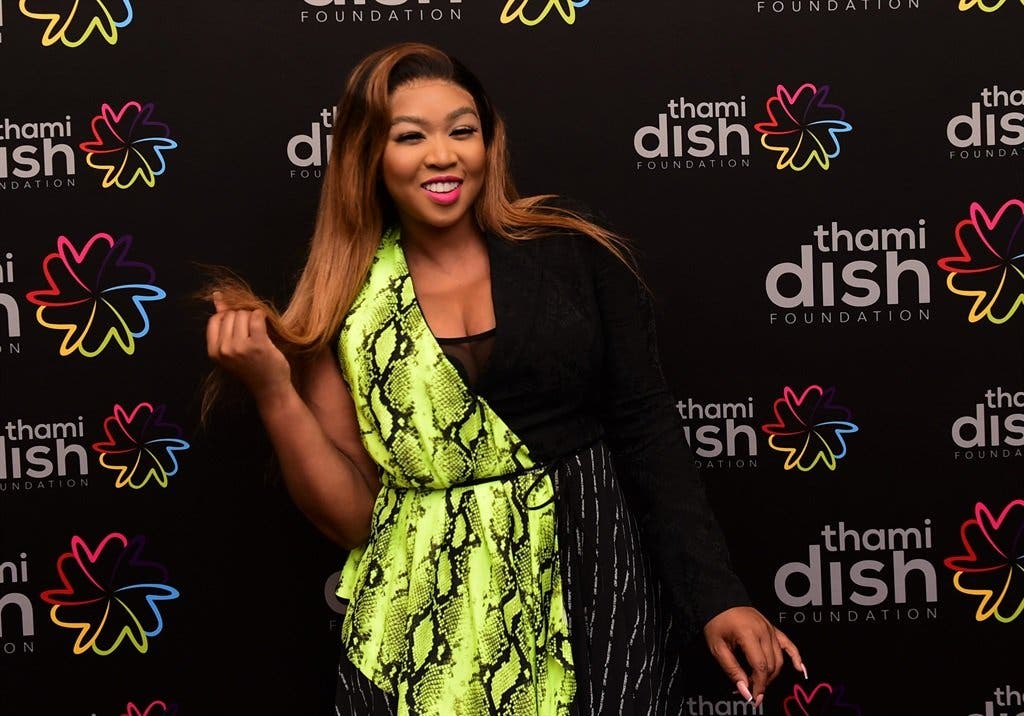 The nominees of the highly anticipated Feather Awards 13 have been announced.
The popular awards are set to take place next month at the Market Theatre in Joburg, and they will be aptly themed Queer Lives Matter in line with the global conversation that seeks to address the issues facing the LGBTQI+ community, that includes violent crimes.
The awards will be hosted by radio personalities Lumko Johnson, Penny Lebyane and Ditshego Disthego.
According to the organisers of the awards, the awards plan to amplify the plight of the community during the build-up to the awards and have also dedicated themselves to uplifting the names of the LGBTQI+ activists who are doing impactful work in various communities across the country.
Speaking to Daily Sun, co-founder Thami Kotlolo said it has been an interesting 13 years building these awards as a community.
"From starting out as a small celebration at a nightclub in Rosebank, the Feathers is now a whole teenager, a fully operational powerhouse of programmes. Through the awards we have showcased, celebrated and shared the South African LGBTQI+ community with not only the African continent but also the world at large. They have also helped empower the country through dialogues and workshops, making their voice heard in communities in the public and private sector," he said.
Here is the full of the nominees:
Best Styled Individual (This category is for individuals who have consistently kept to their style throughout the year)
Leroy Marc
Rich Mnisi
Zozibini Tunzi
Hunk of the Year (These men just ooze the X-factor, you look at them and you just want a strong hug)
Siya Khumalo
Wiseman Zithar
Rich Mnisi
Diva Extraordinaire of the Year (These women are who always carry themselves well and they have a strong presence)
Johanna Mukoki
Ayanda Ncwane
Amanda Dambuza
Sports Personality of the Year (People that have inspired in the world of sports)
Phuti 'Minaj' Lekoloane
Protea Pumas
Palesa Manaleng Role model of the Year (They never put their foot wrong in the public eye, they continue to inspire and contribute positively to society)
Phuthi 'Minaj' Lekoloane
Roché Kester
Thebe Magugu
Cutest Couple (these are couples people adore and look up to)
Musa & Liesel Mthombeni
Sylvester Chauke & Tumelo Mmusi
Latoya & Lebo Keswa
Hot Chick of the Year (These are women who ooze all kinds of appeals)
Kamo Mphela
Shudufadzo Musida
Ama Qamatha
Media Award of the Year
Becoming
ShakeDown YFM
The River
Fag hag of the Year (Need we say more, they never leave their home without their favorite accessories, a gay friend)
Lady Du
Zoe Modiga
Nokuthula Mavuso
Musician (Musician we love to listen to on and off stage)
Lady Du
Makhadzi
Langa Mavuso
Socialite (Seen at every opening of an envelope or an erection of a stop sign)
Johanna Mukoki
Lelo WhatGood
Bobby Blanco
Drama Queen –(These are personalities we read about every Sunday over breakfast, their lives revolve around a lot of dramatic behavior or situation)
Nonku Williams and her Mom
Thabo Smalls & KeJile keJile
Khanyi Mbau
Social Media Personality of the Year
The Funny Chef
Coachella Randy
Tumi Powerhouse
Best LGBTIQ Initiative: Private Sector
Levis X Langa Mavuso
Ernest & Young
Tshepo Jeans
Best LGBTIQ Initiative: Public Sector
Gauteng Department of Education
Department of Education Western Cape
National Youth Development Agency Best LGBTIQ Youth Movement
Vaal LGBT
Vogue Nights
Queer Lives Matter Best Rainbow Parenting
House of Diamond (Original Hunty)
Bongani Sibeko & Ndumiso Ngidi
Virginia Magwaza