Fashion designer Rich Mnisi launches own magazine 'Rich'
Fashion designer Rich Mnisi launches own magazine 'Rich'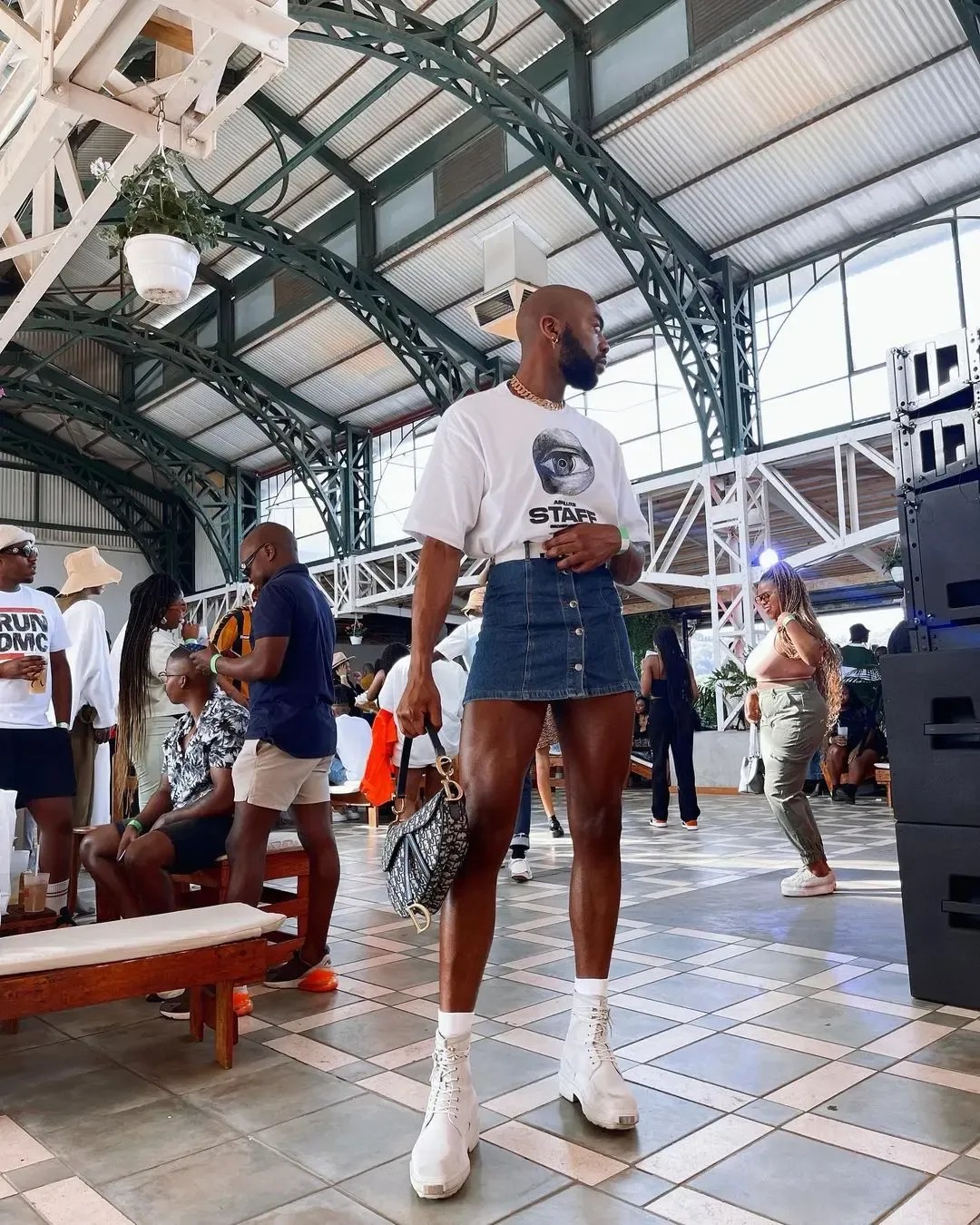 Rich Mnisi is a 27-year-old South African fashion designer, model, media personality, influencer and entrepreneur. Mnisi featured on Forbes Africa under 30. Rich funded Rich Mnisi, a company that is contemporary fashion brand founders in 2014. He is a LISOF graduate.
Rich is the African continent Fashion International Young Designer of the year. Mnisi was born and bred in Johannesburg. He holds a BA in Fashion Design and Business Management, and he owns an OATH studio.
The fashion designer is one of the most influential and expensive brands. Because its authenticity and great status hold its value, making it unique to its lovers and supporters. The brand has recently launched its first-ever unisex clothes; the clothes include mini skirts for men.
The Rich Mnisi brand is usually and more often worn by officials, people of status ad celebrities. The Rich Mnisi polo neck is the one who became social media sensations years back. Therefore this South Africa brand has dresses stars internationally big as Beyoncé.
However, Rich's brand gained recognition because it was founded when most of the world was going through an economic crisis. Such that even after the global pandemic, this business shined more than ever.
Rich announced that his brand and AOTH had launched their new and locally magazine called Rich. Therefore, the fashion Star and model ensured that he would be the face of Rich Magazine, and he was on the cover.
Mnisi partnered with companies like BMW South Africa, Rich Mnisi and Southern Guild. He spoke about the magazine's publication based on their Rich Mnisi collection as they are moving further to furniture design called Nyoka. In conclusion, Rich launched his magazine yesterday.
The celebrated designer is admired by the likes of Beyonce, Ciara, Naomi Campell and Adonis Bosso.