Fans worried about pregnant Babes Wodumo's baby – VIDEO
Fans worried about pregnant Babes Wodumo's baby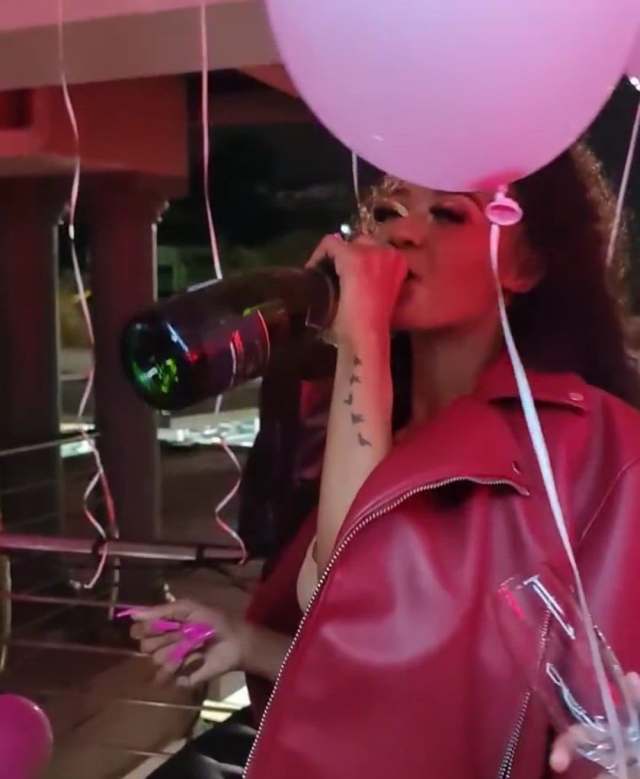 Mzansi star and Gqom Queen Babes Wodumo just turned 27-years-old and celebrated her day at the sought-after Eyadini Lounge.
Fans, however, showed some concern on social media, after claiming that the music star is pregnant, and was seen sipping on champagne during her birthday celebrations.
South Africans took mainly to Twitter, expressing their concerns that Wodumo was seen drinking an alcoholic beverage during her birthday celebrations while deducting that the music star is pregnant.
Babes Wodumo was in the number one trending spot on Twitter in South Africa, shortly after the pictures surfaced.
Some fans felt that having a sip was ok, while others disputing that she was pregnant and perhaps just bloated on the day.
Watch Babes pop a bottle of champagne and then takes a sip:

Take a look at the reactions from fans about the incident below, as well as birthday messages sent to Babes:
I really hope Babes Wodumo was bloated yesterday cause she popped bottles proper yesterday and was smoking hubbly just the other. She was even drinking during her podcast with MacG.

I will stick to believing that she was just bloated. It happens shem.

— Joan Aphane ♥ (@AphaneJ) March 26, 2021
Babes Wodumo visibly pregnant and drinking champagne on camera. 😳

— Z. (@ZinhleM___) March 26, 2021
Enjy ur day Babes Wodumo pic.twitter.com/TLAoGhq4II

— Keitumetse (@Kay2_Adams) March 26, 2021
Yt people in the app I used to track my pregnancy don't kharredam, they drank red wine and beer… Nna I was scared tjo

— Ree (@RegoRee) March 26, 2021