Fans threaten to boycott Brenda Fassie documentary over Chicco Twala
Fans threaten to boycott Brenda Fassie documentary over Chicco Twala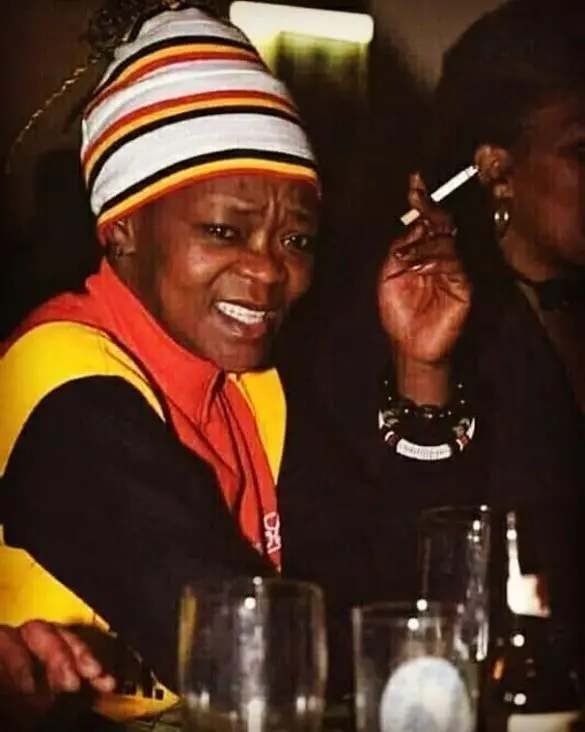 The controversy around the Brenda Fassie Documentary has been building since 2018 when a UK studio expressed interest in the story of this Legendary singer. The movie was plagued by negativity because Sello Chicco Twala, Brenda's producer for many years, and Brenda's son Bongani fell out.
Chicco said he was working on the Brenda Fassie movie, and Bongani was also a part of this project. He claims that Bongani turned on him when a UK company came and wanted to do a film about his mom.
Chicco allegedly refused to release Brenda's music, and as we all know, Brenda is her music and Vice Versa, and the movie took a dive just like that.
It looks like some common ground was reached because Netflix announced that we should brace ourselves for a Brenda Fassie documentary this year.
Twitter immediately called for it to be boycotted because the documentary will be helmed by guess who? Chicco Twala.
Entertainment Blogger Phil Mphela shared the details of the documentary being planned on his Twitter page.
The topic started to trend because people said Twala would make more money in the Documentary and suspected that Bonganue would get nothing or very little.
Maberry was a hitmaker, and her music is part of the history of South Africa. Sello was instrumental in producing some of Brenda's number one hits, like Too late for Mama, Vulindlela and Uhambe Wrongo.
Brenda first broke into the music scene in 1982 with her hit called Weekend Special. She started singing with a group of guys called the Big Dudes.
Her music became part of the culture throughout the '80s and the '90s.
Fassie's death affected most of her family, especially her only son Bongani. She died in May of 2004. Details about the causes of her death are unclear.
In his reality show Finding Bongani Fassie, Bongani said his mother suffered cardiac arrest, and her death certificate indicated the cause of death as unknown. He said it hurt him that people thought her mother overdosed on drugs.
She ended up in a coma for two weeks, and controversy around switching off her life support was also brought forward on the show.
Bongani took us through all of her mother's problems in the music industry and how some of her money tricked her.
The Documentary film is expected to stream on Netflix in 2023.