Fans React To A-Reece's Wild Collaboration With American Rapper Joey Fatts
South African rapper A-Reece's fans went haywire when news broke that their favourite rapper is collaborating with American rapper Joey Fatts not only to create a single song but rather a mixtape.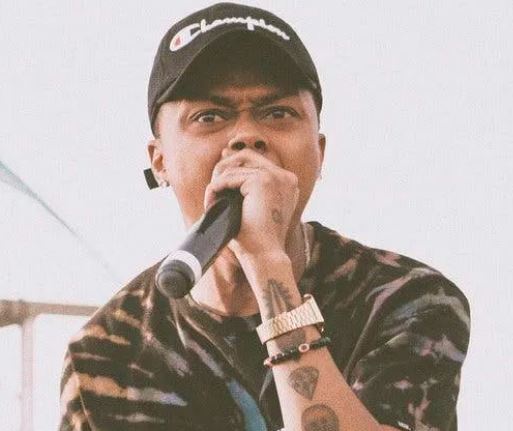 American rapper Joey Fatts took to his Instagram to announce a joint mixtape with the famed rapper A-Reece. In Fatts' story he wrote, "Joey Fatts x A-Reece Mixtape quickly, Worldwide Brothers". A-Reece then reposted that post onto his Instagram story adding a CD emoji on to the post.
Recently a lot of rappers have been prematurely reffering to themselves as the GOAT, which is an acronym for the The Greatest Of All Time, A-Reece has insinuated that he can beat them in raps regardless of their GOAT status.
Reece: "Since Every Rapper Is A Goat, I Treat The Game Like A Slaughterhouse".🔥🔥🔥

Every Rapper Who Calls Himself Goat: pic.twitter.com/gDTgOOVoxM

— 'Death' Junior.💀✡ (@pothead_xx) May 2, 2021
Meanwhile, A-reece has been a busy rapper over the last year after kicking 2021 off with a banging mixtape Today's Tragedy, Tomorrow's Memory: The Mixtape that received amazing reviews online, the mixtape had a wide range of artists including the likes of Ayanda Jiya, Words, Jay Jody, and Stogie T on the mixtape. On the day of it's launch the album discovered itself on the top of Apple Music charts in its debut week.
Today's Discovered on @AppleMusic artist is South African rapper and songwriter @reece_youngking. Tune in at 3:55 ET to catch his single "HIBACHI" and add it to your library. https://t.co/RwqJBvn5Cd pic.twitter.com/EdE9BQPnW7

— Ebro (@oldmanebro) March 29, 2021