Fans Petition To Bring Back Queen Sono
Fans Petition To Bring Back Queen Sono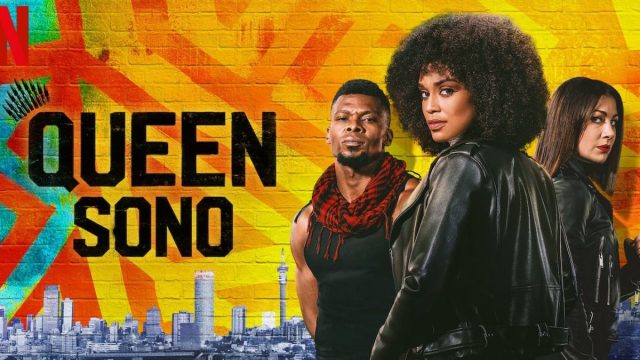 Pearl Thusi might seem like she is one of the most disliked celebrities in Mzansi but her strong legions of fans prove to always have her back. Her latest international project Queen Sono got canned late 2020 due to problems related to COVID-19.
In a statement sent to ZAlebs, a Netflix spokesperson confirmed that the drama series which stars Pearl Thusi as the lead actress will not be renewed for a second season:
"We've made the difficult decision not to move forward with season 2 of Queen Sono. We are incredibly proud of the Diprente team for sharing their audacious vision and bringing it to life with Netlflix. A huge thank you to our fans across the world for the love shared for our first African Original series. Netflix is also grateful to the amazing efforts shown by the cast and crew for their stellar efforts in creating this show for our members around the world. We'll continue to work closely with South Africa's creative industry to keep producing more compelling 'Made-in-South Africa' stories." said a Netflix Spokesperson.
The director of the series Kagiso says they had written a great storyline but it was difficult to bring it to life. "We wrote a beautiful story that spanned the continent but unfortunately could not be executed in these current trying times," said Kagiso Lediga, Director (Diprente).
The series starred Mama Panther, Vuyo Dabula, Loyiso Madinga and Abigail Kubeka, the show received impressive reviews from Mzansi and the international scene. Now that it has dawned upon many of her fans that there really is no Queen Sono season 2, they have taken the necessary steps to change Netflix's mind.
A disgruntled Pearl took to twitter to announce to her followers that a petition had been started by one of her fans to bring back the action series back to life, "BRING BACK QUEEN SONO PETITION HERE!"
The petition was started by a fan who says the series needs to come back, "Queen Sono deserves a reversible decision on its recent cancellation. Please reconsider your decision, many loyal fans were supporting this SA classic, there was more story for sure. #SaveQueenSono."
The petition aims to gain 1 500 signatures but is currently sitting at 1 422 signatures.
Pearl is currently enjoying an international trip but revealed it is for work purposes. She is very excited for this next career move and has promised that it will be epic.
BRING BACK QUEEN SONO PETITION HERE https://t.co/M3ZK4fAhqm https://t.co/RU9E1fwpjR

— #QueenSono (@PearlThusi) January 19, 2021