Fan fired for getting Riky Rick tattoo
Fan fired for getting Riky Rick tattoo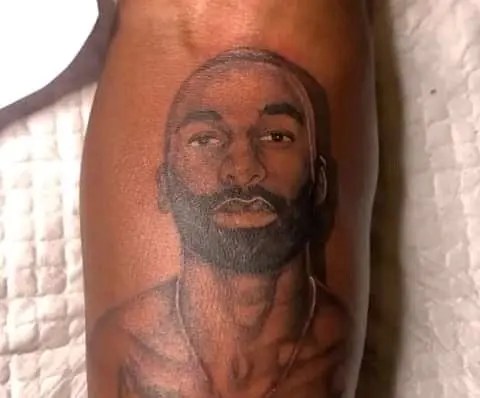 Losing a loved one – or a star you adore – can make you do unconventional things to remember their memory. For one fan, that was tattooing a picture of his music idol: Riky Rick.
The late rapper reportedly ended his life last week Wednesday after a lengthy battle with depression.
But whilst a tattoo is a unique way to remember someone who has passed, many tweeps though this loyal fan had taken it to the extreme.
A tattoo of one fan's tribute to the Boss Zonke hitmaker went viral over the weekend.
Whilst the fan was not named, an unrelated tweep shared a picture of it, posting: "A loyal fan just got this beautiful tattoo of the late Makhado. Rest in peace Riky Rick".
.
A Loyal Fan Just Got This Beautiful Tattoo Of The Late Makhado 🔥 Rest In Peace Riky Rick 🕊️🕊️❤️ pic.twitter.com/Y1chwlw9QZ

— DAYSTAR ❤‍🔥 (@sir_onah) February 26, 2022
But the permanent piece of art was not getting the reaction it was intended from tweeps.
"If I can't put a tattoo of my own mother or father, how on earth can I even think of putting that of someone's son on my body? Loyalty membership rather end, it ain't me
"That's a bit extreme don't you think? I understand grieving but we now honoring people that take their own lives"
"This was unnecessary. I mean soon we'll forget about everything…we've lost too many great people"
"It is better to honour someone when he is alive than when he is dead. When he was alive how many fans honour him?"
"I will never in my life tattoo some1 who is selfish on my body"