Faith Nketsi's husband, Nzuzo Njilo's bank accounts frozen
Faith Nketsi's husband, Nzuzo Njilo's bank accounts frozen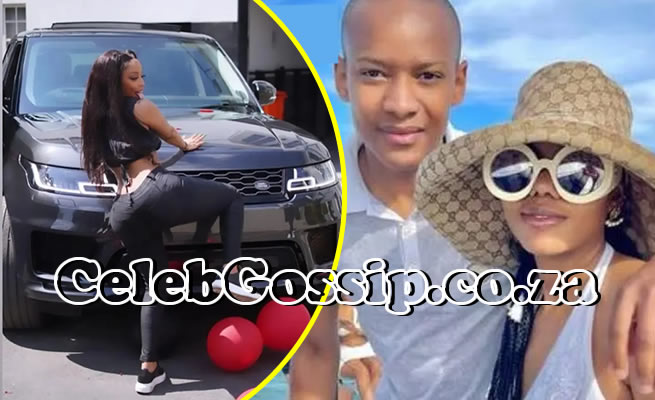 All bank accounts belonging to businessperson and media personality Faith Nketsi's husband, Nzuzo Njilo, have been frozen.
The businessperson's bank accounts, including his Absa business account, were frozen after Lund Industries obtained a court order through their lawyers Bazuka Attorneys in August.
This comes as he battles a court case in connection with money he allegedly owes to two business owners amounting to nearly R1 million.
Njilo appeared at the Randburg Magistrates' Court on Tuesday, where he is standing trial for fraud. The matter was however postponed to November 2 for the court to obtain two outstanding witness statements.
A source close to the complainants and Lund Industries owners Blaine Evans and James Stephens said the businessperson was still failing to pay back the money he owed them despite a court order.
"This is a man who is still living lavishly despite not being able to pay up the money he owes and has been compelled to pay by the court. He is somehow funded even though his bank accounts have been frozen, and he has money which is not attached to his current bank accounts because those have been frozen by the court's order," the source said.
The source added:
Our biggest fear is that he might get away with this case because even in the face of the evidence we have given in court, the matter still gets postponed for witness statements which are already provided to the court.
Last month, the troubled businessperson allegedly cried poverty when debt collectors knocked on his home in Hyde Park in Johannesburg to attach his furniture for failing to pay off the debt.
Bazuka Attorneys were granted a high court order on July 29 to attach Njilo's movable properties to be auctioned and the proceeds used to repay over R978 104 to the owners of Lund Industries. The businessperson allegedly defrauded the company in March after purchasing copper concentrate, which he never delivered.
The writ of execution, stated that the sheriff was directed to "attach and take into execution the movable goods of Nzuzo Njilo, the above stored at his address and to cause the same to be realised by public auction to the sum of R978 104 and the costs calculated as set out in the margin below, together with the prescribed interest rate of 8.25% thereon per annum".
The men who were armed with an order from the court to recoup movable furniture at his home and assets only managed to recover household movable goods worth a mere R35 000.
These included beds, a fridge, couches, television sets and a microwave.
The men also discovered that the couple's two vehicles, a Mercedez-Benz and a Range Rover, which he bought for the reality television star as a surprise last year to celebrate their relationship anniversary, were not theirs but rented from top car shops in Sandton.
Njilo, who recently welcomed a baby girl with the star of Have Faith reality TV show Nketsi-Njilo, looked calm when he appeared in court on Tuesday, clad in a white shirt and jeans as he sat in the court gallery waiting for his turn to be called.