Explained: Cassper Nyovest's R100 Million Drip Deal
SA hip-hop rapper Cassper Nyovest left many in a state of disbelief after he announced his staggering R100 million legacy deal.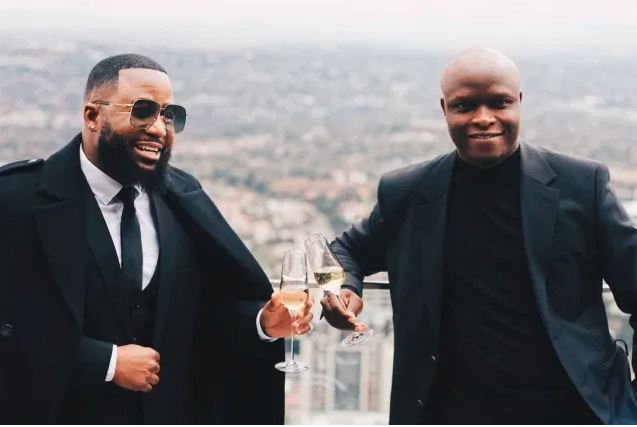 Taking to his Instagram account on Tuesday, Don Billiato revealed that he and Drip Footwear CEO and Founder, Lekau, signed an R100 million deal.
This major milestone has got eyes popping from social media users who wanted clarity on what exactly the deal entails.
Some of the questions asked include; will Cassper be walking away with R100 million at the end of the deal? Another question was, can Drip Footwear even afford such a hefty figure, and what exactly is their net worth? Many speculated that the company is worth R3 billion, but none of their questions was answered.
Nothing more powerful than 2 powerful Black man agreeing on working together. This one is for black excellence. Black child, it's possible!!!! #TheLegacyDeal pic.twitter.com/giALPo7a4W

— Don Billiato (@casspernyovest) June 9, 2021
But thanks to podcaster Mac G we have got some clarity on the deal after he got in touch with Lekau.
Speaking to MacG on the Podcast and Chill Show Lekau said: "It's just a product and we signed a contract worth R100 million for the products. If it's a sneaker or a T-shirt worth R2000 we are going to make ones that are worth 100 Million. Up until that particular term ends. So that is how much it came to 100 million.