Ex-Uzalo actress Nompilo Maphumulo (Nosipho) sparks rumours she's joining Generations
Ex-Uzalo actress Nompilo Maphumulo (Nosipho) sparks rumours she's joining Generations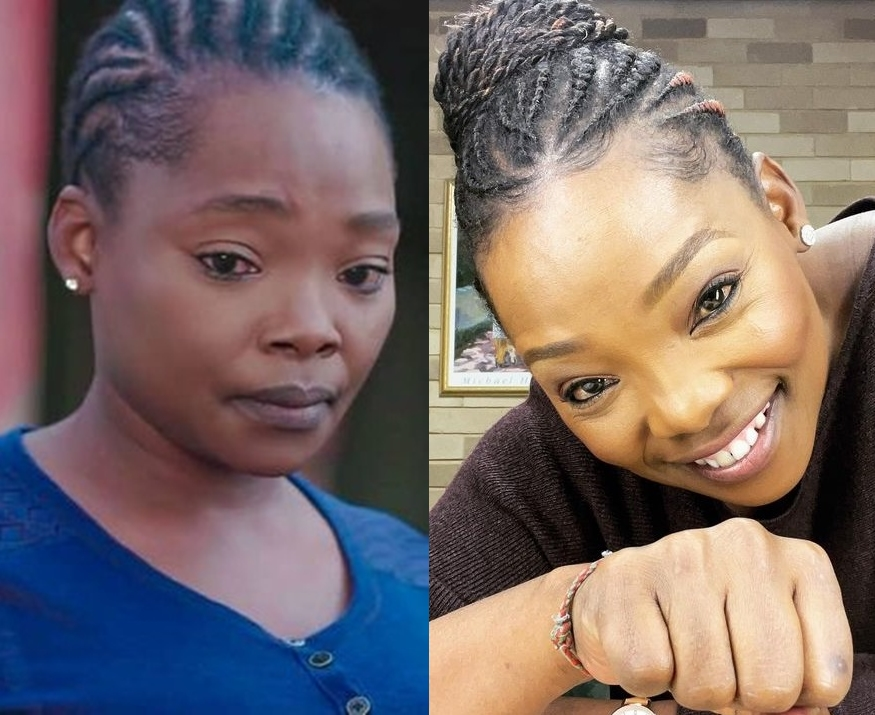 Viewers of former Uzalo actress Nompilo Maphumulo predict she's joined Generations: The Legacy after she shared images of herself at Urban Brew Studios.
Uzalo and Generations: The Legacy viewers congratulated the talented actress Nompilo Maphumulo after she shared pictures of herself at what appears to be oat SABC1 soapie.
@thabotee said: "No is that Generations?"
@flodyfilms: "This is SABC, Auckland Park. All the best Dawg."
This is after the star, who rose to fame after landing the role of Nosipho Xulu-Gwala in Uzalo bowed out of the show in April after eight years.
"Forget yourself and just deliver. As I bow today after 8 and a half years on @uzalo_sabc1 I would like to thank all of you guys for the support you have given me and the love you have shown for me and my craft. It's been quite a journey, a beautiful one. Trended a number of times, cried, and laughed but most of all I enjoyed and embraced playing Nosipho. We are all going to miss her, especially me but rest assured Nompilo is not done yet. In fact, it's only the beginning. Thank you @stainedglasstv1 @uzalo_sabc1 @gugu_zuma_ncube @thulibird @afrikanmovies," she wrote.
ad
Maphumulo's last appearance on the soapie was on Tuesday, 4 April according to ZAlebs. The actress exited the show with her on-screen husband Menzi Biyela, who played the role of Pastor Gwala.
Sources from the SABC1 soapie Uzalo informed Daily Sun in November 2022 that the fan-favourite couple Pastor Gwala and Nosipho Xulu played by actors Nompilo Maphumulo and Menzi Biyela left the show.
"The situation is tense as some actors don't know whether their contracts will be renewed or not, but Nosipho and Pastor Gwala are leaving. The were told their contracts will not be renewed."
Another source from the production revealed: "Nompilo is talented. She's been with Uzalo since season one and delivered the best. When colleagues heard she was leaving, everyone was shocked. Menzi is experienced and talented. His contract not being renewed was scary for others."
The talented actress Nompilo Maphumulo also told Daily Sun in January 2023:
"Uzalo released me because it was time for me to leave. I'm the luckiest actress. If I'm not mistaken, we are less than five actors who started when Uzalo debuted on TV screens in 2015. So, everyone has their time. I had my time and it was a wonderful experience. I worked with a wonderful crew and learned a lot about acting. Now it's my time to bow out."