Ex-The Queen actress Lorraine Moropa (Lerato) celebrates 27th birthday in style – Photos
Ex-The Queen actress Lorraine Moropa (Lerato) celebrates 27th birthday in style – Photos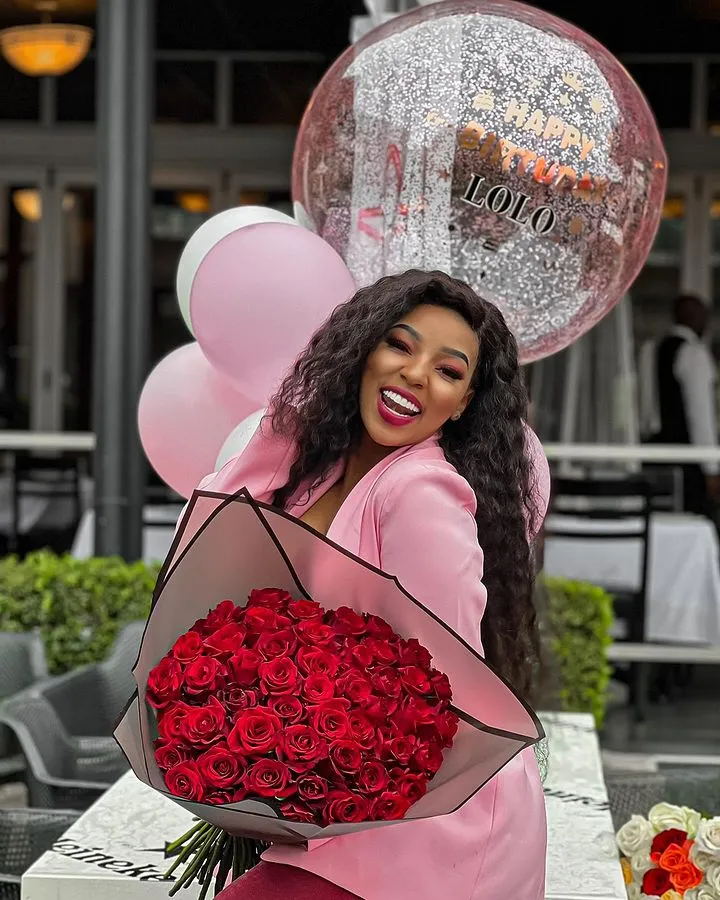 The real age of a well-known South African actress, Lorraine Moropa, former The Queen star, was revealed on her birthday.
Lorraine Moropa had been playing the role of Lerato Khoza on The Queen, and she was a young girl.
Judging from the role, she looked more like an innocent young girl in her late teens.
This has made many fans imagine that Lorraine was also a teenager in real life, but that's not it.
Lorraine Moropa celebrated her 27th birthday on 31 October 2023, shocking many fans.
After Lorraine shared the news of her birthday on Instagram, many fans congratulated her.
Even the former Mamelodi Sundowns star Cassius Mailula wished her well with a controversial message.
"HAPPY BIRTHDAY, MY LOVE ❤️ GOD BLESS YOU WITH EVERYTHING YOUR HEART DESIRES TO ACHIEVE ❤️"
On The Queen, Lorraine was the youngest in the Khoza family, a family with a lot of blood.
She stayed with all of them, so innocent of their dirty deeds of selling drugs and many other illegal things.
She was that young girl who thought her family was the best out of hard work.
When she grew up, she realized that her family was dirty, and she could not understand it.
She failed to handle the situation, and she found herself in trouble; all this made fans look at her as a young girl.
Wishing herself a happy birthday, Lorraine Moropa hanked his best friend and his 'love' Cassius Mailula.
"With another candle added to my cake this year.. I can only be indebted to GOD for the precious gift of life. Thank you to my BESTFRIEND @monicakobo, My Lula❤️and everyone who went out of their way to make this day very special for me. HAPPY BIRTHDAY TO ME "