Everything you need to know about Musa Mseleku's alleged fifth wife, Faith Duma
Everything you need to know about Musa Mseleku's alleged fifth wife, Faith Duma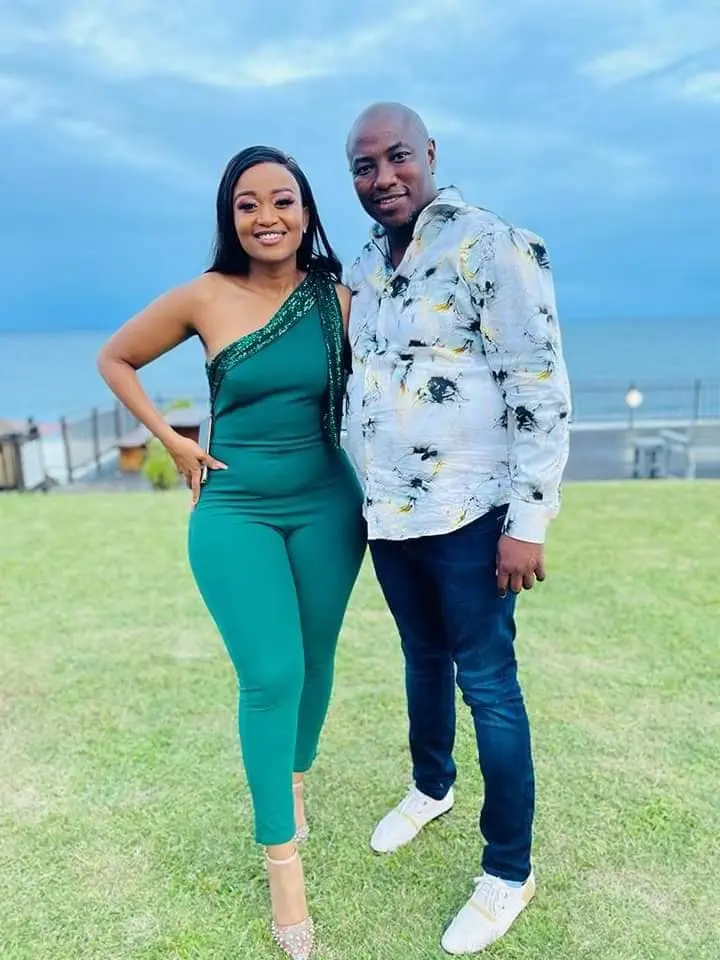 Journalist turned businessman turned reality star Musa Mseleku is a proud South African polygamist man. At 45 years old, Musa Mseleku is married to four beautiful wives- Macele Mseleku, Mayeni Mseleku, Thobile MaKhumalo Mseleku, Mangwabe Mseleku.
Together with his wives, he stars in their reality TV show "Uthando Nesthembu," which documents their daily lives in a polygamous set-up.
You would think that Musa Mseleku has already found everything he needs from his ten children and four wives, but it turns out that there's still a missing piece that he is looking for.
It recently emerged that Musa Mseleku wanted to take up a fifth wife, but unfortunately, circumstances did not favour him. Currently, his plans of getting a new wife have been put on hold, at least for now, although the woman who was supposed to be Musa Mseleku's fifth wife has revealed her face to the world.
Here is everything you need to know everything about Musa Mseleku's fifth wife, who never got to be.
Who is Musa Mseleku's "fifth wife"?
The alleged Musa Mseleku's fifth wife to be is called Faith Duma. She is a young, light-skinned woman from Durban, KwaZulu Natal but based in Johannesburg. Unlike Musa Mseleku's other's wives, Faith Duma is relatively slender.
Rumours that she was the anticipated fifth wife emerged when Musa Mseleku posted a photo of him with her accompanied by a "No caption" caption.
Since neither Faith Duma nor Musa Mseleku explained their relationship, netizens quickly drew judgement. While a majority of people assumed that she was Musa Mseleku's fifth wife, a few speculated that she was probably his sister.
According to her social media pages, Faith Duma, a.k.a Mseleku, studied at the Durban University of Technology and is the founder of an organization called Women Empowered by Faith.
In one of her YouTube videos, where she answers questions from fans about herself, Faith Duma reveals that she works as a network marketer and she is a prayer warrior.
You can watch the whole video here:
What happened to Musa Mseleku's fifth wife plan?
Musa Mseleku, who was set on getting married for the fifth time and had even supposedly found his potential match had to postpone his plans as some of his wives were not on board with the new addition to the family.
While two of his wives were open to the fifth addition, wives number two and four- MaYeni and MaNgwabe, threatened to leave him if he married a new wife.
Not wanting to break his family apart, Musa Mseleku revealed that he had decided not to take up wife number five until he convinced all his wives.
Did Musa Mseleku have another wife?
Besides his four wives, Musa Museleku had another wife called Sindi Saule, who is said to have been his second wife.
In the second episode of the second season of "Uthando Nesthembu," it was revealed that Musa had married a woman named Sindi Saule after Macele, and while Macele was not very fond of her, she was particularly close with MaKhumalo.
It is reported that Sindi Saule passed on in a car accident in 2018.