Everything you need to know about Cassper Nyovest and Costa Titch's beef
Everything you need to know about Cassper Nyovest and Costa Titch's beef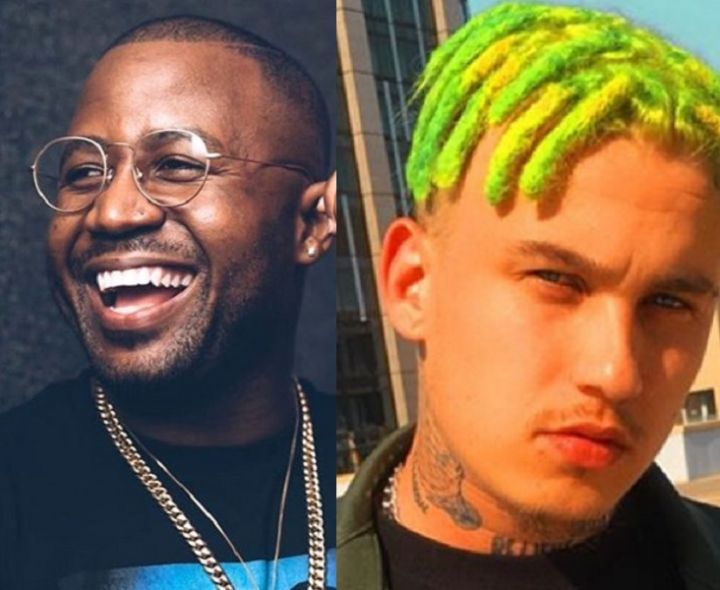 Cassper Nyovest and Costa Titch once had an amazing bond through stage performance. However, their relationship got soiled with a short-term beef. The two rappers had a professional relationship many years ago, as Costa was one of Nyovest's dancers. However, Constantino evolved from being a choreographer to being a musician, and their relationship automatically ended.
Many do not know what happened behind the scene of their relationship, but they were blatantly not close friends nor were they on talking terms.
In 2021, Nyovest was all about saving SA Hip Hop after switching to Amapiano genre, but Titch took a swipe at him indirectly with a tweet that reads, "SA Hip Hop is uniting right now. If you jumped ship, stay there and let us fix what you broke -respectfully."
In response, Cass mocked Costa by sharing a video recording of him performing an Amapiano record. This broer said he is saving SA Hip Hop Mos. I find him performing a new Piano Song in Cape Town here. Hahaha , le tla bolaiwa ke tlala Boyz!!! Just shut up and make music!!! Skatlao phapa!!! Hahaha ke shule!!!"
Costa Titch replied by setting the record straight and at the same time exuding his respect for the Tito Mboweni hitmaker.
Yo @casspernyovest was this Costa Titch. The height is similar to his but I can't see this guy's face due to low quality of the video pic.twitter.com/O649zKvijo

— That Boy Famous (@Tearnel_) March 13, 2023
Knowing that Costa is friends with Cass' beef mate, AKA, people urged the fast-rising star to avoid inheriting beef. The beef turned out to be short-termed after Nyovest forgave Titch.
"1 thing I'm not, is a bully & I can see you're backtracking so ill forgive you and let it go. I just wanted to make you feel it shake a bit. O ntwana Costa , you're a laatie. Go make music and have fun, don't talk smack for no reason unless you're gonna see it through. Sharp!"
— Costa Titch (@costatitchworld) October 24, 2021
The two musicians ended the discourse and focused on their careers individually.
Costa Titch's death reminded people of the beef, but Cassper Nyovest did the same as he did after AKA's death, he expressed condolences and empathy.
RIP Costa Titch. Condolences to his family and fans.

— Don Billiato (@casspernyovest) March 13, 2023