Eva Modika EXPOSES Sithelo Shozi
Eva Modika EXPOSES Sithelo Shozi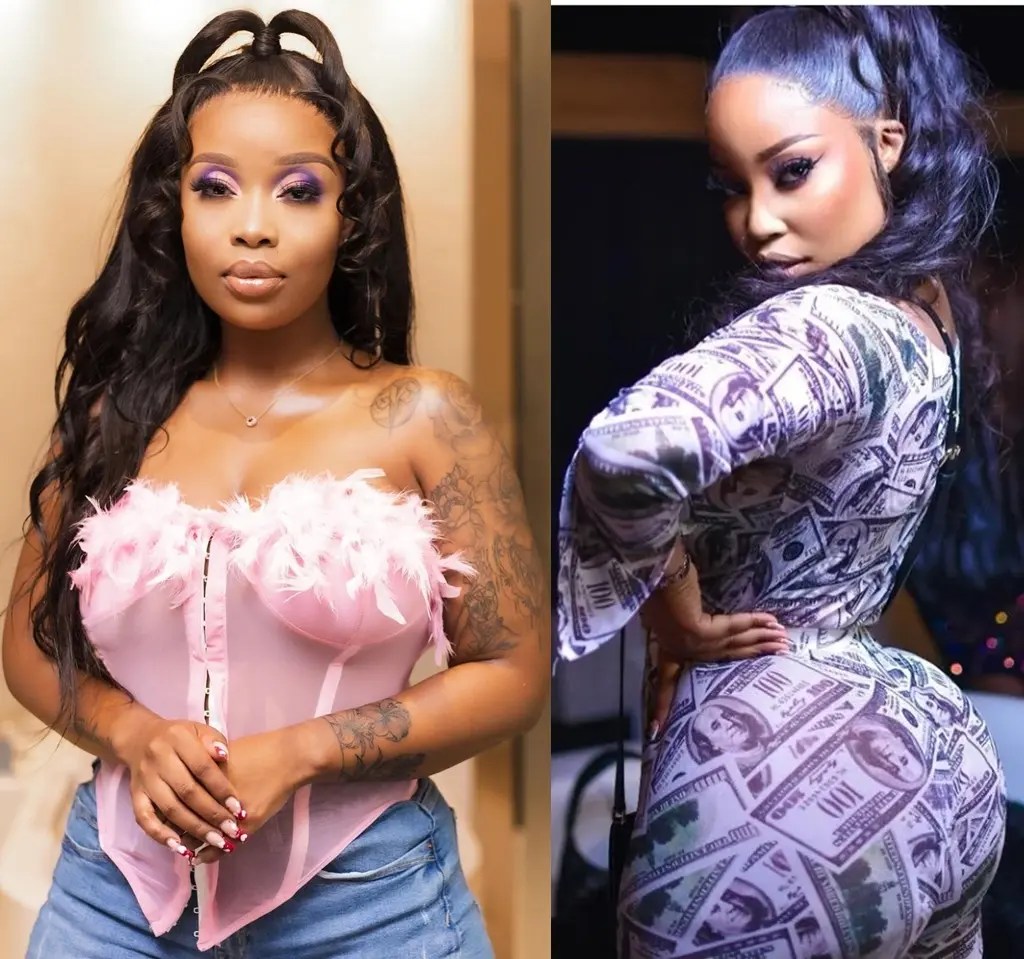 Diamonds and Dolls reality star Eva Modika has thrown shade at Sithelo Shozi following her trip to Turkey to get a new set of teeth. This comes after the Showmax reality star revealed Sithelo blocked her on social media.
She took to her Instagram stories to talk about how Sithelo took hints from her and traveled to the same clinic as her to get an operation done.
"Not the Mayor of Etheku in Turkey at the same clinic as where I did my body and that time she blocked me. Talk about influence mama," she said. "You inspire people who pretend to not see you."
Sithelo always expressed her insecurities when it comes to her teeth so she jetted off to Turkey to have them sorted out.
Eva Modika calls out Sithelo for going to the same clinic in Turkey after she blocked her.

Sithelo Shozi is in Turkey purchasing her new teeth. pic.twitter.com/1isvgSAixS

— Musa Khawula (@MusaKhawula) August 7, 2022
She purchased a new body a few months ago in Istanbul, Turkey. She also did her teeth at the same clinic.
On Instagram she wrote, "@the_clinique really came through when I was struggling from my first procedure. Fibroids, lump and a really hard tummy from my first liposuction. I did not have enough fat but I tried to gain weight 🥲 lipo + bbl."
She shared how the journey was like on Instagram live, "I was at the hospital. I was advised to be here for two days but I think on the third day I will go to the hotel. There will be so many things I'll be doing. The doctor will advise."
"Initially, when I was doing this surgery I was like I'm not going to share this time. You guys know I shared. everything when I did my liposuction in 2020 I did share on drum magazine and this platform. Even when I did my teeth I did share. When I did my teeth in Turkey I did share because I felt that someone might need to find a doctor that's good to fix their teeth," said Eva.
"I'm a club hostess that is now a reality star. 2017 I started hosting, Babalwa has been doing it. When I started doing it I was just a nobody. I got approached by the owner who told me that I was always at the club with ballers so why don't I make money out of it."
If you do not know who she is, she introduced herself on MacG's podcast, "They told me about hosting. I just bring all the ballers and I get a percentage from the door. So they are making money out of me. People now know me as a host and as time went by I didn't have to bring the ballers and I'd just got make an appearance and then I'd get paid," she explains.