Eswatini Music Star Sands Marries His Long Time Girlfriend, Nomawethu In A Beautiful Wedding (Photos)
Tigi singer Sands tied the knot with his long time sweetheart Nomawethu Dlamini last week Friday in quite an extraordinary fashion.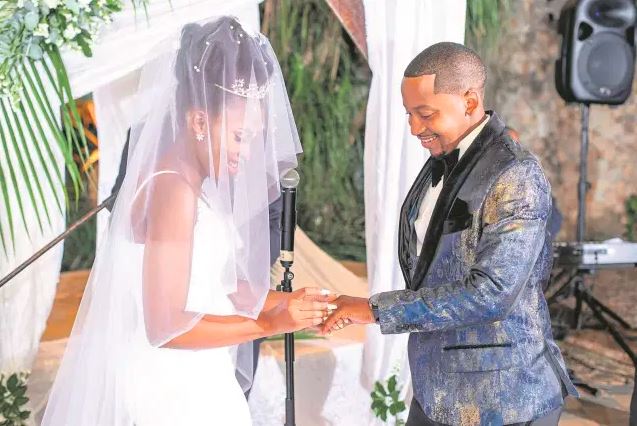 The couples where put together as husband and wife at House on Fire in their home country.
Speaking to the Daily Suns publication, Sands, whose real name is Sandziso Matsebula, said he proposed last year on his birthday on 6 October.
"Nomawethu is a phenomenal woman and loves me as I am. She's been helpful and kind to me.
"I can tolerate every little thing about her – good or bad," he said.
"I knew and decided a long time ago that she'd be my wife. Today she's officially my wife."
"Besides the planning of the wedding, I also dropped my album Rhythm of Sands, under my own company Kingdom Tales.
"Everything has been perfect," he told the People's Paper.
Sands said he couldn't wait to spend the rest of his life with Nomawethu.
"I can't wait to build a family, and I hope we will be together forever and have a successful marriage.
"Marriage is a beautiful thing, even the Bible says so," he said.
See photos below: