Enhle Mbali to take legal action regarding threats
Enhle Mbali to take legal action regarding threats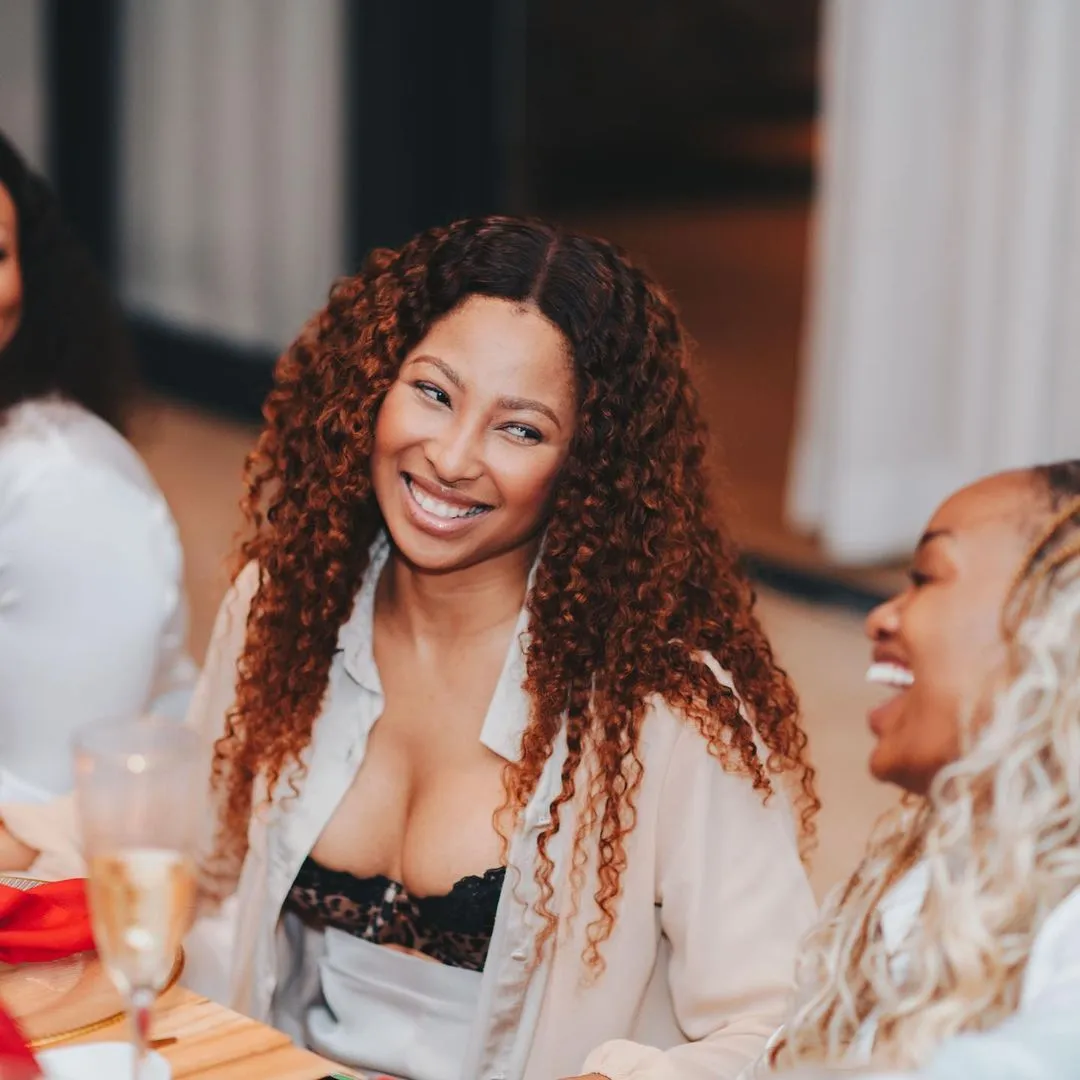 Enhle Mbali shared screenshot from a conversation she had with an unknown number threatening to expose her alleged nudes. The person claimed to be in possession of sexy pictures Enhle apparently exchanged with a man named Peter but judging from the conversation, she knows nothing about this. In the message, Enhle asks why is the person speaking of Peter.
"Why are you telling me about Peter?" she asked.
"We have the sexy pics you sent each other that will get more views," reads the message.
Enhle then responded by saying, "What do I have to do with this Peter? You uses my name to lie. Thanks for admitting you illegally tapping phones. What happens in the dark comes to light."
She then received a threat saying, "You have been warned we also have rights."
Enhle responded by saying she does not appreciate the threats and told the unknown person to "keep digging this whole."
She captioned the post with a quote which reads, "Ain't I a woman?" A pertinent question asked by Sorjourner Truth, when her truth was being surprised. I spoke up last night against the evil and gaslighting that has tore mented me into a psyche ward, because how dare recognize #AmaLungelo that women such Sojourner fought for. All because I fell outside of a cabal! #SonkeSinamaLungelo
*illegally *comes."
She previously went on Instagram live to speak about this and said she is tired of people lying on her name time and time again.
Enhle explained that she first got a call from a journalist named Theo who asked her about her relationship status.
"He said, 'hey, I heard you broke up with your boyfriend,' and I was like 'what boyfriend, Theo?'"
Theo then asked her out to which she refused. Enhle has also identified the culprit who splashed her business to the media.
It was not only Theo who asked her about this as she claimed she got a call from a different person.
Enhle said she was tired of dealing with this, time and time again. "I know where things surface and I'm so tired of watching the same pattern happen to me. Lie after lie after lie…"
Enhle is busy promoting her upcoming film Four Walls set to premiere in November at the North East Film (NEIFF) and the Buenos Aires International Web Series (BUEIFF) Festivals.
Speaking to IOL, Enhle said, "Almost every single day a South African woman suffers some form of abuse. So this is me telling the stories of the women I've spoken to, through the Enhle Cares Foundation. I took from all of those women's experiences and tried as best as I can to create a story that's truthful, a story that represents women who are going through the most concerning GBV," she told the publication.
Enhle recently shared a post about Grace and said, "Allow me to introduce Grace Molotsi. According to her Grace is a woman at her wits end who has her house invaded by two thugs on the run from the cops after a cash in transit robbery gone wrong. The helpless woman is taken hostage by the thugs whilst they're planning their next move. What the men don't know is that Grace has a secret of her own. This is gonna need amazing#FOURWALLS #simplylive #simplywork #EmpressEnhle creating awareness on GBV and how far it can push those affected.