Enhle Mbali and her boys takes over Tik Tok – Video
Enhle Mbali and her boys takes over Tik Tok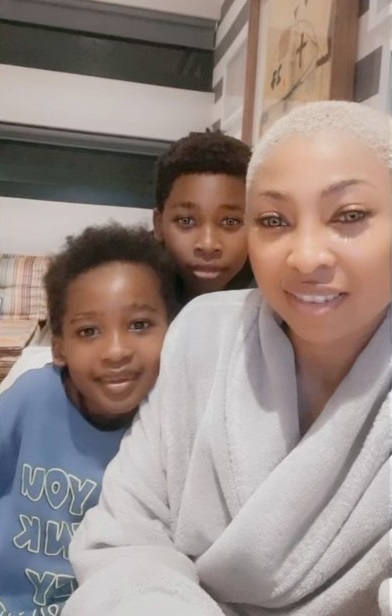 Enhle Mbali isn't just a mother to her sons, but also a friend, as she joins them in doing fun activities.
The actress says she's a Tik Tok mom as she shared a video of herself with the two boys doing one of tik tok's many act.
"I'm a tick tock mom…. so I'm a cool kid," she captioned video.