Enhle Mbali and Black Coffee's divorce gets more ugly as they take turns to undress each other
Enhle Mbali and Black Coffee's divorce gets more ugly as they take turns to undress each other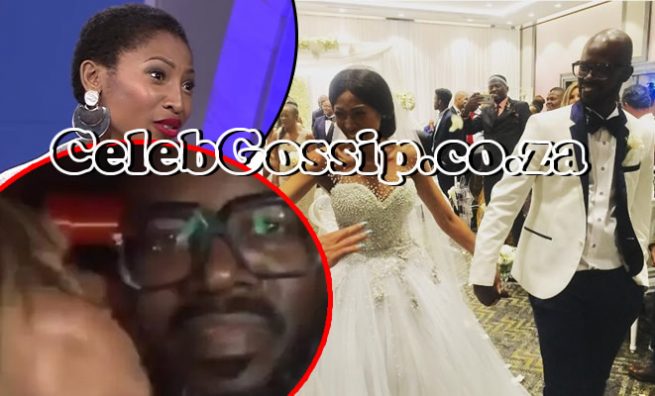 Since announcing that they'd be getting divorced in 2019, Enhle Mbali and Black Coffee's separation has turned ugly.
From protection order applications to abuse allegations, the estranged couple have been at loggerheads with each other and it seems that the storm won't calm down anytime soon. Now, Black Coffee – whose real name is Nathi Maphumlo – has claimed that Enhle is a "liar".
This comes after Enhle took to social media to say that she has continued to endure harassment and intimidation by the DJ even after the court denied her the protection order she had applied for.
In a 4-and-a-half minute long IG TV video, Enhle said that she has been protecting Black Coffee for too long but will no longer be silent.
"I don't feel safe as he is also psychologically messing with my children, which is why I have to stand up and fight for myself," she said in the video.
In separate posts, the Rockville actress shared videos of being in the dark with her children after their electricity was cut off. This caused an uproar on social media where people were blaming Black Coffee for the situation.
However, the DJ has now defended himself by taking to Twitter to refute the claims and address Enhle's allegations which he says are false.
"Stop lying!!! The lies are too much. I won't be quiet anymore. The children you publicly claim to be protecting are suffering because your lifestyle," he wrote on Twitter.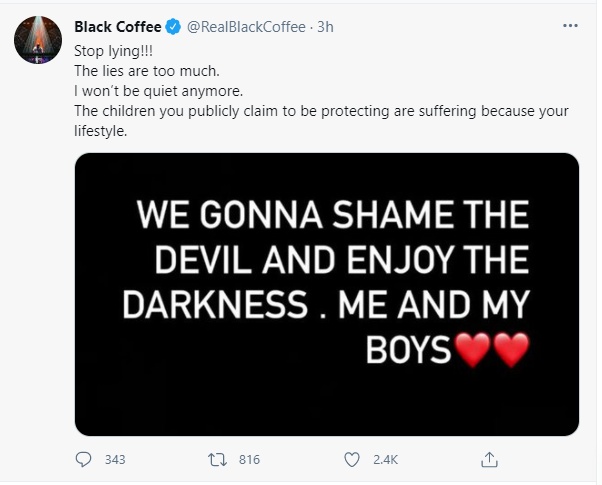 @RealBlackCoffee Twitter.
The DJ went on to explain how he had been paying the household bills and how he had bought Enhle a car in her name.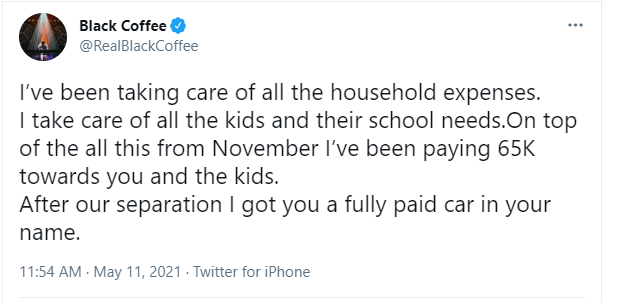 @RealBlackCoffee Twitter.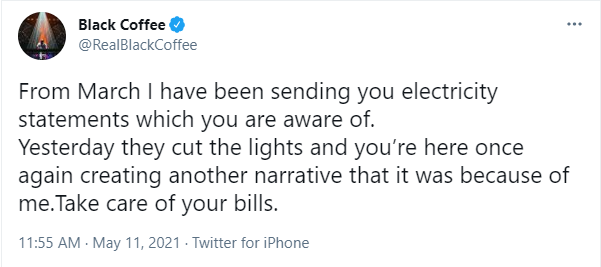 @RealBlackCoffee Twitter.
Black Coffee then went on to add that he had settled the electric bill this time just for the sake of his children.