End of the road for 'now useless' #IdolsSA? Things are not looking good in the singing competition
End of the road for 'now useless' #IdolsSA? Things are not looking good in the singing competition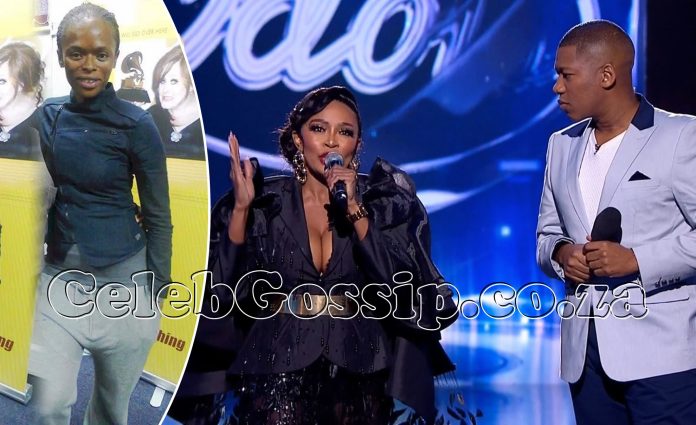 It seems as though Idols SA is not quiet hitting the mark with viewership. If Phil Mphela's reporting is anything to go by, the show continuously hits low numbers, which begs the question: What could be the problem?
Despite trending on social media every Sunday those numbers have not translated to viewership. Television experts have attributed the declining popularity to various factors that include lack of originality in how the show is produced, and failing to produce musicians who become international stars.
Popular social commentator and TV Blog owner Thinus Ferreira said: "I have noticed that the show has been losing viewership since last year. It is because some people stopped watching the show when Somizi left and they have never returned. What is happening with Idols SA happened to American Idols as well. American Idols took a break for a few years because it was losing numbers. When it started it was the most watched show and they returned looking more revived.
"I think it is time to consider taking a break with Idols SA and bring them back again. We cannot compare its viewership to its popularity on social media. For something to trend on social media it takes just a number of people retweeting it."
There have undoubtedly been some major changes to the show since Randall Abrahams and Unathi Nkayi's exits.
Idols SA had an impressive viewership which slumped when Somizi Mhlongo got suspended following abuse allegations. Viewers threatened to boycott the show and they might have kept their promise. But still with his return to season 18 with new faces Thembi Seete and JR Bogopa, the numbers reportedly remain low.
A few months back, Phil Mphela announced that when the new season debuted in July 17th the numbers hit a low 744 000.
Now, in the month of September, the numbers remain low. Phil Mphela alleges that Idols SA lost over 100 000 viewers. "The new season peaked at 744K viewers back in July – a far cry from seasons past debut. August did not fair any better, with the new show heading into its LIVE shows and only peaking at 662K viewers.
"The decline trend has continued into September with the show losing over 100K viewers for their top episode of the month. The show also peaked at a disappointing 542K," he continued.
He reckons that load shedding might be the problem as well. "Eskom is also dealing television a huge blow with load-shedding! With all that, it would be remise of us to just blame the redundancy of the show on viewers being tired of the show alone".
TV:

Idols SA haemorrhages viewers#TheEntertainmentAlert pic.twitter.com/ohIwwthvRu

— Kgopolo (@PhilMphela) October 14, 2022
Idols SA has also lately been accused of being useless and producing cheap winners who will be Tik Tok stars without a promising career.
Mzansi compared the show's season 18 contestants to the one from season 16. Mzansi pointed out that Idols SA winners are useless stars who are not making waves in the entertainment industry compared to the Qwabe Twins, who never won but are now supper stars.
The comparisons did not end with Qwabe Twins, but Mzansi also mentioned Mmatema Moremi, who won the hearts of many during her reign as an Idols SA contestant on season 11. Mmatema Moremi never won, but she is now a famous gospel singer.
Many Idols SA contestants could not secure the grand prize and are taking the entertainment industry by storm with their melodic vocals.
On the other hand, they are bonafide vocalists like Yanga Sobetwa, who was the champion on Idols SA season 14, and her career ended there without dropping her original songs.
Rumours have it that Yanga is struggling to make ends meet, and the medal from Idols SA is not settling her bills. As of late, she is a Tik Tok star with less than 120k followers.
Another example is Amanda Black. Amanda – then using her given name Amanda Antony – only finished seventh in season 11, but two years after that run she won three SAMAs for her 'Amazulu' album! They included Best Newcomer of the Year and Best Female Artist. She won two Metro FM awards in the same year and was nominated for a BET and a DStv Mzansi Viewers' Choice Award.
Amanda says nobody likes to lose and even though she was really disappointed, it wasn't the end of her music journey.
"If I had won Idols, I wouldn't be where I am today. It was a huge blessing in disguise for me not to win the competition. Honestly, if you take a look at some of the Idols winners, they are far from reaching the peak of their careers, while some have faded"
Another example is 2016 Idols SA winner, Noma Khumalo. Going back to her teaching career was much better than selling her album for R5, because that was a huge disgrace to the music and showbiz fraternity.
Noma was once rumoured to be suffering with depression allegedly because her music career was not going well. She refused to talk about the reports that her debut album was spotted selling at R5, insisting that's in the past.
Songbirds, the Qwabe Twins (Viggy and Virginia) were thrust into the limelight when they joined Idols SA season 15. The twins would drop mouth-watering performances each time they were on stage, and they were later separated to perform solo songs, putting the competition on ground level.
Their separation did not negatively affect them as they continued bringing fantasy to the stage. However, things turned unexpected when Virginia was eliminated from the top five show. Viggy withdrew from the show twenty-four hours later due to allegations of bullying and rigging of votes.
The Qwabe twins did not make it to the finals but fortune knocked on their door when they got signed by Afrotainment Records, owned by DJ Tira. After being signed by award-winning musician DJ Tira the Qwabe twins recorded their first song Hamba which became a hit song.
This year's top 6 are Mpilo, Noxolo, Nozi, Thapelo, Ty Loner, and Zee. His first report, Phil said the shows producers should be worried. "To be fair, ratings have dropped for most shows across the tv landscape, especially titles that have been around for a while. That said, the failure of IdolsSA to recover its over a million viewers per episode streak is significant. IdolsSA should be concerned."
Somizi held a press conference, following the abuse allegations where he said he was innocent until proven guilty, "Honestly as you may have all noticed, I haven't spoken about anything. My private life is my private life and my work life is my work life. I feel like I can't say anything at the moment and I don't want to say anything. All I can say is that it was one of the toughest times in my career but we move on, like they say you are innocent until proven guilty," he said.