Emtee teases collabo with his son, Avery, Nasty C and Blxckie
Emtee teases collabo with his son, Avery, Nasty C and Blxckie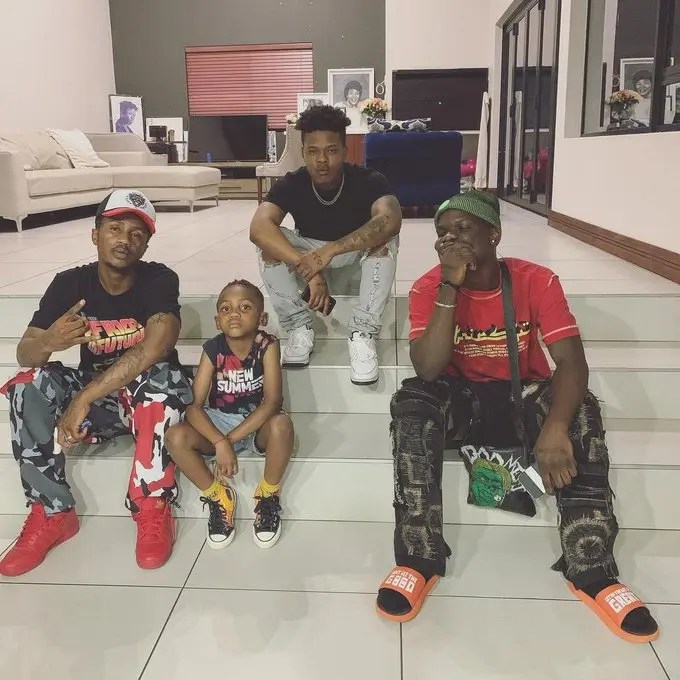 Emtee introduces his first son, Avery into the music business as he worked with Nasty C and Blxckie in the studio.
Avery is one of the youngest producer in South Africa, as the Trap King unveiled him as his executive producer.
"Avery is an executive producer. Believe it or not I ask for his opinion in between sessions if he's in the cut," the father of two said.
The rapper is super elated that his Grade 1 son met and worked with two rap stars; he even shared a snap taken with the two G.O.A.T
"My son is way ahead of his time. Always surrounded bY real life goats," he wrote.
Even when Def Jam Africa record label failed to get his son's name right, the star corrected the label.
Bhuda Def Jam. That's Avery https://t.co/BeX4z0mbAz

— LOGAN (@emteerecords) January 25, 2022
Emtee rates his son high and he's initiated him into the music business at the age of 6.
"I'd rather let my 6 year old son manage me. Niggas be thinking they masterminds and big time scammers. MANAGE THE ARTIST artist manager. Don't talk smack about the artist cos uyaz'bonisa ukuthi unomona for le artist oyi manejayo," the trap star tweeted.