Emtee Releases A Single After His 5th Car Accident
Emtee Releases A Single After His 5th Car Accident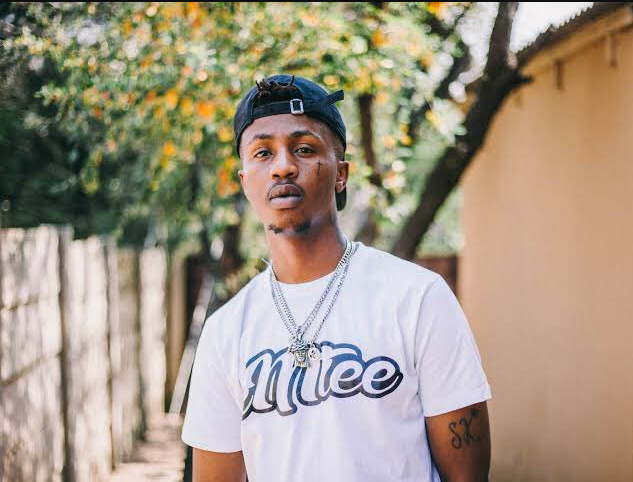 Tweeps are going crazy over Emtee's latest single, ithemba, which is the rapper's first debut single this year.
His fans have it in good authority that his latest single was inspired by his multiple car accidents which he survived.
The rapper is still trending after he revealed that he was involved in his fifth car accident two days ago on his social media accounts, before the release of his track today.
Read more: Emtee Survives 5th Car Crash
He tweeted on the 27th: "Had a car accident last night. 5th one simultaneously. I'm not dying anytime soon bitch ass nigga. Man a shatta."
Although there were no details surrounding the car accident, his fans were delighted that he's still alive.
The rapper has also been in the headlines regarding his drama with his baby mama, Nicole Kendall Chinsamy.
He previously shared details of how his baby mama was controlling him and physically abusing him on social media, which made many wonder if he was just promoting his upcoming album.
His baby mama broke her silence after the rapper made startling revelations that she was abusing him. Her version of events contradicted Emtee's claims that he was abused.
His parents also accused his baby mama of being a gold digger in the Sunday World newspaper.
While some tweeps are ecstatic about his latest track, ithemba, some are questioning the time of its release. Is it a coincidence that ithemba which means hope/faith is released just after his fifth car accident?
When the rapper was signed under Ambitiouz records, he revealed that he had to spend some time in hospital after he reportedly crashed two of his expensive luxury cars – a Mercedes-Benz GLE 4×4 and an AMG – in less than two weeks.
This is what the record label said:"The record label did not repossess the Mercedes-Benz as alleged. The car was towed to an approved panel beater in Sandton, who gave us a quote of R706 787. The label further assisted in him [Emtee] being admitted and contributed towards his medical bill. As a result he requested the label to repair the car, the cost of which he has signed an acknowledgement of debt [to pay]."
Here are reactions regarding his latest track ithemba:
"Ahh, the flow is so ncaasa."
"We need to protect Emtee at all costs."
"Nigga always there for us.Siyabonga Mthembeni"
"Yesterday was good. Today is better and tomorrow is gonna be the best… I'm behind you dawg."