Emtee catches feelings over Big Zulu's 150 Bars diss track
Emtee catches feelings over Big Zulu's 150 Bars diss track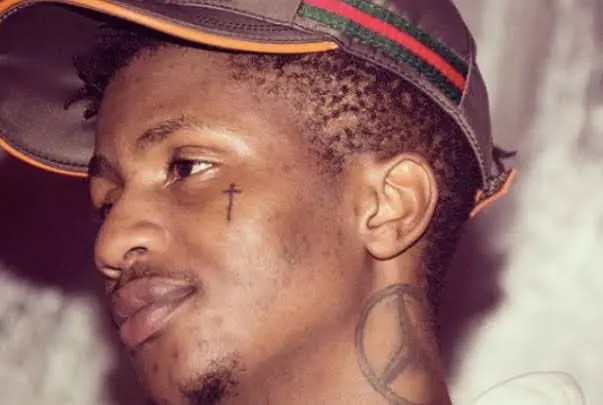 South African Hip-hop has undergone multiple transformations, which is not surprising considering the genre is almost just as old as our democracy. From days when it was a passion genre helmed by underground artists to its transition to a commercially viable career giving rise to millionaires like AKA, Cassper Nyovest and Kwesta just to name a few.
But following what is deemed as a "Golden Era" of the genre from the early 2010s to the late 2010s. The genre has since taken a backseat to the now dominant sound of the Yanos. But in recent years there has been a concerted effort to see Hip-hop return to the top of pop-culture relevance rather than legendary rappers only tweeting their feelings instead of writing bars.
As such, when iNkabi Records' frontman Big Zulu released his contentious new single and diss track 150 Bars Hip-hop heads welcomed a track that challenged rappers to put their feelings on a beat instead of tweeting. While many artists accepted the challenge, there was one prominent Hip-hop artist who made it clear he is not feeling the shots aimed at them on the song, and that is none other than Emtee.
Hip-hop artists that have accepted the 150 Bars Challenge
The contentious single, 150 Bars was officially released on Friday, 19 August 2022. The song's release coincided with the release of Put Your Hands Up by Cassper Nyovest. A track that the rapper had touted as one which would revive the genre locally. But unfortunately, that title arguably went to Big Zulu's diss track.
Cassper was one of the rappers that they took shots on in the single, but the rapper seemed to welcome the track. But many believe that he should not attempt to respond as his bars have been less than impressive of late.
Ke Hip Hop Qhawe lakith 🎤 https://t.co/18DRMPdBOE

— Big Zulu (@BigZulu_ZN) August 19, 2022
That line where Big Zulu says "Uthi uzo save Hip Hop, uyi saver njani kanti nawe uyifele" I knew he's talking about Cassper Nyovest. #150bars

— Man's NOT Barry Roux  (@AdvoBarryRoux) August 19, 2022
Cassper Nyovest replying #150Bars by Big Zulu 😹 pic.twitter.com/qRoNAJGoBc

— z n i c h  (@znicho_) August 19, 2022
Another artist that accepted the challenge was Gigi LaMayne who is currently in London and is waiting to return before taking on the challenge to respond.
Ngiyabonga sisi akhale 🎤ke hip hop https://t.co/eSZ5BOFC0X

— Big Zulu (@BigZulu_ZN) August 19, 2022
Big Xhosa was another that respected Big Zulu for the track. But came out to suggest that he did it first but was not as celebrated for his diss track because… Well, he is not Big Zulu or a "mainstream" rapper.
Mara Big Xhosa😂😂#150bars || Big Zulu || #InkosiEsibayeni || Julius Malema || Ramaphosa || ANC || Nongoma Kwazulu-Natal || Buthelezi || Zimbabweans || Emtee || Young Stunna || Stogie T pic.twitter.com/jaQZ2Mds0Y

— Dj Stsoko (@LebogangStsoko7) August 20, 2022
Emtee Takes Offence To Big Zulu's 150 Bars
150 Bars left only one rapper out of its bars and that is Kwesta. But for other prominent rappers, the single did not hold back. This includes K.O who was called out as a "slay queen."
Bhut'omdala 🤣 https://t.co/47Py1WUKyJ

— Big Zulu (@BigZulu_ZN) August 19, 2022
Duncan who was showed flames for not agreeing to a feature with Big Zulu at the height of his career because iNkabi was not relevant, and Emtee caught a direct shot when it was suggested that he might have a Mercedes Benz tattoo while his garage is emtee of actual cars.
Emtee was the one Hip-hop artist to come out and make it clear that he is not playing whatever game Big Zulu is playing. Hosting a live on Instagram, he made it clear that he does not know Big Zulu like that and whatever he did to offend him, he does not know anything about it.
Emtee's reply to Big Zulu😭😭😭😭 pic.twitter.com/DtSKeikPk1

— Jan Van Potgieter🇿🇦 (@JanVanPotgieter) August 20, 2022
He then went on to Twitter to share a tweet which suggested that Big Zulu was more of a clout chaser than rapper. Late explaining his verse on HHP, which was considered a diss was actually approved by the late Hip-hop legend.
Chasing clout is the new "hip hop revival" yall be yapping about?

— YIZAPHA (@emteerecords) August 20, 2022
Sorry yokunuka https://t.co/fqU6CRWouO

— YIZAPHA (@emteerecords) August 20, 2022
I played him the song before dropping it out of respect and I didn't diss him or whatever agenda u tryna push. He gave me his blessings and switched up when he saw the growth https://t.co/vEEBJ2fry1

— YIZAPHA (@emteerecords) August 20, 2022