EFF's doors are open for anyone to join: Julius Malema
EFF's doors are open for anyone to join: Julius Malema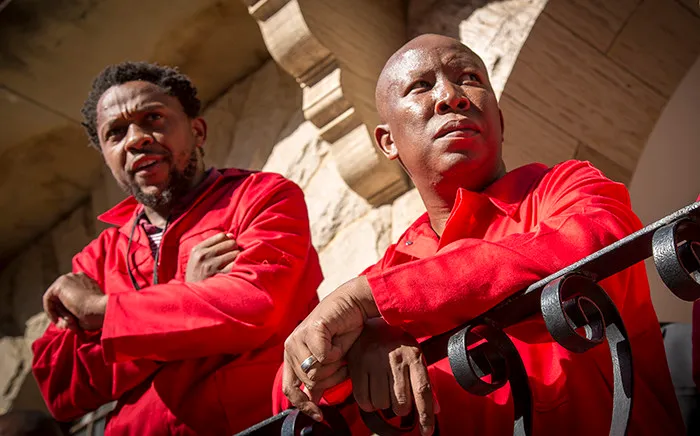 Economic Freedom Fighters (EFF) leader Julius Malema says the party's doors are open to anyone who wants to join, including former president Jacob Zuma. The party has recently received former African Transformation Movement (ATM) member, Mzwanele Manyi.
Malema was in Carletonville in Gauteng as part of the EFF's 10th birthday celebrations, by visiting the Zanele Mtshali Disability Home. He says Zuma cannot be punished forever.
Malema adds, "If president Zuma comes and joins the EFF, he'll be welcome. I think very soon I'll be going to see him, I must give him a form to join. The same way I'll give to President Mbeki, the same way I'll give to President Motlanthe."
"They are good citizens of the country and I think president Zuma has paid his dues. I mean I said yesterday (Friday) the highest form of punishment you can give a sitting president is to ensure that they don't end their term of office.