e.TV drama Durban Gen fires actors as it fails to attract viewers – Insider reveals names of those fired
e.TV drama Durban Gen fires actors as it fails to attract viewers – Insider reveals names of those fired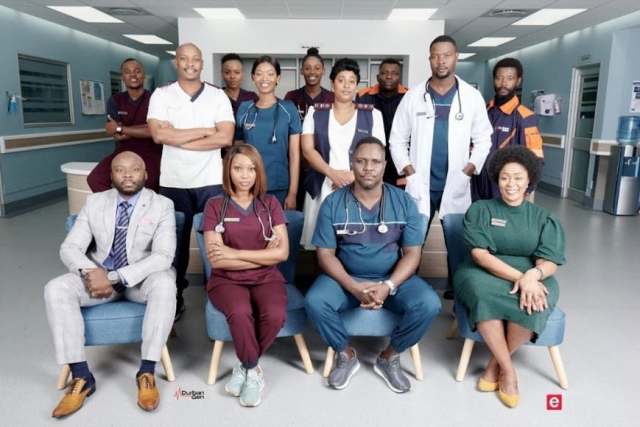 Durban Gen is allegedly struggling to attract viewers. The e.tv telenovela is still in its first season, but things are not going well for the show.
Sources said that it's now working on a turnaround strategy to improve the number of viewers.
But it looks like the strategy has affected three of its actors.
An inside source said that Durban Gen has released Ntando Mncube who plays Sbusiso, Thulani Shange who plays Dr Ngcobo, and Sfiso Sibiya, who plays Babu Gumede.
"These actors won't be seen in season two. The producers believe that Mncube and Sibiya lack charisma. But with Thulani it's a different story because he demanded a salary increase," said the mole.
Durban Gen is produced by Stained Glass TV where former president Jacob Zuma's daughter, Gugu Zuma-Ncube, is one of the executive directors.
And Thulani has been working for Stained Glass' three productions. He started on Ehostela, Uzalo and now Durban Gen.
It's is not the first time he gets the boot from the company. It also happened when he was with Uzalo.
The second source said the producers are planning to bring new actors, whom they believe will help to increase the number of viewers.
"When the show started, people watched it but I think they expected more and were disappointed. You will remember that in November it had two million viewers, but that number decreased in no time. And the show's strategy of using the same actors they use on Uzalo doesn't work in its favour. People want to see new faces, faces that bring life and entertainment," said the source.
When contacted for comment, Sibiya asked Daily Sun to speak to the production company.
Thulani said: "I'm still with Durban Gen. If you want more details please speak to Stained Glass."
Stained Glass spokeswoman Nomfundo Zondi said they will issue a statement.
"I understand that the news of actors who are leaving Durban Gen has been leaked. But I cannot confirm anything now. What I can say is that if we have changes, we will issue a press statement," said Nomfundo.
She confirmed that there will be new faces in season 2, which will start in October.