#DurbanGen: Inside Mbali and Lindelani's wedding
#DurbanGen: Inside Mbali and Lindelani's wedding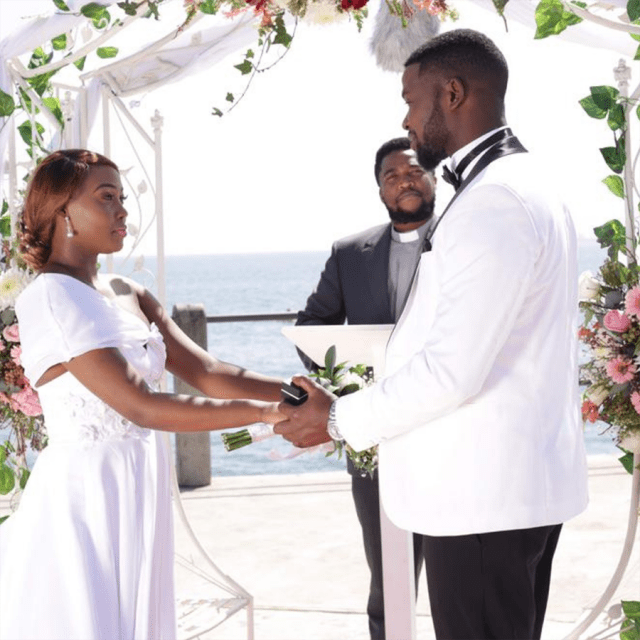 Durban Gen's Thursday night episode will see Mbali and Lindelani eloping in order to keep their love a secret, further surprising viewers with an intimate and picturesque wedding ceremony.
Durban Gen and eTV shared exclusive images of Mbali and Lindelani's wedding ceremony with JustNje on Monday, 8 February 2021. The wedding episode will be aired on Thursday, 11 February 2021, giving viewers a romantic storyline ahead of Valentine's weekend. It will see medical intern, Mbali Mthethwa, deciding to follow her heart, which leads her straight to the altar beside her on-again-off-again lover and Durban General Hospital senior doctor, Lindelani Zulu.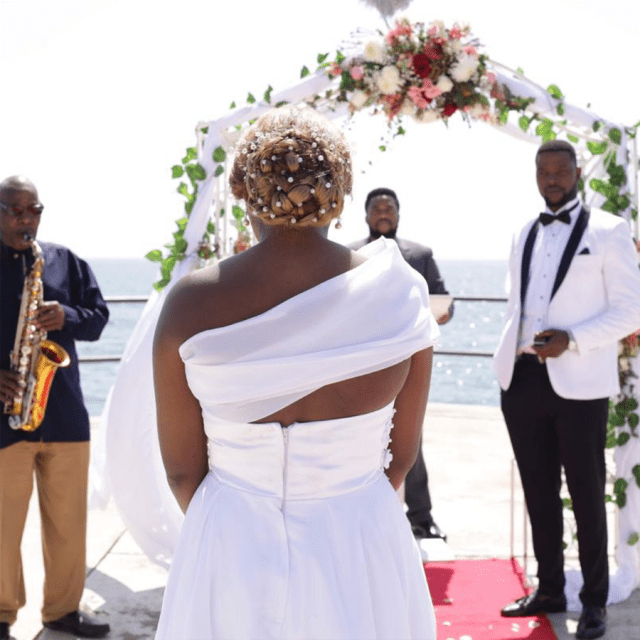 The couple decides to avoid the chaos at the hospital, and Mbali's current fiancé, Sibusiso Dlamini, by eloping. The ceremony appears to have taken place on the Umhlanga pier in Durban, KwaZulu-Natal, with Mbali wearing a one-shoulder gown and Lindelani matching her in a white tuxedo with black detail.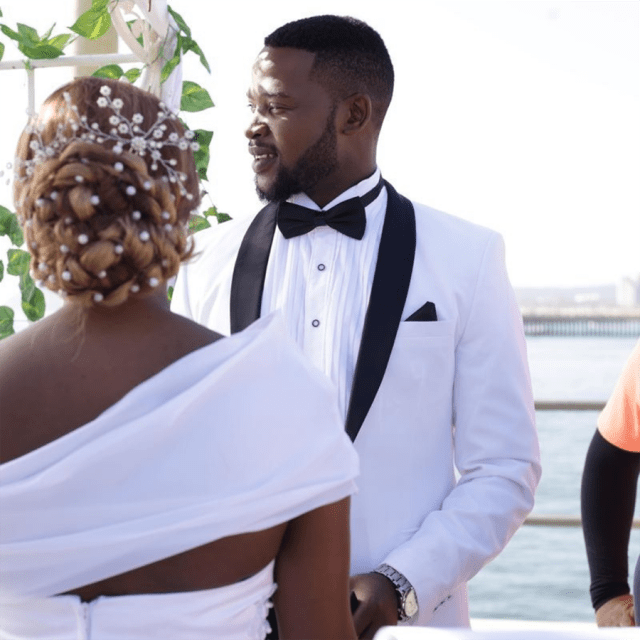 eTV stated, "The two lovebirds' decision to marry comes shortly after consummating their affair in what many would call a steamy manner. Since then, they've been inseparable. What lurks just around the corner though, is something unexpected – a potential life-threatening spanner that gets thrown in the works, threatening to deter Mbali's big day."