Durban Gen actress Sthandwa Nzuza(Zandile) shows off her new Mercedes Benz – Photos
Durban Gen actress Sthandwa Nzuza(Zandile) shows off her new Mercedes Benz – Photos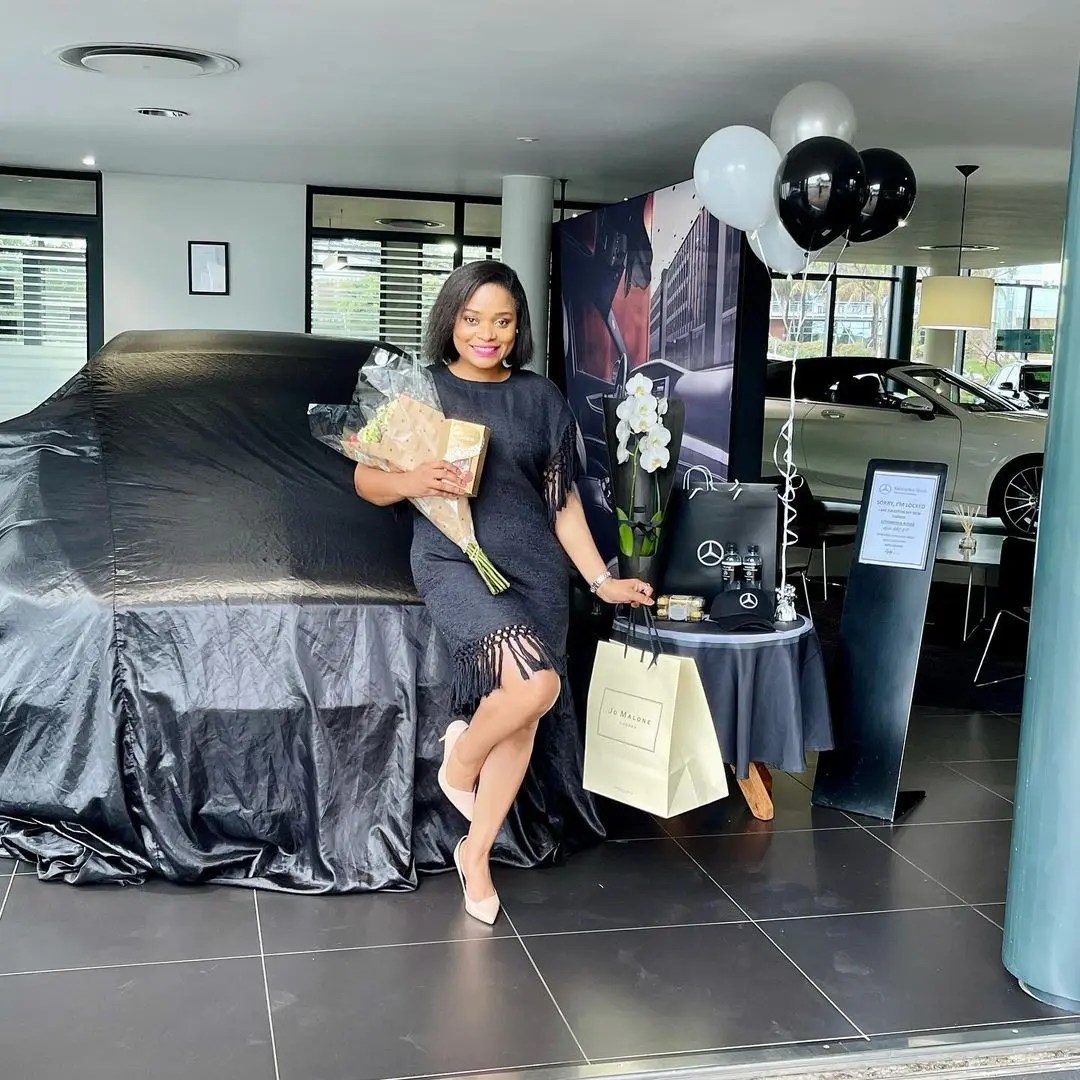 Sthandwa Nzuza, known as Zandile on Durban Gen, took to Instagram to show off her new Mercedes Benz. The Durban Gen actress proved that there is nothing better than spoiling oneself after working hard to achieve her dreams.
The actress posted a picture and a video clip on Instagram, which she captioned 'Umsebenzi wentombazane #Girlswithmerc #AMG.' Even Mercedes Benz @mercedesbenznmidsm congratulated her on her purchase of their luxury car. They posted a video clip of her celebrating her new car at their shop and captioned it 'Congratulations @sthandwa_nzuza on the purchase of your A200 AMG. Welcome to the Mercedes-Benz family! #MercedesBenz #MercedesAMG #DrivingPerfomance #NMIDSM #TheBestorNothing.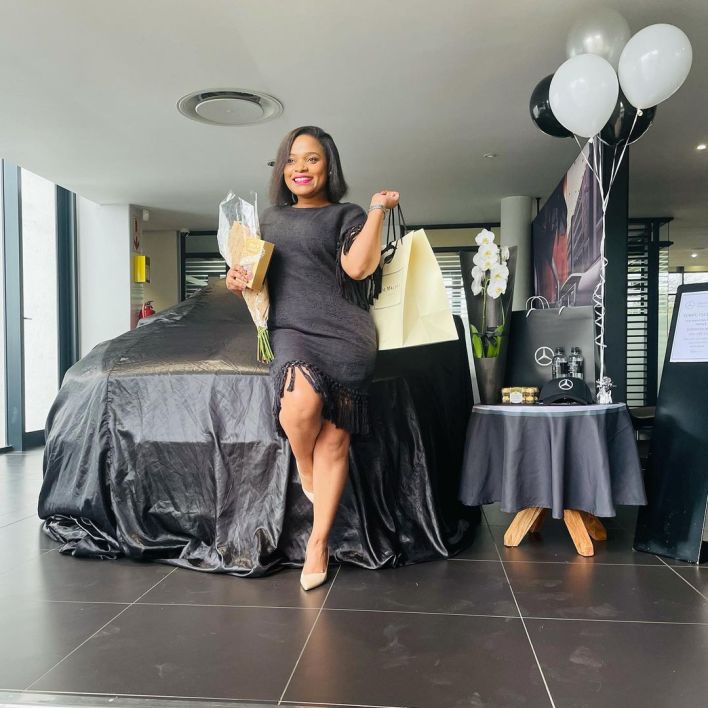 Celebrities like Nkanyiso Makhanya, Khaya Dladla, even her co-stars like Mike Ndlangamandla congratulated her on her purchase. Sthandwa Nzuza is living her best life, as seen in her social media posts. Durban Gen's Zandile shows off her milestones on social media, and her new Mercedes Benz A200 AGM is no different. The Ukhozi FM Dj turned actress' car has a value of R668,960.
The actress was a DJ at Ukhozi FM for ten years. She left KwaZulu Natal for Durban when she landed a role in the drama series Ifalakhe that aired on Mzansi Magic in 2019. In that series, she played the part of an evil queen, Nomvula. That was the first leading role she landed on TV. She was a guest star on Single galz and Perfect family. She had supporting roles in Uzalo and eHostela. Currently, we know her as Durban Gen's Dr. Zandile, Precious' frenemy.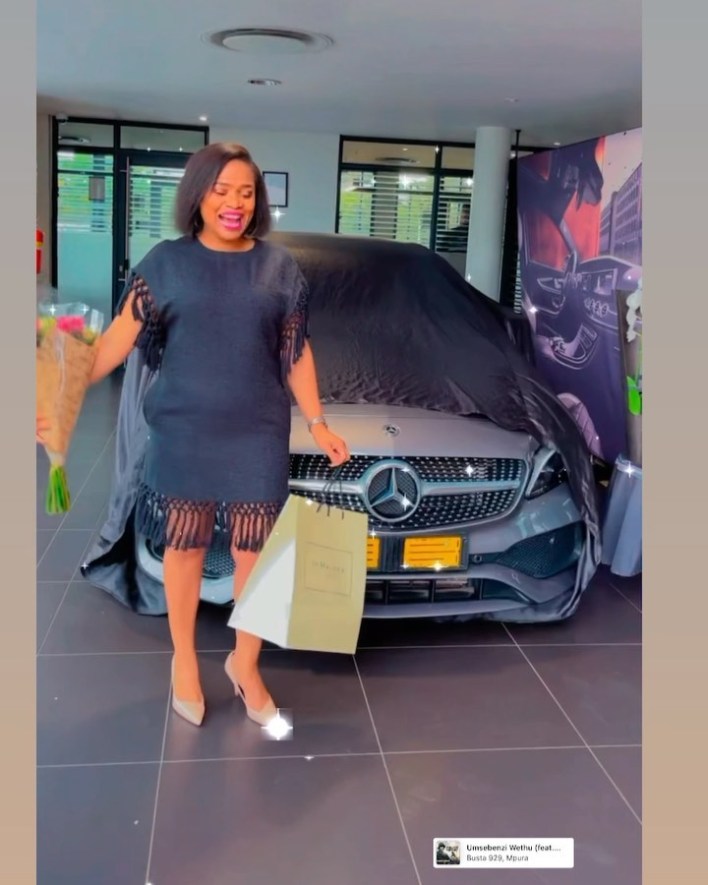 The actress is married to a Durban Pastor named Philani Gama, and the two got married in a beautiful ceremony. Recently she opened up about the abuse that she has suffered at the hands of her husband, but that's a story for another day.
We can't help but feel proud of Sthandwa for her brand new luxury car. Whatever you are doing, keep at it, Girl!