Durban-based DJ Sithelo And Andile Mpisane Make Things Official?
According to recent reports, Durban-based DJ Sithelo Shozi and musician Andile Mpisane seem to have officially announced their relationship after the musician and soccer club chairman shared a photo of Sithelo with love emojis all over it.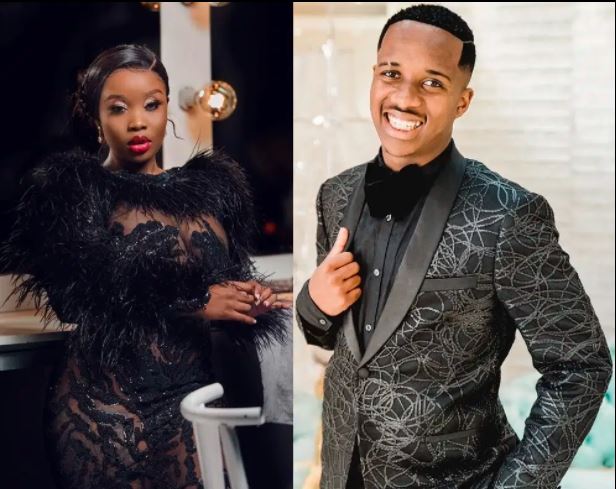 According to SurgeZic South Africa, Andile posted a photo of Sithelo with heart emojis all over it. It appears the image has now been removed.
Meanwhile, their daughter Baby Flo recently marked her first birthday and her mum and grand-mother Shauwn MamMkhize made sure it was a day worth remembering for little Flo.
Sithelo took to social media to wish her bundle of joy a happy birthday.
"My Baby Flo, very much like your name you sprout like a blossom, unfurling your magnificence every single day," she shared.
"When I consider how I've watched your little character come to life, how I've watched you develop constantly, I can't resist the urge to shake my head in stunningness of Gods favour.
"May you keep on holding your poised and mindful nature, holding your head up high and reach for each and every desire set in your heart. You convey a particularly sensational aura and it's unquestionable. May you always know the joy you've bought about in our lives and the gift you've been to each & every one of us," continued the mother of two.
"My love for you is constant, more profound than the seas, more grounded than the waves, more brilliant than the sun, and I intend to spend the remainder of my life ensuring you know this, ensuring you accept this and feel this with each fibre of your being, ensuring you comprehend that this love I have for you is but a shadow of the love the Lord has for you. Happy 1st Birthday my angel," she wrote.
Baby Flo's grandmother and reality TV star Shauwn Mamkhize also penned a heartfelt birthday message to her granddaughter.
"Today is a very special day for me as this time last year, our family tree was extended. We were blessed with a baby princess." Shared Mamkhize, also revealing that she never ready or prepared to be a grandmother.
"Yes, I was never ready nor prepared but boy oh boy. I never understood the impact and joy that she would bring to our family. I would do anything and everything in my power to protect her from this world as she is one of the thing I call my place of safety and comfort. Every time when I come home and I see her my day is full, I LOVE YOU BABY FLO."
She officially introduced Baby Flo to her 1.4 million followers.
"Dear world, please meet our princess, Baby Flo. Wishing her a very happy 1st birthday and I can officially tell you I'm the happiest granny in the world."
Watch video below: